From Jennings Lake we went to the Santee Lakes Recreation Preserve in Santee, Ca another water company campground. 2/1 We had spent several weeks here on our first trip out West in 2002. Susan even came out in 2002 and spent Thanksgiving with us. As we had in our previous visit we hiked in the nearby Mission Gorge Recreation Area and was able to meet Debby's cousin Rob Shapiro with his wife and kids at an area Deli.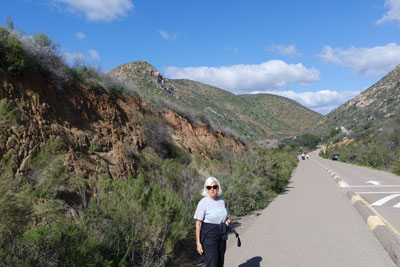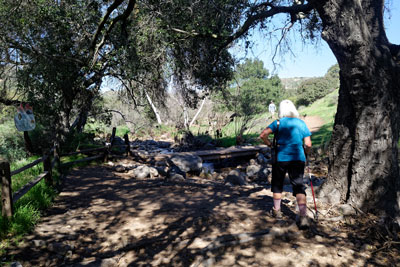 We followed this two week stay with 10 days in Romona Oaks 2/15 another former membership park that gave us a deep discount. We enjoy hiking in the Romona area and meeting the local cows


Not to mention the advice they give to Horse riders but only in parking areas


and the Julien Pie Company nearby in Julien, Ca is a great place to visit as is Jonathan's a 4 star restaurant.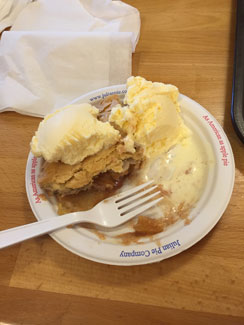 We also went to the San Diego Zoo Animal Safari. Originally our plans were to stay for a week but we extended it because friends were coming to the area to have some repairs done on their RV before they headed to a Family Motor Coach rally prior to the return to the East Coast. We met them for lunch near where they were having their repairs and we went to the nearby Costco for groceries. After our stay in Romaona Oaks we went to 29 Palms California to spend some time in Joshua Tree National Park. the weather was still raw, windy and cold so we went to a private park with hook ups instead of dry camping in the park which we visited daily during our stay five day stay . Joshua Tree -29 Palms 2/26



In addition to Joshua Trees and Joshua Tree forests, yes that's a forest in the desert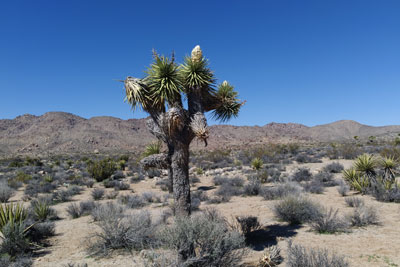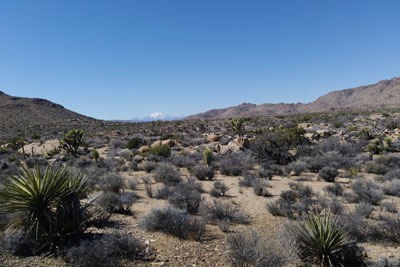 Rock formations and great places to hike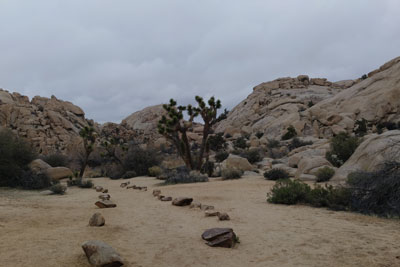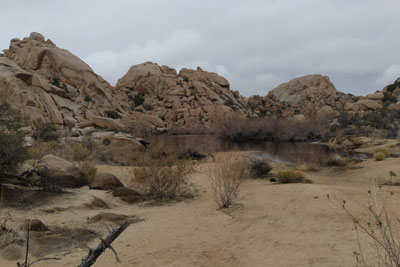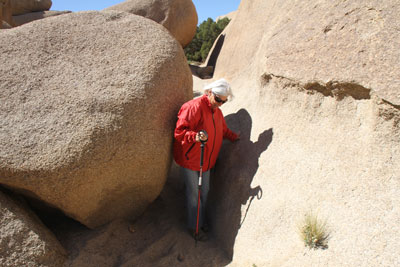 There is the history of recent human habitation in mines and ranches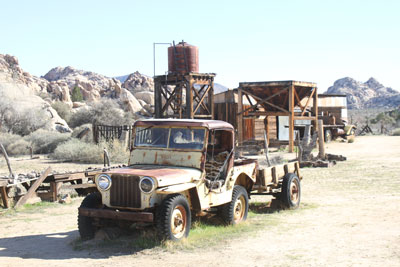 I have always been intrigued and have enjoyed our trips to Death Valley National Park but there is more to the valley then the National Park and this trip we visited some areas outside of the Park beginning with Tecopa and Tecopa Hot Springs. From 29 Palms and Joshua Tree we went to Tecopa Springs and camped in the county park.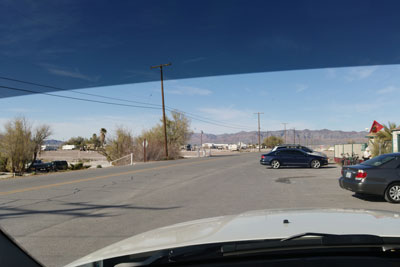 Actually I was interested in the Hot Mineral Springs which I soaked in or sort of while there. Unfortunately I have no pictures as the county baths are in an old cinder block building with a men's and women's section and clothing is not an option. I went several times to the baths to pools possibly 10 X 10 and enjoyed soaking immensely. Many of you don't know possibly all, that I grew up with a father who took us to Silver's a Russian baths in Coney Island on a regular basis. There were no steam rooms but you can't have it all. The reason I said sort of because I also see on their web site that there are people bathing out side in the actual springs where we walked and ducks swam. there is no fresh drinking water in Tecopa or Tecopa Springs so we came with full tanks. Water is trucked in weekly.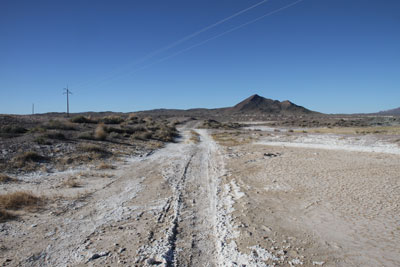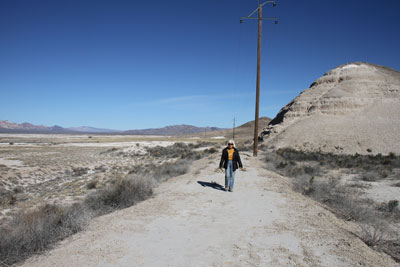 while in Tecopa we took a short drive to China Ranch by the Amargosa River.
China Ranch now a date farm and turist atraction. Like every other turist we ordered date shakes and date nut bread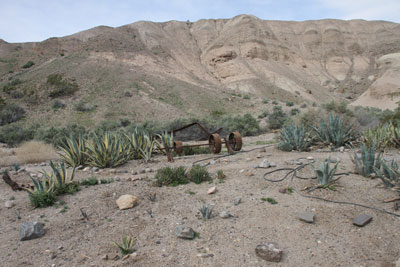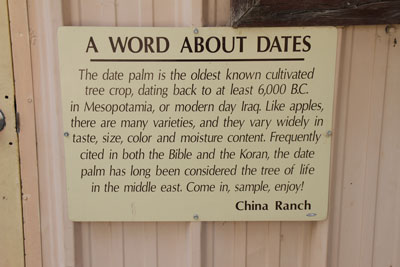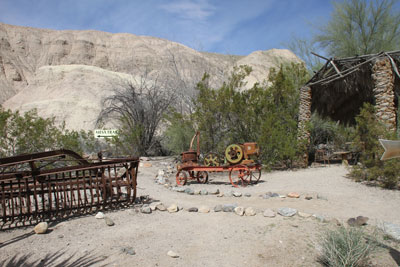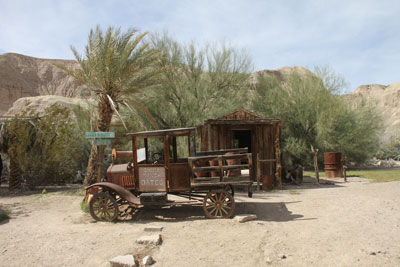 But not before we hiked the Amargosa River Rail Trail which follows the old abandoned Tonopah and Tidewater (T&T) Railroad corridor. Actually the southern trailhead begins at China Ranch
The next day we tried to find the Northern trailhead but never did actually find it,as it was buried in bushes and overgrowth. After wondering around behind Tecopa for our five mile walk we had an intresting conversation with a local couple
and returned to the campground
We left Tecopa Springs we drove a short distance To Shoshone California in order to visit The Amargosa Opera House