We left the Escapade in Indiana and headed home on Thursday September 18th and stopped at Mar-Lynn a private campground near Akron,Ohio for two nights. We stayed two nights because hurricane Isabel was cutting across our path on RT 80. While at Mar-Lynn the weather cleared and we visited Cuyahoga Valley National Park. The park runs for 22 miles of the Cuyahoga River including tow paths and locks. We walked along the tow path and really enjoyed the day.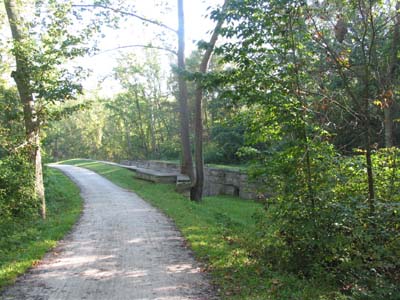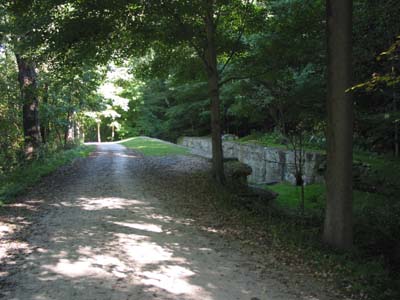 We didn't hang up our spurs when we returned to New Jersey and continued to travel. We took a day trip to The Delaware Water Gap National Recreation Area where we hiked our favorite trail. The Douglass Trail named for that venerable Liberal Supreme Court Justice William O Douglas winds it's way up steep switch backs to the Kittatini Ridge and Appalachian Trail. Once on the trail it's a relatively short walk to the scenic Sunfish Pond. We hiked around the pond and returned to our car parked adjacent to Worthington State Park.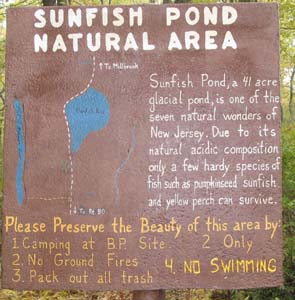 A few weeks later we went up to Stokes Forest, camped for the weekend and visited with friends who have a home in the area. People run to New England for the changing leaves but New Jersey forests are just as pretty.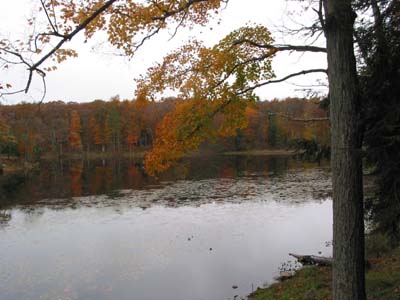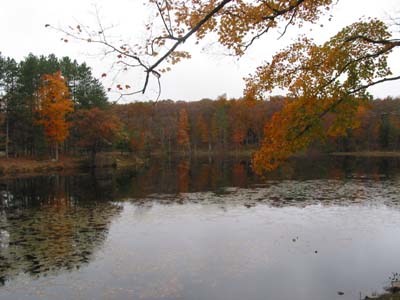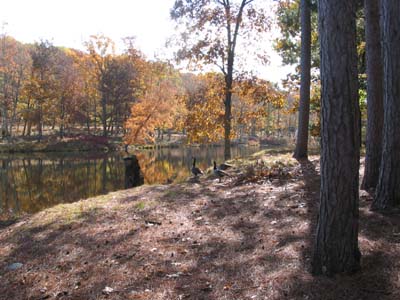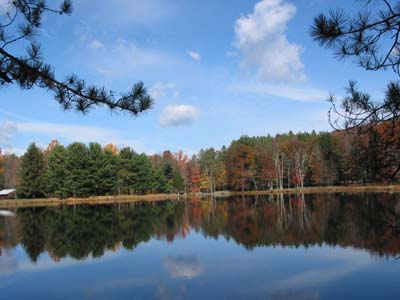 We found time to go to the Bronx Zoo on Columbus day and Member's clean up in November.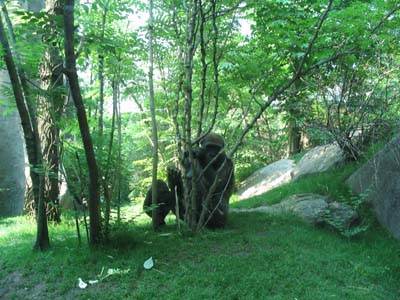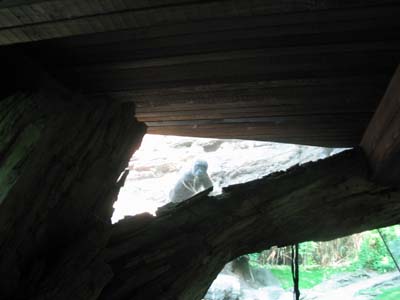 At the end of October we went down to Cape May Courthouse, camped, walked a nice rail trail and did some birding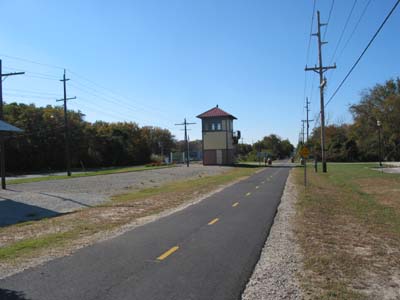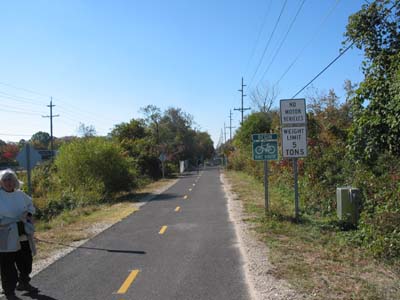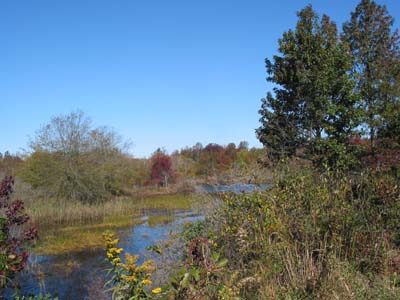 and eat out at three superb restaurants all listed in Zagat's Restaurant guide with ratings of 27 for food.
Union Park and Washington Inn both in Cape May and Daniel's on Broadway in West Cape May.
When we returned from Cape May we winterized the trailer and took to the air.