Everglades National Park is one of my favorite National Parks. I even like it when the mosquitoes are annoying. I am not sure that I would like it if the mosquitoes were severe and the no seeums made opening windows problematic. You see the campgrounds in the park have no electricity and generator hours end at 8 PM. In order to stay cool when sleeping, windows and vents need to be open.
We enjoy visiting Eco pond for the bird watching.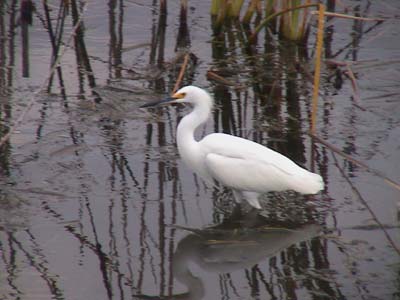 Eco pond is a man made pond used to treat and recycle waste water from various sources in the park. Water is not taken out of the pond but is allowed to evaporate. While it is doing that it provides an excellent habitat for birds, alligators and other wildlife. Most importantly for visitors it is a great place to observe life in the Everglades. We also like walking the trails and viewing the crocodiles and alligators. Flamingo is the only place in the United States where the alligator which likes fresh water and the crocodile which likes brackish water co exist. During this visit we were inundated with mosquitoes and had to don mosquito netting when we went walking on various trails.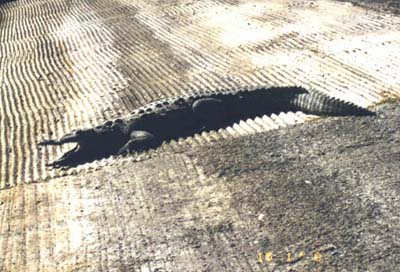 I took this picture of an American Crocodile on a previous visit. Both Debby and I remember another picture of this crocodile sharing the ramp with an American Alligator but I can't find that picture.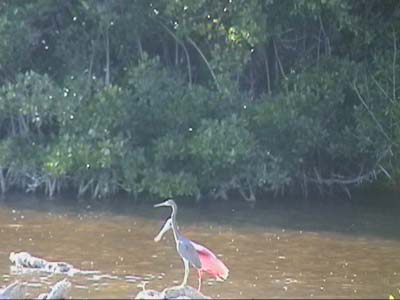 This year we were joined by friends Rena and Mitch who stayed in the lodge. One night we ate at the lodge and the other night we had salad, grilled chicken, asparagus and key lime pie in the campground. I had set up our dining canopy because the mosquitoes would have dined on us if we hadn't. We took the back country boat trip and saw some more alligators and osprey. We drove to several viewing spots along the 40 mile road between the entrance and Flamingo and we visited the Royal Palm visitors center.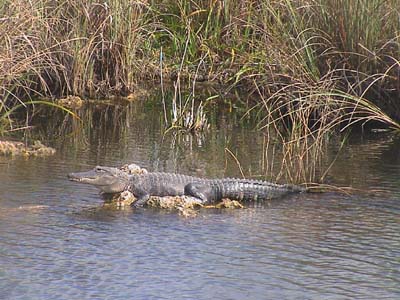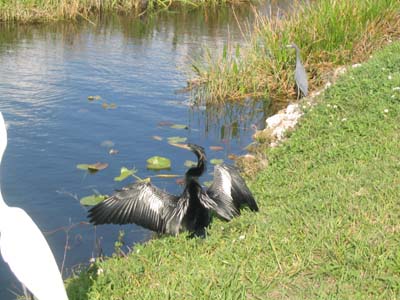 We saw a flock of spoonbills, more alligators, nesting anhinga's and spent time out in Florida Bay in kayaks. It was fun to share the Everglades with friends and we had a great time.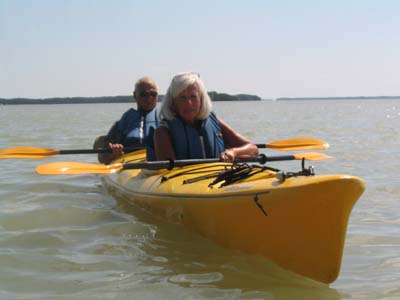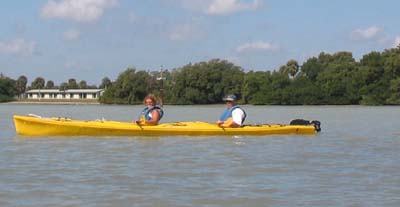 On the way out of the Everglades we again stopped at Robert's for produce and drove to Koresham State Historic Site for a week. Koreshem was the site of a one of the utopia communities. This particular community founded by a New York physician who believed that the Earth was hollow and that we lived on the inside of this hollow globe. They even had several scientific experiments to prove that their view of the world was correct. The community was economically successful and filled an important niche in Florida during the late 19 and early 20th century. A cute story is told about the last member of the community who donated the Koreshem Campus to the State. She was asked if she still believed that the Earth was hollow and that we lived inside. She said, she had believed it "until the boys walked on the Moon".
Koreshem is very close to Naples and Sanibel. We met a friend from the neighborhood who lives on Marko Island and works in Naples for dinner a few nights. For those of you who don't know, the neighborhood is not Fair Lawn, the neighborhood is not Co-op City. The neighborhood is in the Bronx it is bordered by Hillman Ave, Sedgwick Ave, and Kingsbridge Road. The Jerome Avenue reservoir is on one side and Van Cortlandt Park is on the other. It's center although not geographical is P.S. 95 and the Amalgamated Houses.
Koreshem is close to Sanibel Island.It's a nice place with good restaurant's,beaches, scenery and bike paths. One of the country's most famous bird sanctuary's is on Sanibel. We had visited the Ding Darling National Wildlife Refuge on a previous visit.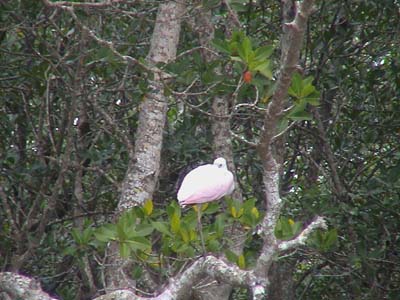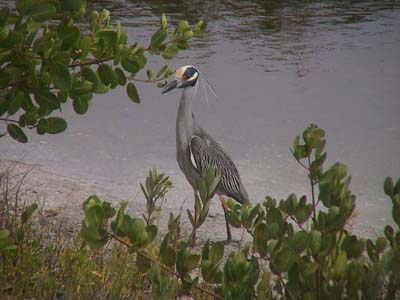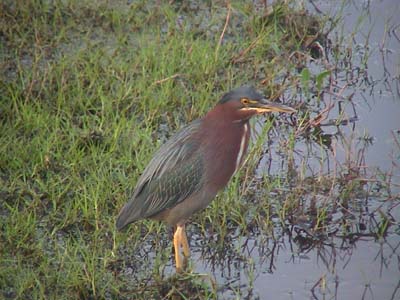 While we were pleased to visit again, we weren't so pleased with the traffic getting off the island and don't understand how people could live there. Nevertheless it's still a favorite place to visit off the the gulf coast of Florida.We also visited the local Walgreens to renew our medications. A neighborhood friend's mother used to says that the state bird is the construction crane. If that's the case one of it's favorite nesting places is pharmacies as they are on every corner usually opposing each other.
Koreshem is on the Estero river so we took advantage of the situation and took a canoe ride. We saw birds, other canoeists and boats but no alligators, it was fun.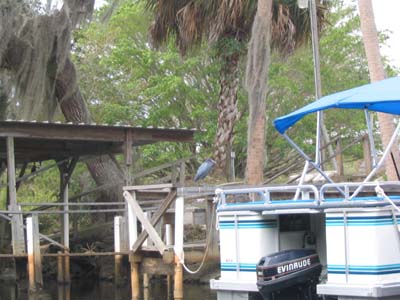 From Koreshem we drove further north on the west coast to our favorite state park, Myakka River State Park outside Sarasota. One of the reasons we like Myakka has to do with Siesta Key beach and its "confectioner's sugar" like sand. At the park we renewed acquaintances with volunteers who we had met on previous occasions and a couple of New Jerseyites on the beach. because of the "confection sugar sand" Siesta Key is my favorite beach. I am curious about the sand at Lido Beach also in Sarasota. As a four year old my Mother brought me to Sarasota to cure my eczema and we used to take the bus to Lido beach which I think I remember having the "confectioners sugar" like sand but a few years ago when Debby and I visited this beach it only had common beach sand. It's hard to tell from this picture what kind of sand it had.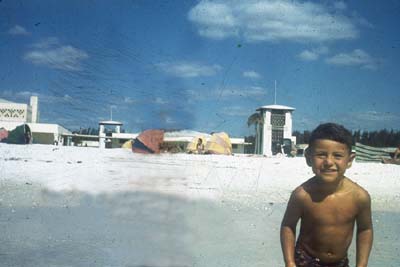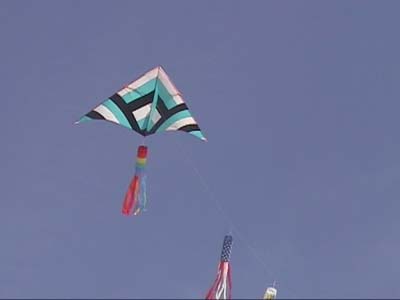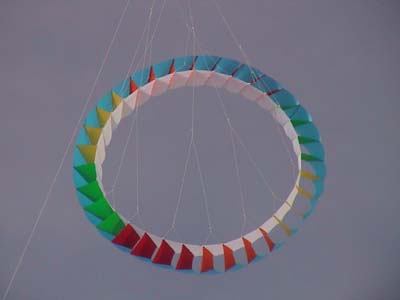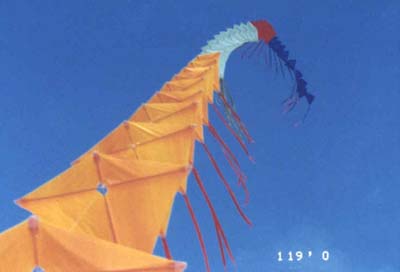 We have visited Siesta Key on five other trips and on each trip we met a couple from New Jersey. He makes kites for a hobby and every day he brings and flies a different kite.
Siesta Key like Tiger Beach on Marco Island has a lot of walkers and we enjoy joining them for our daily walk, not that strangers talk to each other. We also walked at Myakka River which includes some of the last examples of the Florida Prairie not to mention lots of alligators and osprey and a few eagles, limpkins and sand hill cranes as well as deer, bob cat, panther and feral pigs.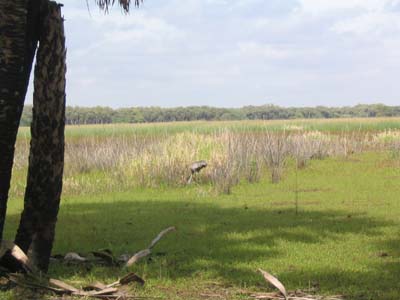 We have never seen the elusive Florida panther and on this trip we heard but didn't see any of the feral pigs. Feral pigs are the descendants of domestic pigs gone wild. The pigs were brought by pioneer farmers to Florida and now their offspring's compete for forage with native species. The park has an agreement with a trapper who makes a living capturing pigs and selling them to prisons and others. It's a good deal although he pays a fine if he doesn't make quota. No matter how many he takes out they reproduce so fast that there is always a population to trap. If you are in the area stop for a visit, take the air boat and tram rides and if you are around during their season you can visit the Lippazan winter quarters and watch a rehearsal. Not all the lippazans are white only those that perform.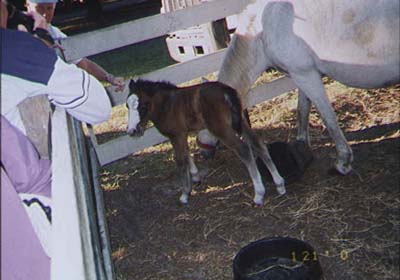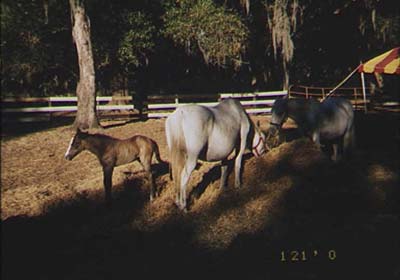 We left Myakka a day earlier then we had originally planned and drove back south to Miami/Everglades KOA. We would leave the trailer there while we flew to Bermuda for a Bar Mitzvah. On the way down to the campground we stopped and walked the boardwalk on the FakahatcheeStrand and the Tram/Bike path at Shark Valley two of our favorite places in Florida. Shark Valley is part of Everglades National Park and a great place to view alligators and wading birds but don't expect to see a valley or sharks.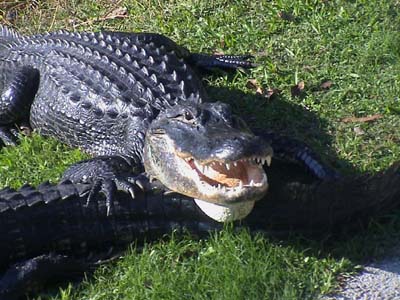 The Tram ride which we didn't take this trip is extremely interesting and educational. I would recommend any of my friends who usually stay on the east coast to come over for an overnight visit. Take the tram at Shark Valley and the sunset Cruse from Everglades City both approved by the National Park Service stop at the Fakahatchee Strand and maybe even mail a letter from Ochopee, which has the smallest post office in the US. Sorry I can't recommend any restaurants we never went to any in Everglades City but there are a few.