When I planned this trip I found a new Parks Canada National Park near the Maine border on the Good Sam Web site using their travel planner powered by Rand Mcnally so I booked two days at the park. Unfortunately when we got closer to the trip looking at other mapping software I found that the park was 200 miles west of the location shown by the trip planner software. This was too far to make a visit worthwhile so I canceled the reservation. Since we still had two days before we were booked at the Haddon Point Campground in Bar Harbor I booked two nights at a private campground in Oak Bay close to the border with Maine . A friend once said "An RV'rs plans are made in Jello" we had a problem with the electrical power box and spent a large portion of the day waiting for it to be fixed. As result we didn't get to explore the area but went to the Super store for groceries and walked around the campground. Stuff happens.

the next day we went to the Ganong Nature Center and had a very pleasant walk in the woods followed by a visit to the town of St Sephens and the Ganong Chocolate factory museum. We took the guided tour watched, some videos at some samples and of course shopped in the Chocolate store for goodies. Ganong Brothers Chocolate

Established in 1873

is still family owned and operated and I guess fairly well known in Canada if not the States.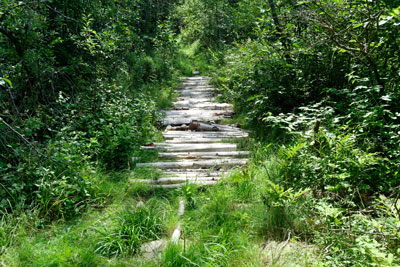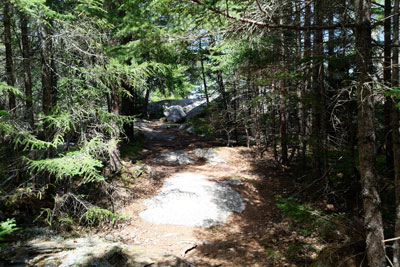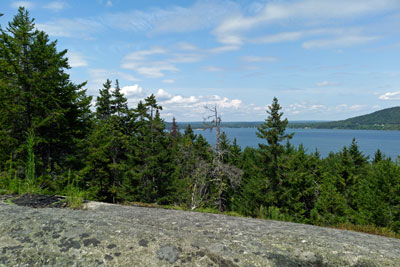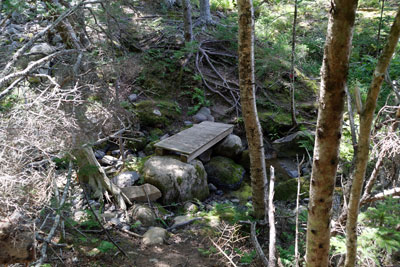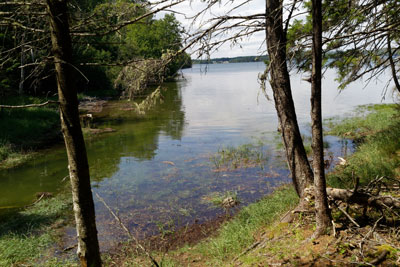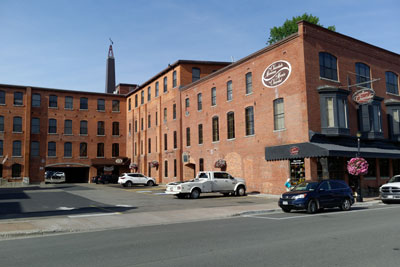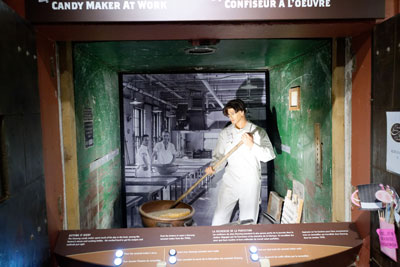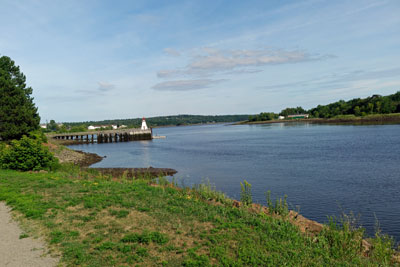 Maine Across the River
The next day we returned to the States for a three day stay at one of our favorite spots Bar Harbor Maine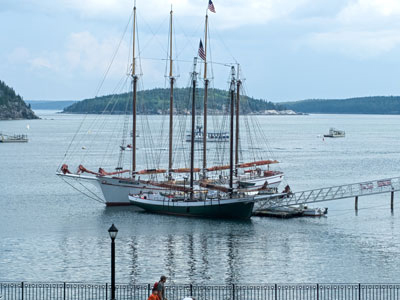 After setting up at Hadley's Point Campground we drove across the street to order our Lobster dinner at the Pond before continuing on to the Acadia National Park visitors center. After which we took a brief walk on the carriage trails from 1 to 2 to 3 back to 1 and then we returned and picked up our Lobster at the Pond along with some home made blueberry pie which we ate along with a salad at the campsite picnic table.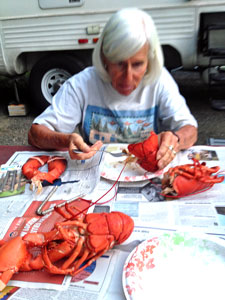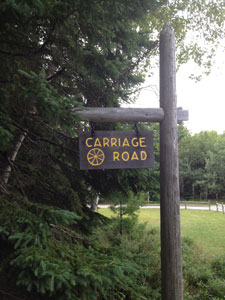 Summer is crowded so we decided to take advantage of the free park shuttle. We drove to the visitors center and took the shuttle to Jordan Pond where we walked around the the easy part of the pond on the east side to the bridge about half way and returned for our 4:30 reservation at the Jordan Pond House . Dinner was popovers, Lobster bisque and popover Sundays. I highly recommend this to every Acadia National Park visitor. We took the 6:30 bus back to the visitors center for our truck. Catching the 6:30 bus was a little tight so next time we will eat at n4 not $;30: Had we missed the bus it was a long wait for the next one.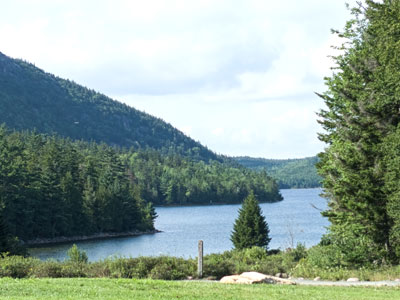 Jordan Pond
Even the Bee's love the Popovers and Jelly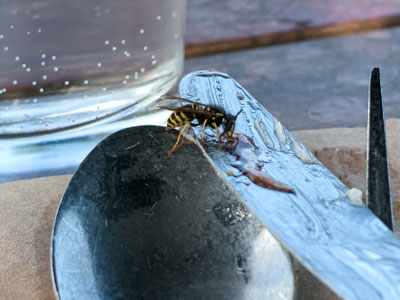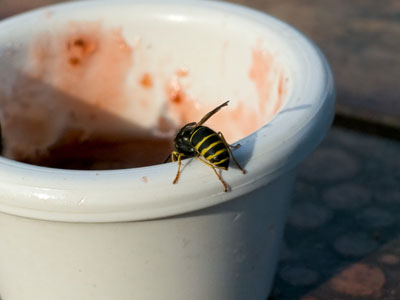 The next morning we took the shuttle from the campground into Bar Harbor where we had breakfast at Cafe This Way, walked the historic harbor trail and then the number # 3 bus to Sand Beach. We walked from Sand Beach along the ocean path to Thunder Hole and headed toward Otter Cliffs but waved the bus down and returned to Bar Harbor village Green. In Bar Harbor we went for Ice Cream and then got the #1 shuttle back to the campground. As you can see Acadia National Park and Bar Harbor is a terrible place to visit.Hopefully we will be back.

Instead of driving to the dump which would have been a slight challenge we had the honey wagon clean us out and we got back on the road and drove to Salisbury, Mass Black Bear Campground. A nice campground and a nice location maybe we will come back someday.After setting up we drove to a nearby rail trail started to walk but were interrupted by rain. Instead we went to Stop and Shop for grocery and returned to the campground.

the Next day August 18th a month and a half after starting on this trip we returned in heavy traffic to Croton Point Park for a month and a half stay before heading down to Florida and our new Condo. October 1,st we left Croten and in five days days were at The 1000 Trails campground for a weeks visit with friends before proceeding to John Prince park

We picked up the Keys to our New Condo from the house sitter and visited our new empty Condo. Over the next two months we bought furniture luckily we were able to store the truck and trailer about two miles miles away at Delray Storage and moved into our Condo for the Winter on December 26th