On Wednesday August 8th we left Cape Breton Highlands National Park continuing our trip to Fundy National Park stopping for the night in Scotia Pines campground because Fundy NP is XXXX from Cheticamp and we no longer drive those distances in a days travel. After setting up the trailer , talking to our neighbors both Canadian and American we drove to Victoria Park. A very pleasant park in the middle of town with walking trails, picnic areas and a pool. Many family's were out with their young children enjoying the park and it's cooler temperatures then their un air conditioned homes. For the most part I suspect people in the north country including Maine are not used to the hotter summers and few have air conditioning. The trail was quite pleasant along a stream or river with a water fall. and again because of the heat a number of teenagers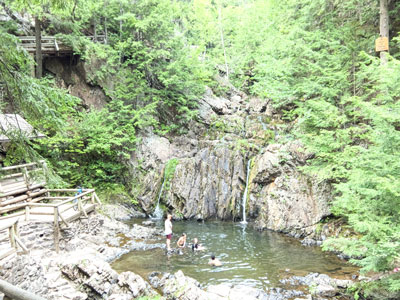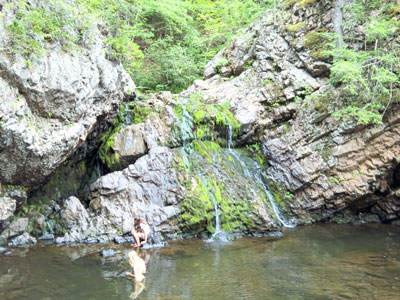 were splashing in the pool at the bottom of the water falls. Upon returning to the car we stopped at Souby's Supermarket for groceries and then stopped for diesel fuel on our way back to the campground.


the next morning it was raining, none the less when you have reservations you pack up and move on. We drove south into New Brunswick and down to Chignecto North Campground in Fundy National Park and a very nice large campsite. Sometimes I regret not actually spending time enjoying these sites but our trailer is more like a hotel room on wheels rather then full camping experience. On the other hand being in the park itself is often more convenient and pleasing then being in a nearby motel and there are other advantages as well. This time the rain didn't stop when we were done setting up and drove down to the visitors center. We had been in Fundy once before when we still camped in a pop up and had camped at headquarters campground within walking distance of the visitors center and town. Unfortunately there were no available sites when I booked this trip.

On Saturday we drove to Mathews head but couldn't get a parking spot so we drove over to Cove Beach and then to the Dickson Falls parking area where we walked the mile to the to the falls after which we drove to Caribou Plain and walked 2.5 K around the pond meeting and talking to some nice folks on the trail.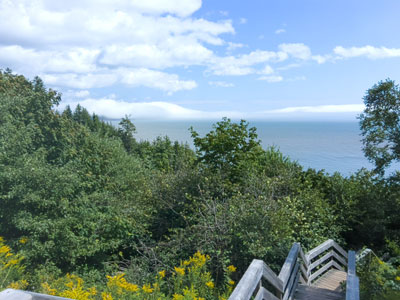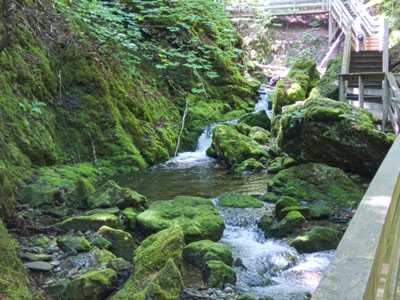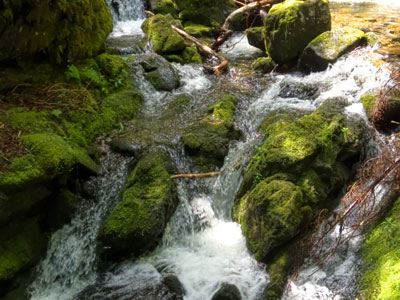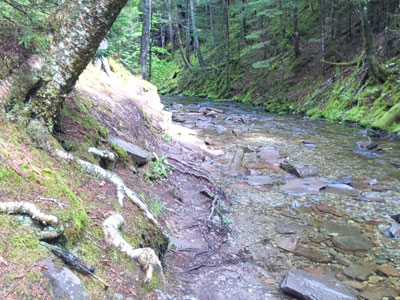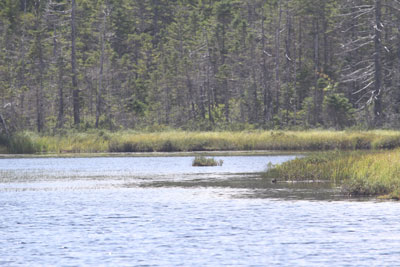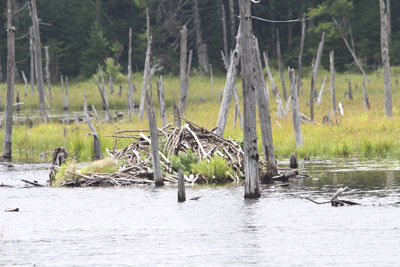 That night we went to Alma walked a little and then had a pleasant dinner at the Alma Boathouse Restaurant



On Sunday parking was easier so we got a spot at the Mathew's Head parking lot and went out on the trail. This turned out to be a difficult but rewarding trail we even thought we had missed our turn as the trail continues on down the coast but fortunately we met some other hikers with a trail map and with there advise continued on instead of returning as we had come.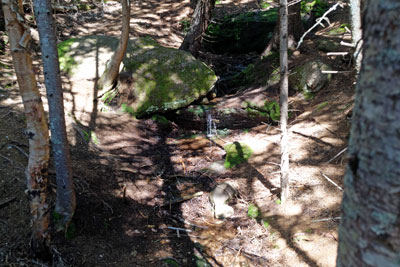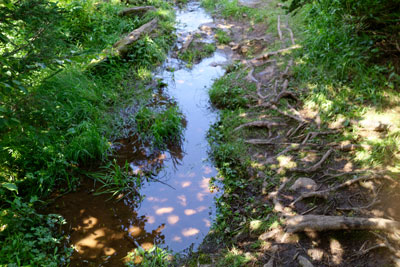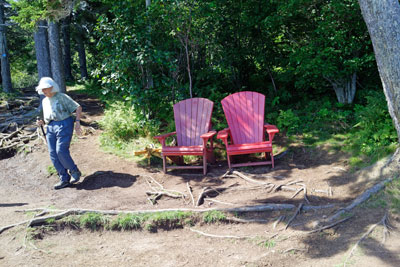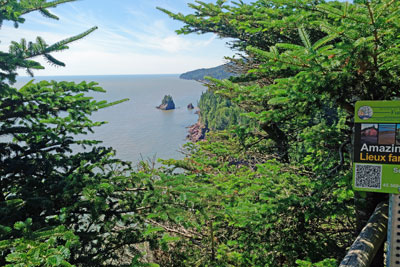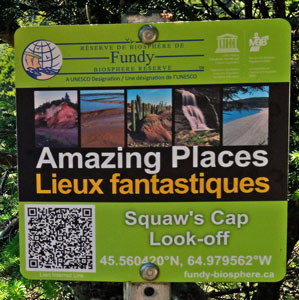 After that hike we returned to Alma bought some goodies in the bakery stopped at the Alma Boathouse where we each had a bowl of Seafood Chowder as an alternative to dinner and walked over to the dock to see the boats on the bottom of the bay.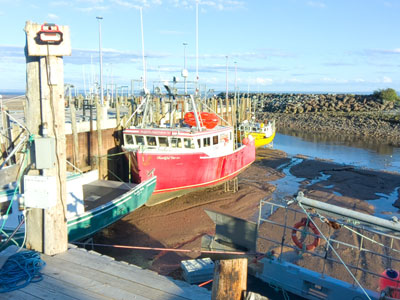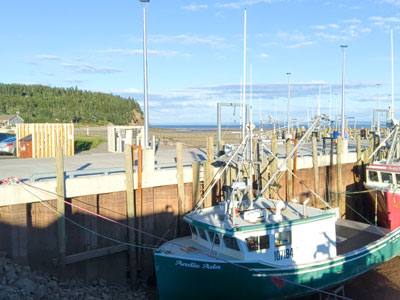 That evening we drove down to the amphitheater for a concert which turned out not to be our style of music and in keeping with modern music too loud for people of our generation.