Upon returning from Australia - New Zealand we visited Richard in Venice before heading to the Palm Springs area. Since we had a free camping coupon from a friend we went to Desert Hot Pools in Desert Hot Springs and ended up buying a membership in Western Horizons Resorts and staying three weeks.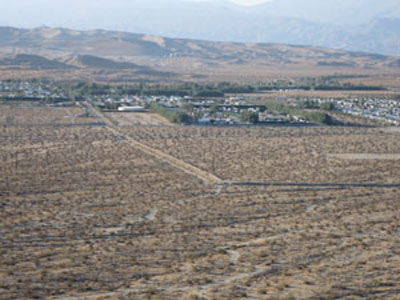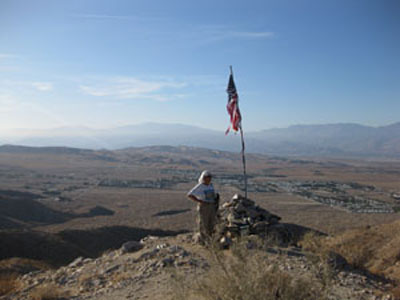 We walked the desert, climbed some mountains, looked for geochaches visited Joshua Tree National Park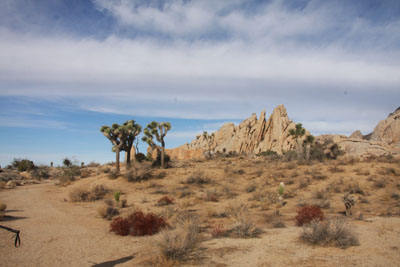 There was a conservation area called a thousand palms near the campground and we walked there as well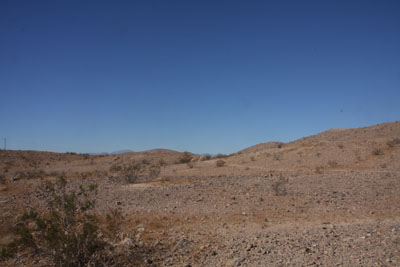 Unfortunately during most of our walking I had a pain in my right leg just below the knee. After about a month of this I finally went to a doctor and found that I had injured my knee, it seems I had a non symtomatic torn miniscus and a bone bruise. While the doctor didn't think I needed an operation he did say the bruise could take about five months of restricted activity including no hiking to heal.
From Desert Hot Pools we went to Indian Waters another Western Horizons resort and then returned to Dockweiler in Playa Del Ray near Venice and Richard to celebrate his birthday.
We left Dockweiler on December 27th and headed East. We spent one night in Erenburg, AZ before continuing to Tucson to spend New Years Eve with Richard's late Wife's parents and Aunt and Uncle. On the Second we went to Mesa and visited an old friend from the Neighborhood and Co-op City before going to Desert Shadows Resort in Casa Grande. This was also a Western Horizon Resort considering my injury it allowed Debby to hike with the hiking group and goto excersise and line dancing classes. We then went for four nights back tothe Western Horizon Resort in Ehrenberg before going to Quartzite and spemnding a week boondocking with the Escapee Boomers and a little shopping at the RV show.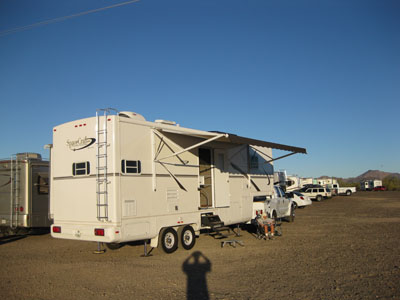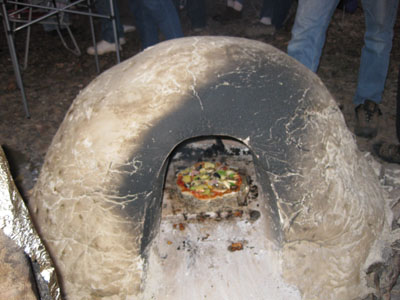 One of our group members who had winterted in the same spot during the winter of 2008 had built an earth oven according to the directions in a book about earth ovens called Build Your Own Earth Oven: A Low-Cost, Wood-Fired Mud Oven; Simple Sourdough Bread; Perfect Loaves (Paperback)by Kiko Denzer (Author) which is available at Amozon if your interested. Surprisingly enough it was still there or since this is Quartzite maybe it wasn't surprising at all. He fixed it and fired it up and about fifty of us had whole wheat pizza for dinner one night.
This isn't the oven builder it's the Jewish book seller a modern day Mendle Mocher Seafarim.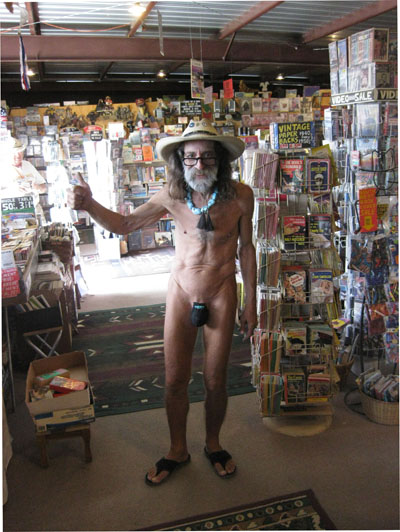 Naked Paul (Paul Winer) maybe related to some of you. He runs the book store in Quartzite and is famous throughout Arizona and among RV'ers who winter out west.
Paul and his wife set up this lovely garden as a memorial to their daughter Celia who died before her time.
After Quartzite we went to Usery Mountain Recreation Area in Mesa. One of my favorite campgrounds.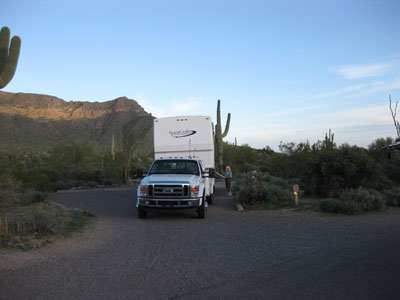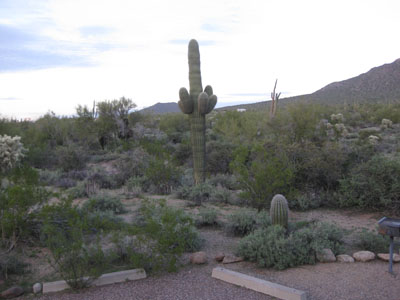 Unfortunately I couldn't take advantage of the great hiking. From Usery we went back to Desert Shadows in Casa Grande. After a two week stay we drove over to the Casa Grande Fairgrounds for the Western Gypsy Journal Rally in the mud and rain. At Quartzite we had been told about the Winter fireworks extravaganza in Lake Havesu home of the London Bridge so we went up there for the weekend.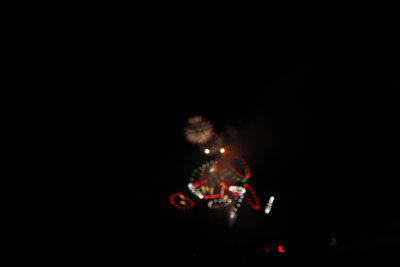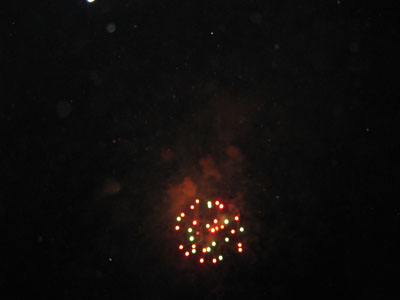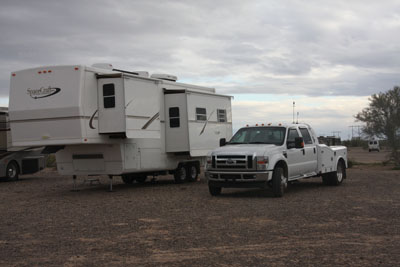 After the weekend we stopped for a night in Quartzite and then went back to Usery for several nights in overflow area before leaving and going down to a parking lot in the Tonto National Forest called Goldfields. For $3 a day we dry camped with some friends and had some work done on our trailer by a traveling repairman.
It's hard to see but a single eagle was raising it's young
From Goldfields we went to Fountain of Youth lots of hot springs but not many youths for several days before going back to Desert Pools in Indio and then Desert Hot pools in Desert Hot Springs before going to Dockweiler for 3 weeks. The three weeks included Passover, two seders and a visit from Susan with Ariel, along with Jesse ,Leah and my brother. It was hectic but fun.
We left Dockweiler a few days after all our visitors returned to their home and spent several days dry camping at the beach in Emma Woods State Park in Ventura.
From Ventura we continued north to WineCountry RV Resort in Pasa Robles. It's a shame we don't drink anymore. From there we went to Casa De Fruta a campground, working farm and tourist attraction somewhat similar to South Of the Border without the rides.Some neightbors told us about a seafood buffet at a local restraunt so we went and had a lovely meal and a nice conversation with three people at the next table. Since Casa De Fruta is near the Gilroy Outlets we went shopping as well.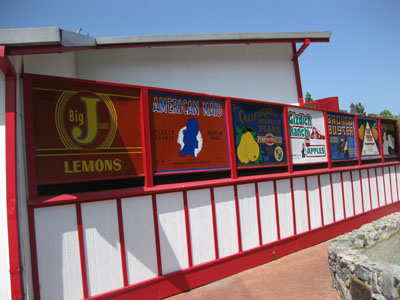 Continuing up the coast to the San Francisco Area we visited my cousin Carole and her husband Gary and went to the Jewish theatre and dinner with Debby's cousin Robbie and his wife Shelly. The show which featured a friend of their's son was Woody Allen's "The Floating Light Bulb". It was a good, well acted amusing show. and an excellent Viatnamese dinner.. We took the ferry from Larkspur and walked along the Embarcaoro in San Francisco where we had chilli in a bread bowl from Boudin's and and Giredelli ice cream.
Unfortunately I was forced to limited my walking to the flat area and didn't walk the hills. Upon leaving Larkspur we went up to Napa Valley and two fine restraunt's, Boca an Argentinian Steak house which features grass fed steak and one of our favorite places Graystone Wine Spectator at the CIA (Culinery Institute of America). Continuing North almost retracing our steps fromn when we came down from Alaska we stopped at Reding, Ca and I walked with Debby on the pedestrian bridge and grounds.
From Redding we continued up to emmigrant Lake a great public campground in Ashland, Oregon.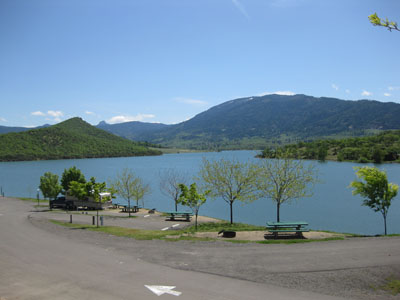 From where we went out to dinner once and to three shows at the Ashland Shakespere Festival. We saw Dead Man's Cellphone, Equivication and the Music Man. All were very enjoyable. Dead Man's Cellphone was about a lonly women who picks up a dead man's cell phone and it changes her whole life. Equivacation was about a playright ( supposed to be Shakespere in alternative histry) and an Elizabeathen theatre company charged with writeing a play about the Monarch. The play revolved around their discussions of whether to tell the truth and risk the King's displeasure or soften it and write something flatering. They compromised and wrote Macbeth which sort of met both the Monarch's needs while needling him in a safe fashion. The star of Equivecation was Andrew Held the Assistant Principle from Boston Legal.
After Ashland we went to the Oregon Coast and two state parks,
Sunset Bay which we had visited during our 2003 Western Excursion and Jesse M Honeyman on the coast near Florence. Near Honeyman we went to the SeaLion Cave, a large underground coastal cave which houses a a great number of sea lions.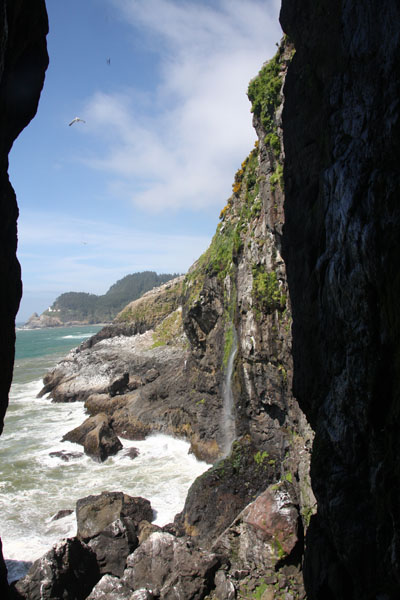 We went to Eugene, OR for the Memorial day weekend and then to which is the closest campground to Mount ST Helena where we stopped at both the state and National Park Service visitors centers.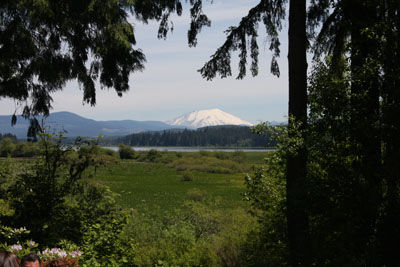 Western Horizon membership park just outside of Seatle where we went into dinner, the Seatle Zoo and a Gray Line double decker bus tour as well as a visit to famouse outdoor market and the Science Fiction Hall of Fame and Museam.As a New Yorker I thought I was ready for any scam emaginable but Seatle has "three card Monte" and sale of the Brooklyn Bridge beat. Seatle has both public and private outdoor parking lots many of which have no attendants but these new machines that priont reciepts you put in your window. When we went for dinner and tried to park somebody ran up to the machine and tried to sell me the reciept for less then cost all the time shuffling a deck of obviously hot credit cards. Frankly the whole thing gave me the creeps so we pulled out and went to another lot. On the other hand we had a great meal in a Zagat rated restaurant.
From Seattle we drove and staid several nights in Spokan to stock up on groceries. While there we visited Riverside State park as well as River front park and walked on their centenial trail.

From Spokane we drove East into Idaho and North into Canada and crossed the boarder at Eastport, Idaho into Keyport. British Columbia.