On March 18 we drove into California and went to Desert Hot Springs and another former Membership Campground. Several years ago we bought a membership in Desert Hot Pools since then the owner has been selling campgrounds out from under us. I Think we got our money's worth and still get a discount in these parks but the guy gives the membership campground industry a bad name. We spent two weeks hiking in the BLM lands across the street from the campground. It's up hill and we get a reasonably good work out.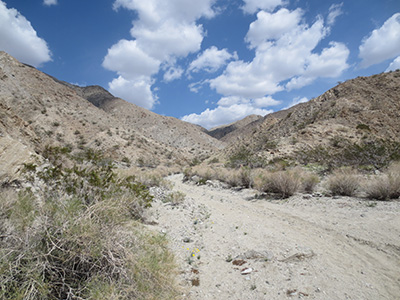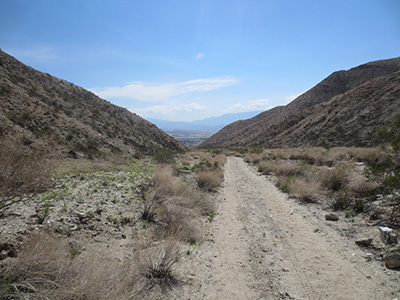 Some people come to the Palm Springs area for the sun and/or golf we come to hike. Palm Springs, is in the Coachella Valley which has a number of great places to hike. There is Morengo Canyon, north of the valley. We discovered on the way to
Joshua Tree to hike that this was closer and provided us a pleasant hike. We never have seen any of the animals in the following list but it's always nice to hope and we have not found out what that car is doing here.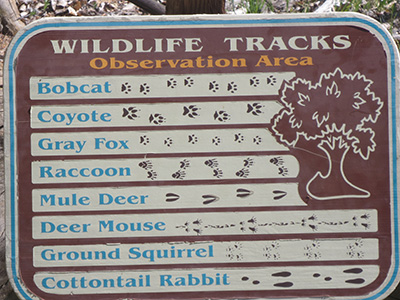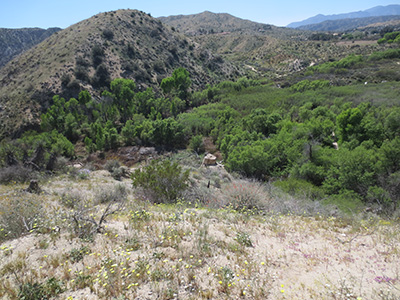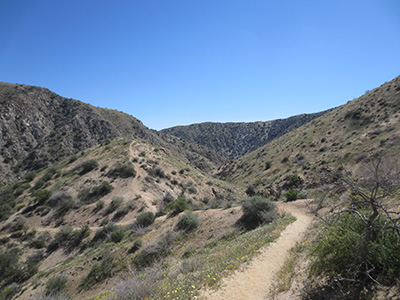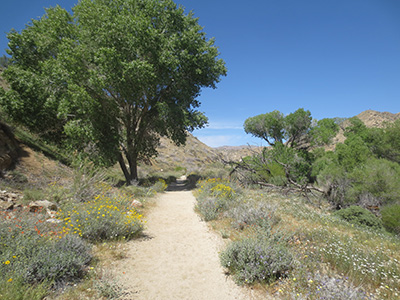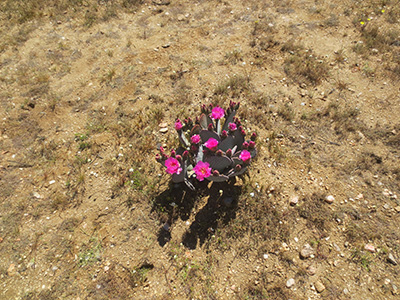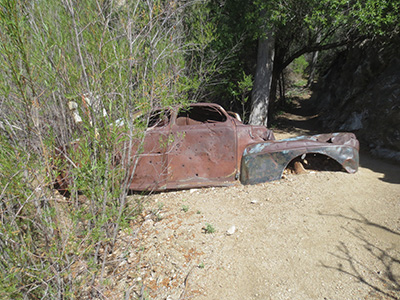 The Greenery below is caused by a desert stream. The stream cuts right through the path and needs to be forded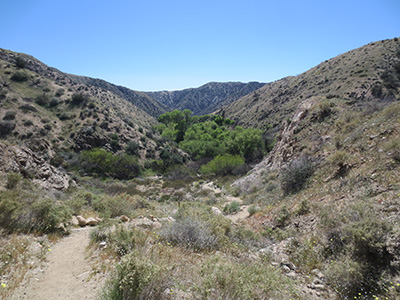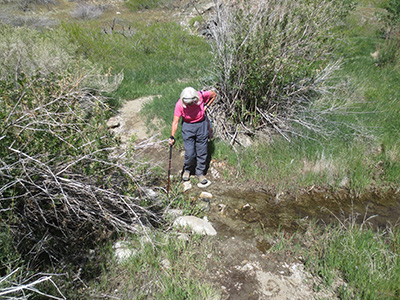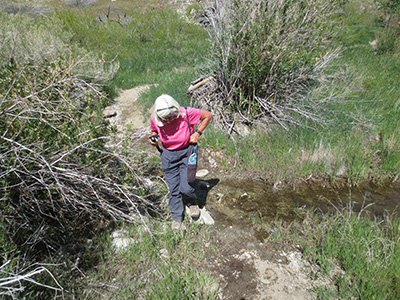 The Thousand Palms and Coachella Valley Preserve another of our favorite hikes desert and a desert oasis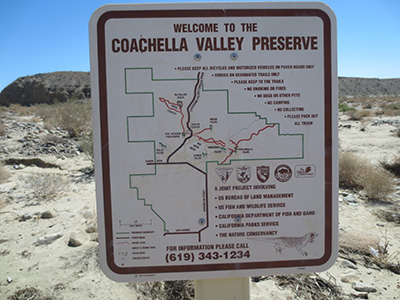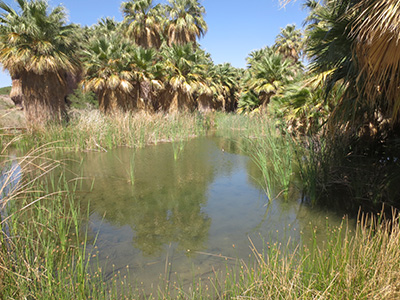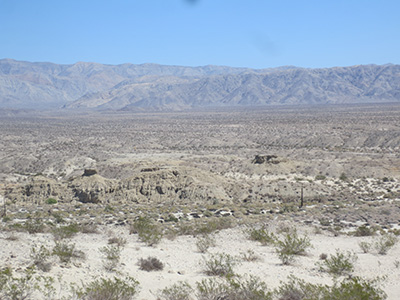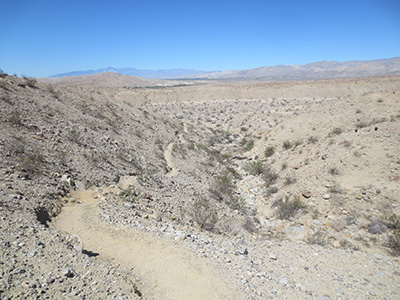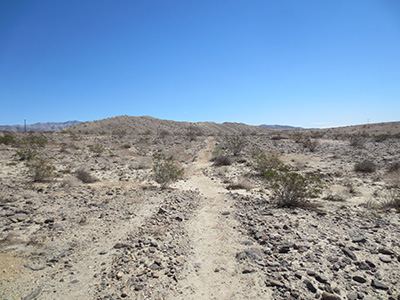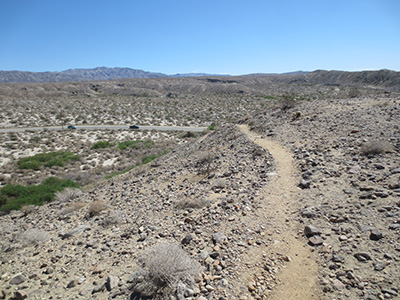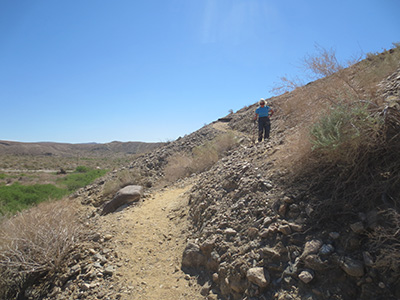 Indian Canyons open to the public for hiking, picnicking and horseback riding all for a fee, is in Palm Springs on the Aqua Caliente Band of Cahuilla Indian Reservation. The the Aqua Caliente Band of Cahuilla of Indians live on this reservation which is their ancestral home and own the nearby Aqua Caliente Hotel and Casino.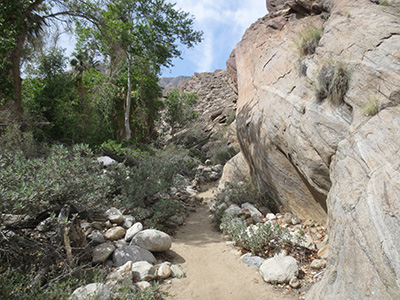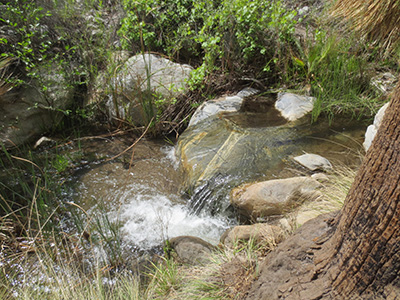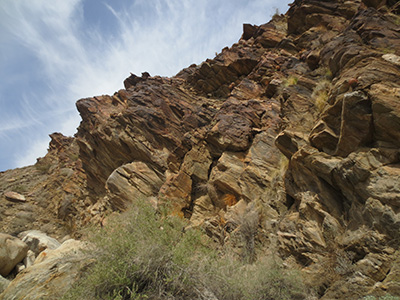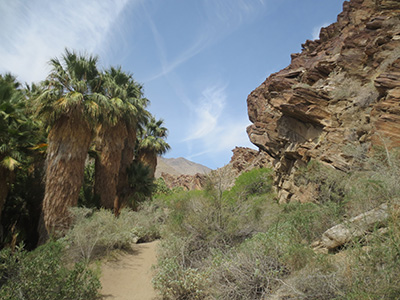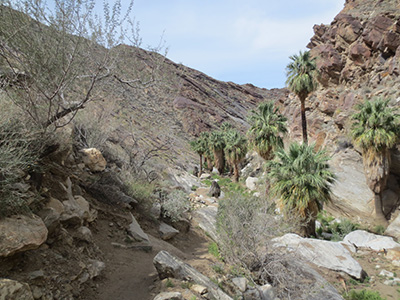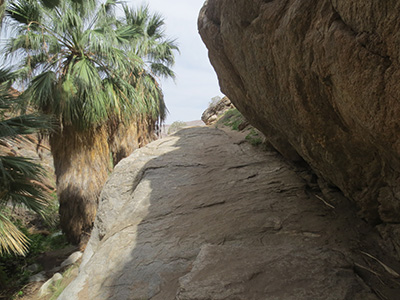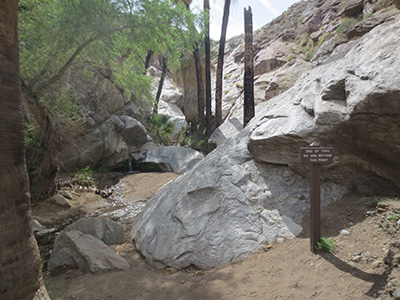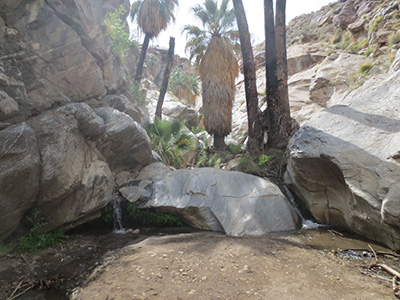 and they no longer live in huts but have built then to educate the public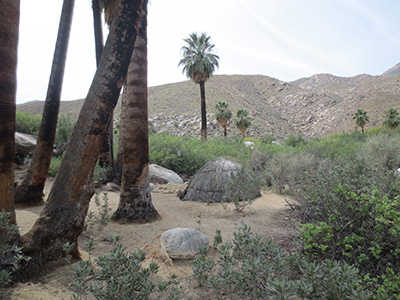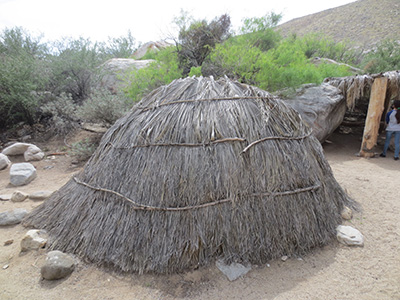 After that strenuous two weeks bat the end of March we went to the Dockweiler Campground on the beach in Playa Del Ray to visit our son Richard, his new wife of 2 years and to spend Passover with them. We also had dinner one night with Jennifer, Richard's wife's father and stepmother. Funny how we became friendly with his in-laws. After Passover we went to Huntington Beach for three pleasant days in a parking lot. During the off season October to May Huntington Beach has a parking lot with electric and water which is very popular with RV'ers. Between May and October it is a parking lot. Huntington Beach AKA Surf City has 18 miles of beach all with a lit bike/walking path, a pier. In addition to our five mile day treks the weather was pleasant and we were able to take evening strolls along the beach walk and nearby neighborhood. We would have loved to stay longer but could only book during the week. Weekends are very popular and are reserved early on. People like us who fly by the seat of our pants can only get into these popular places Monday through Friday if at all.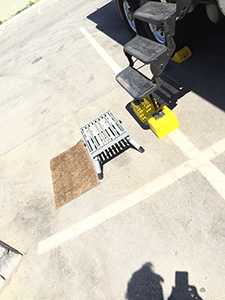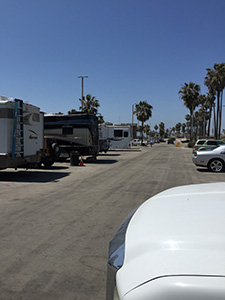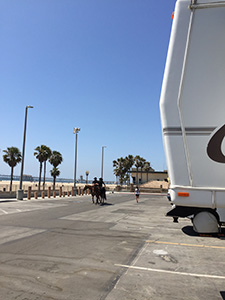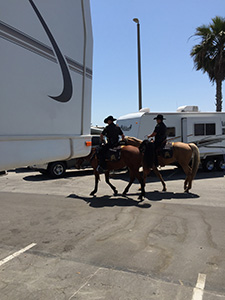 From there went North still in LA County to the Valencia Travel Village. We had used this park to store our RV for our trips to Australia, New Zealand and South Africa. I had my truck serviced and we hung around Santa Clarita food shopping and walking their extensive trail system.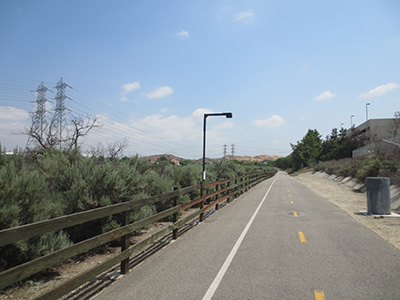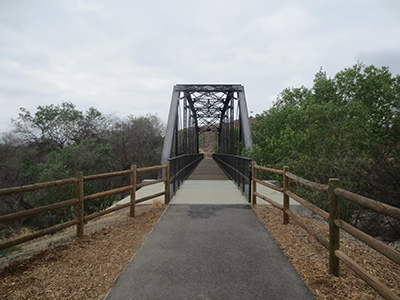 There are places in this system where we walk in the Wash itself but not this time even though it was dry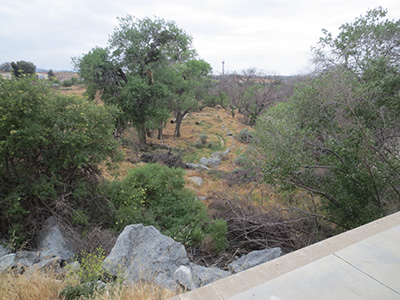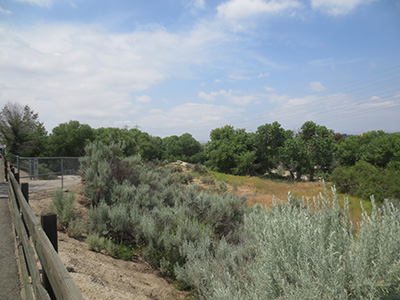 On Friday April 24th we took the Metro Link to Union Station in LA and met our daughter Susan who was out from Connecticut on business. That night the three of us went to dinner with our son Richard and daughter in law Jennifer before we returned to the Metro link for the 9:25 PM train. The last of the night. I much prefer Metro North in NY that runs all night. On Saturday we did some more food shopping and were planning to leave on Sunday but it was very windy so we decided to spend another night.