Fall 2016

During the Summer of 2016 we spent a month in Canada with a week each in Toronto, Ottawa, Montreal and Quebec before coming down to an Escapade in Vermont. It was a great trip and someday I will probably write about it especially the Rideau Canal. We followed the Escapade with a visit to the Queechie Gorge and a week in Lake George before heading for Connecticut to pick up our grandchildren Ariel and Tyler for a week at a farm campground in New Jersey. Beginning in May when we were coming up from Florida we broke down in Maryland. From that point on and it seemed as if we were breaking down or having other truck problems on a weekly basis. Maybe it wasn't weekly but it did seem as if we couldn't rely on the truck to get us where we wanted to go. Previously we had decided that when it didn't pay to fix the truck we would hang up the keys. Since Debby wanted to go to the Rose Bowl and the Truck was unreliable we decided to buy a new truck.


Prior to our departure however we had to have the air bags replaced or we probably wouldn't have made it to Indiana to pick up the new truck. In addition we had another problem that came and went with regard to power loss that only seemed to happen while I was driving and I suspect when it was cold. As it turned out nobody could find or even be sure there was a problem. Well that problem got worse as we headed for Indiana in October making us feel that we would not get there but get there we did. We bought the new truck a 2016 Ram 5500 and traded in the Ford. From there we took a run up to Wisconsin to visit with Michael and then headed for Concordia Missouri to have some work done on the trailer. Unfortunately we got our wires crossed and the bulk of the work couldn't be done till the spring and the parts for what could wouldn't be in till the following week. So we took a three day drive to FT Collins, Colorado to see our other grandchildren Jesse and Leah.


We then returned to Concordia had some of our work done and headed West again
Las Vegas and The Rose Bowl

We were headed to Las Vegas hoping to meet up with friends.
As luck would have it they were going to Valley of Fire State Park just as we were getting there and grabbed a site for us.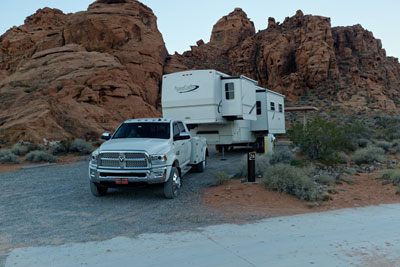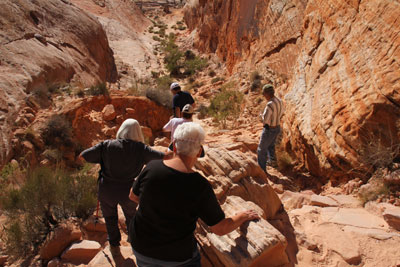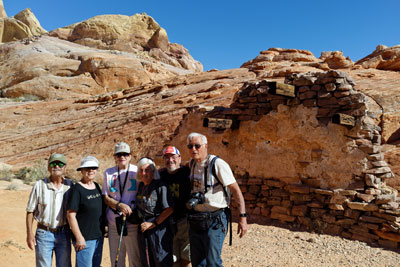 Structure on right is not ancient but a prop from "The Professionals" a 1965 movie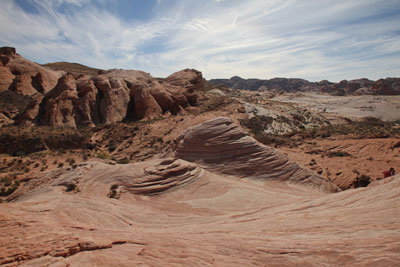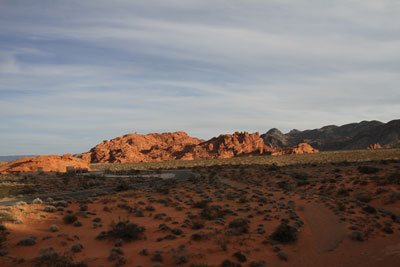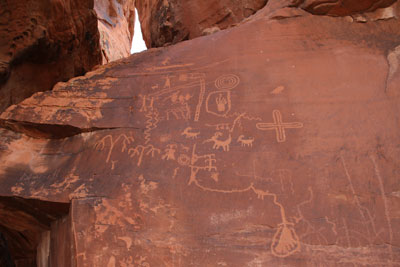 We spent Monday and Tuesday socializing and hiking with our friends and went to Las Vegas on Wednesday. While in Vegas I took the truck in for it's first oil change and we went to one of our favorite restaurants Lotus of Siam. After about a week our friends headed East and we headed into California and the
Coachella Valley
for several weeks of hiking before heading to Sunset Vista in Huntington Beach
for a few days and then went to Dockweiler Campground under LAX for Richard's birthday and Hanukah party.
On December 29th we left Dockweiler and went to East Shore Campground in Pamona, Ca to join the Fantasy RV Rose Bowl Tour. All the floats are made with organic material such as flowers, bark even coconut gets into the act. All the white you see is shredded coconut pasted in place.
We celebrated New Years Eve at a group party on December 31st watched the ball come down in Times Square in real time and broke up for an early start and went to the Rose Bowl Parade at five AM on January First.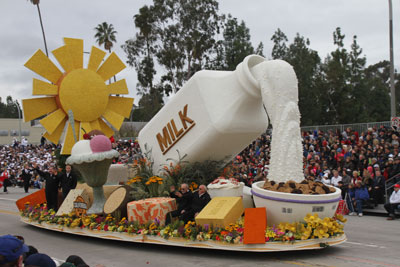 Prior to the Parade we had the opportunity of working on the floats.
After the Parade we viewed floats and returned to the campground for a goodbye dinner. Most people left the next morning we hung around because we had an appointment to purchase new trailer tires at a local tire dealer after the Holiday. While hanging around we had the opportunity to go to to The Gardens of Descano an outdoor light exhibit our daughter -in- law Jennifer had told us about.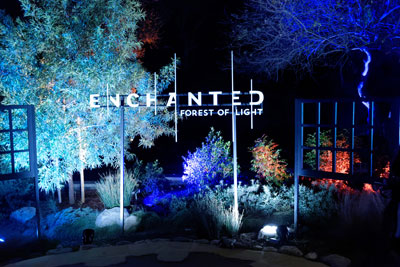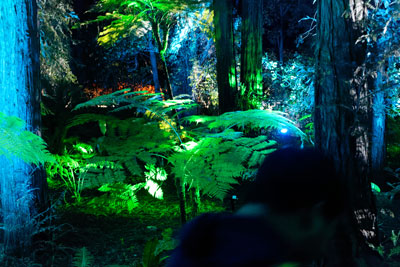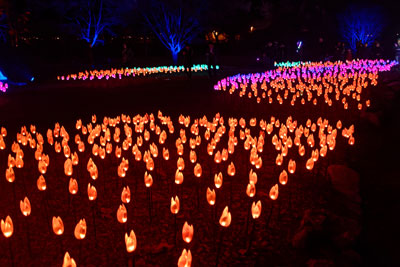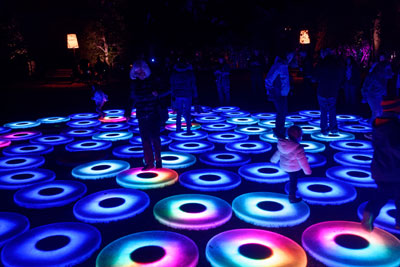 Alice in No just Debby in Wonderland stepping on circles that lit
We remained out West for the Winter of 2017