From Denali National Park we continued north on the Parks Highway to Alaska's second largest and most northern city. We camped in a campground that was on a float plane pond.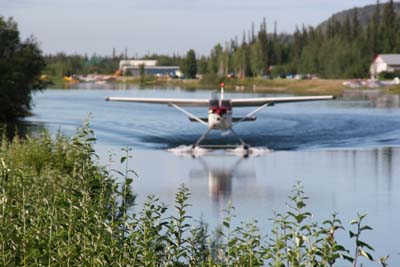 It turns out that we were in Fairbanks during their Founders Day celebration. We went to the parade.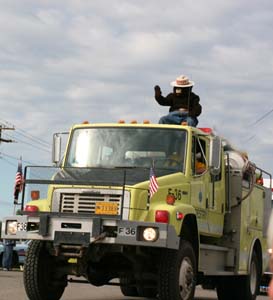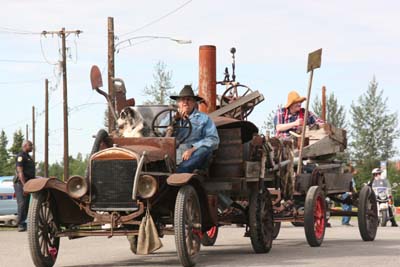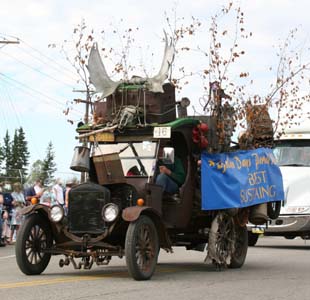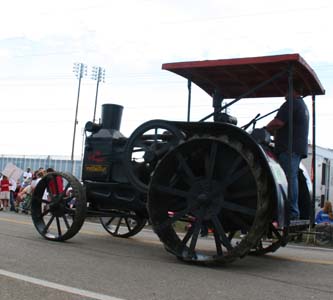 and during our walking tour of the downtown area and river walk we came upon their regatta an annual duck tape boat race.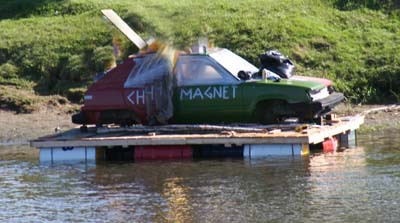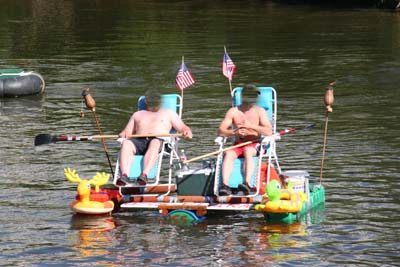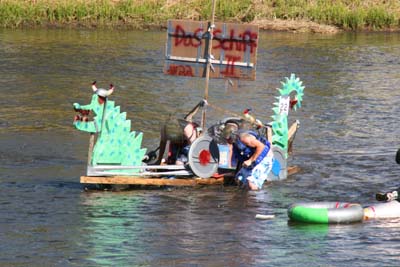 While in Fairbanks we went to dinner in the old pump house which was used to pump water for nearby gold mining operations and is now a restaurant.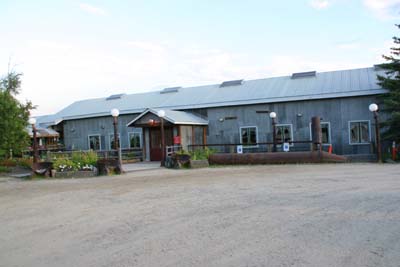 We went on a great riverboat tour of the Chena River, and visited the El Dorado Gold Mine where we panned for gold and toured their pioneer village. Unlike most towns that displace older buildings with newer buildings, Fairbanks moved all its old cabins and created a historic park as a cross between a museum and theme park.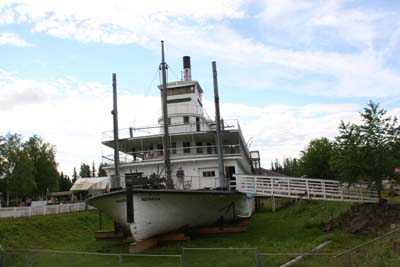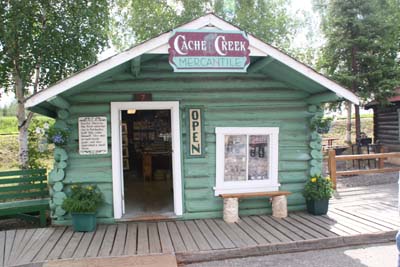 We had a gorgeous sunny day for our ride on the Riverboat Discovery run by the Binkley family a fourth generation Alaskan family. The ride was more then a cruise down the river it was a cruise down Alaskan history. It began with the takeoff and landing of an Alaskan bush plane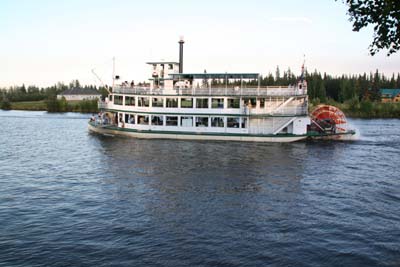 Moved up river to a demonstration of sled dogs at Susan Boucher's kennels. Susan Boucher four time winner of the famous Alaskan Iditarod sled dog race was in Seattle undergoing treatment for leukemia. Unfortunately Susan who had been born and raised in Massachusetts lost her battle and died recently.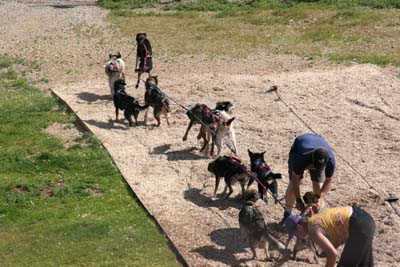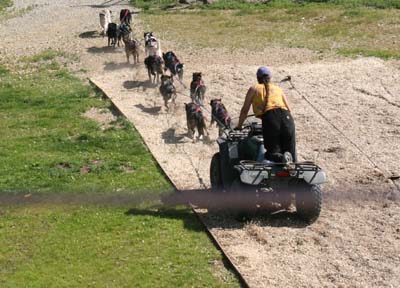 During the summer the dogs get their exercises by being attached to and running the merry go round.
We stopped at a small demonstration Reindeer farm and learned that reindeer which were domesticated in Lapland are genetically the same as caribou which roam the Alaskan tundra
Then we cruised by and stopped to see an Athabascan fishing camp complete with fish ladder and a native artisan drying fish.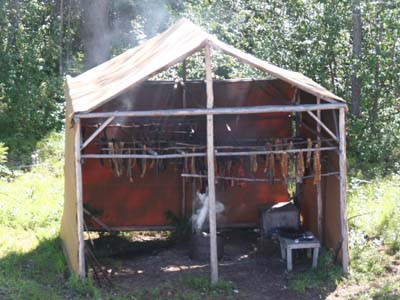 On the way back we stopped at and toured an Athabascan Native Village where our tour guides were two lovely Eskimo college students. The tour was completed by the Athabascan Artisan coming across the river in her motorized boat to show us her creations which were on sale at the discovery boat dock at the completion of the boat ride.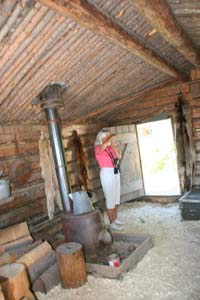 On the way to the El Dorado Mine we stopped and saw the Alyeska Oil Pipe line that runs from Prudhow Bay to Valdez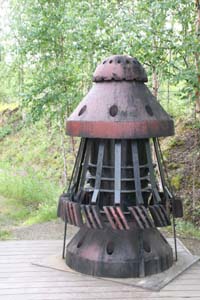 There was an old used "Pig" which cleans the interior of the pipe. Similar devices are used to check and maintain the pipeline but as BP demonstrated it may be idle more then it is active.
At the El Dorado the two types of mining "hard Rock" and "placer" were explained and "placer": was demonstrated. "Placer mining takes advantage of the fact that the glaciers have scoured the mountains and released the gold into the 3 rivers where "panning" separates it from the sand and gravel.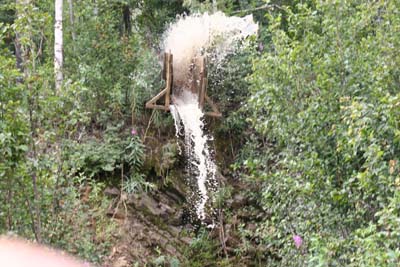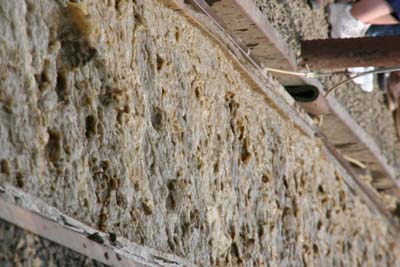 We also got a sample bag and were able to pan for our own gold. the pan above was not ours but the demonstrators.
We were going to go to Chena Hot Springs but I needed to return to Anchorage in order to have my Kidney Stone Pulverized. While in Anchorage at a Fred Myers grocery store we saw the following bumper sticker. Those of you who have children, grandchildren or are yourselves into Harry Potter know that "he who shall not be named" is the ultimate evil.