We left Susan and Kyle's drive way on April 26th and drove to South Jersey for a visit to Camping World and an ill fated repair of our toilet. Ill fated because we were talked into a new toilet as it was claimed that repairs would cost as much as replacement. That would have been ok if the new toilet had worked correctly which it hasn't but I won't bore you with our troubles. We left Camping World without realizing that we were slated to return in about a week and went to Greenbelt Park a National Park in Maryland just outside Washington, DC. Greenbelt Park is a pleasant park and a nice place to camp, it is especialy a great place to be when visiting Washington.The park is close to the Metro and a short trasin ride into DC.We and a few friends like about 15,000 others were there to protest the genocide in Darfur.
In addition to hiking on the trail in the park we went to the nearby Petuxant Wildlife Visitors Center to walk on their trail. We didn't see any wildlife but it was a great place to hike.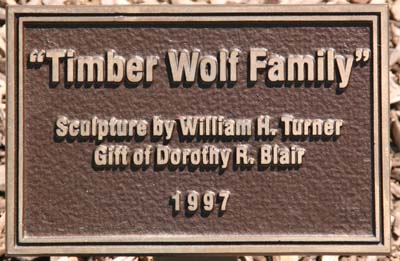 William H. Turner has a studio on the Eastern Shore of Virginia in Onley, on Route 13 south. Debby and I visited the foundry many years ago and were lucky enough to be present during a pouring. Turner used to be a dentist but in the 80's he followed his dream and became a very successful wildlife sculpture. His son David is also a sclupture but William H. junior is a dentist who's office is in the same building as the foundry.
From there we returned to Mahlon Dickerson Recreation Area in Morris County NJ to camp while visiting the doctor which included a walk in Van Cortlandt Park in the Bronx.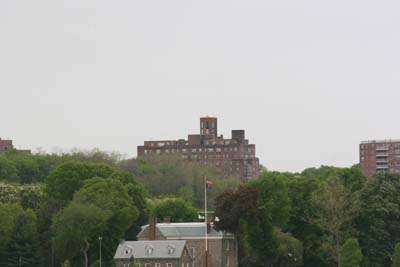 We think the building beyond the trees is Amalgemated Building 8 where Debby had our first apartment in the penthouse. We think the penthouses you see are in the middle and 130 Gale Place not ours but it's still our building.Of course the building in the foreground is the Van Cortlandt Mansion and the private cemetary below is the family grave site.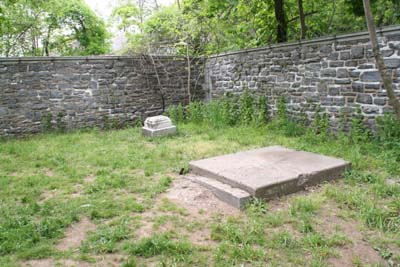 We stopped in Fair Lawn and signed some papers in order to sell our house. The closing was held on Friday June 16th while we were in Skagway, Alaska. During our visit to New Jersey we also drove down to Atlantic City where we left our trailer for a weekend and attended a wedding in Beach Haven.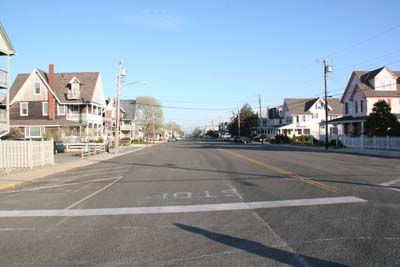 We walked the streets for our morning walk.The police have a great sense of humor. I just loved the signs.