On May 17, 2006 we finally headed West to Chicago where we made a right turn and went North to visit Michael, Jennie and the kids for a few days. While there we saw Michael's latest timber framing project. You can read what the Wisconsin Journal wrote about this two million dollar project by clicking here, Of course not all of it is Michael's he just made the frame.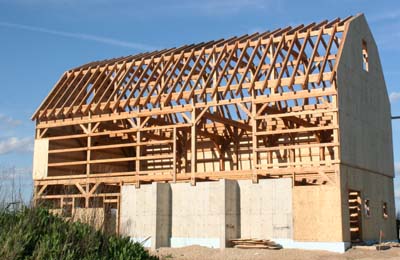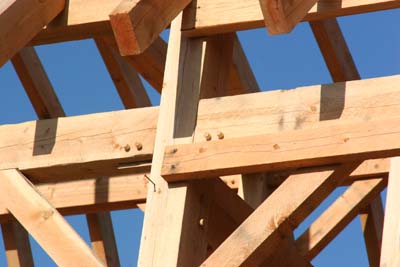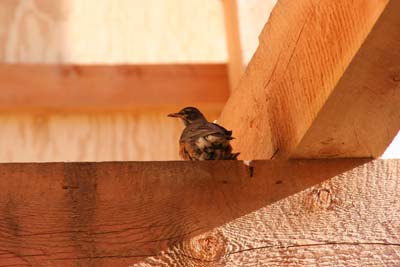 Look ma no nails.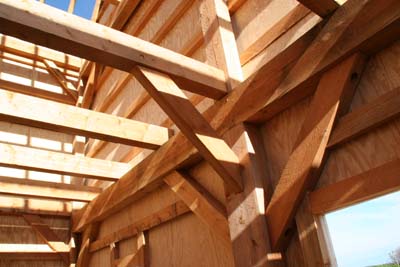 We also went to the Madison farmers market the best in the country and spent a few pleasant days with the Nuese Yakers.
We continued North West from Deforest through the twin cities of St. Paul and Minneapolis to Fargo, North Dakota. Fargo the childhood home of Roger Maris a well know visitor to our hometown, The Bronx, New York, N.Y..
We walked the river trail along the Red River of the North.
As you can see the waters have recently been at flood stage and are currently receding. Several years ago during floods many of the foot bridges where washed out. Now they just take them out and put them on the side of the path until the river recedes.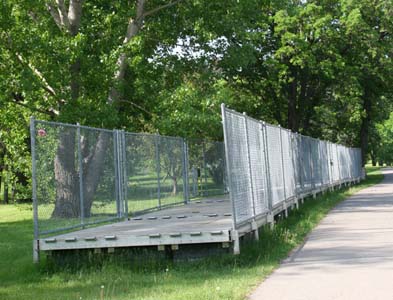 Whenever I come across ceramic statues I can't help taking their pictures. You may remember that New York had apples; Chicago had furniture; Billings, Montana, mustangs; Bermuda had pigs and Salt Lake City, Utah had bison although they were painted diferently then these.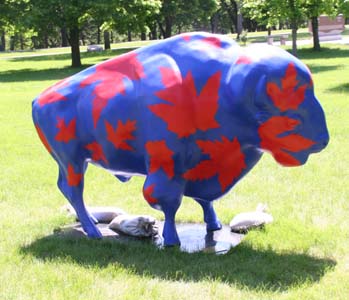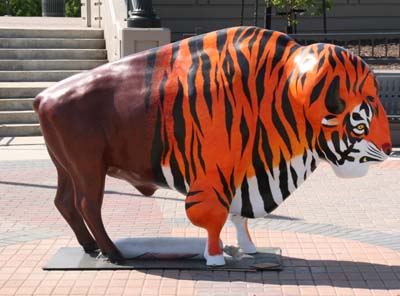 After a few days in Fargo we again made a right turn and headed north for Winnipeg, Canada.