On our way out of Edmonton we stopped and visited a demonstration forest.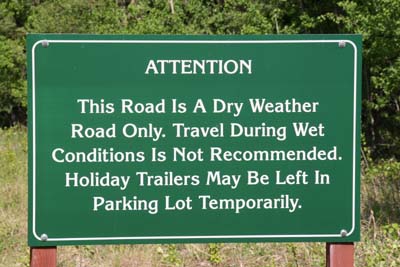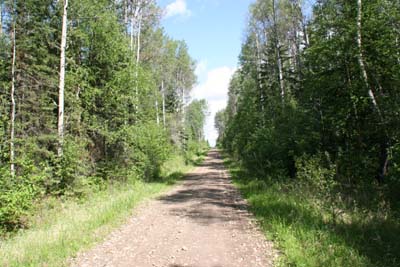 Three days later we reached Dawson Creek and "Mile 0" of the Alascan Highway.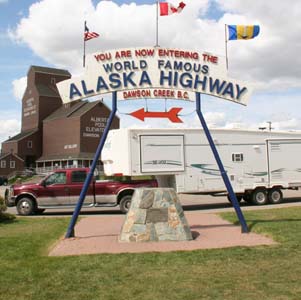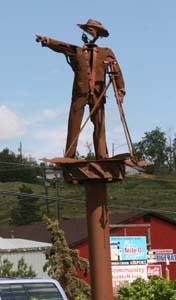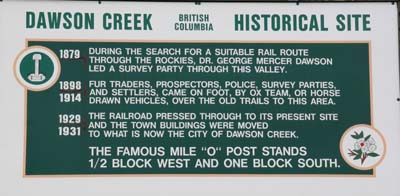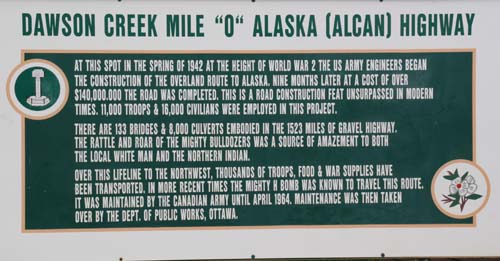 We remained in Dawson creek for two day reexamining "The Milepost", socializing with fellow travelers, doing a little grocery shopping, walking the creek bicycle trail and generally re planning our trip. We even visited a Co-op supermarket but it wasn't a nostalgic visit as nothing reminded us of the Co-op supermarket that we had frequented as children and young adults. Dawson Creek is a quaint rural Canadian town which serves as the trail head for the Alcan and the annual northern pilgrimage. Silhouettes on the lampposts commemorate their history and current economics of farming, oil, trucking, as well as hunting and fishing.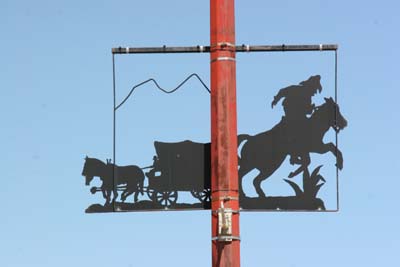 Next to the campground was a nice pioneer village which was hosting an antique car exhibit when we were there.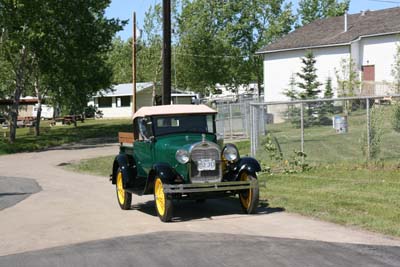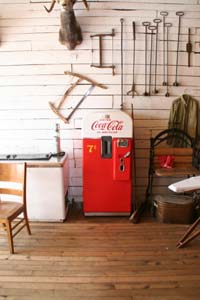 Gnarled trees seem common in the north country and have created something of a cottage industry with artisans making bowls and stuff.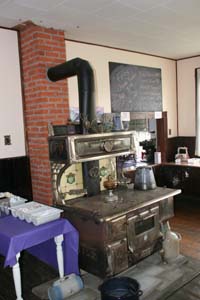 The "Mile 0" Diner is still functioning but the menu has changed.