We left Twentin Noosa for Brisbane 244km 147mi the next morning but first we drove to a very pretty beach town and the Noosa National Park getting lost along the way.
We found a place to park in town and walked about a mile and a half to the National Park and a mile into the park looking for Koalas in the wild.
We didn't see any so we returned to the van. In order to get back to that main highway we had to drive through a series of gorgeous beach resorts. I could easily spend a few months in any of these towns. Once back on the main road, Australia Highway 1 we continued heading South until we got to the Australian Zoo, home to the late Steve Irwin and his family.
In the zoo we saw koalas, crocodiles, southern hemisphere birds and of course kangaroos as well as a crocodile and bird show. The Kangaroos were in a large pen where people walked among them fed and petted them.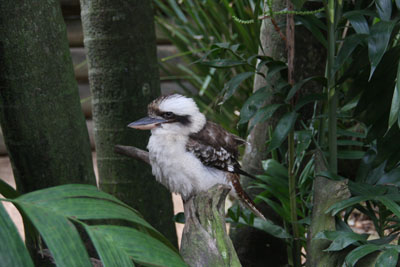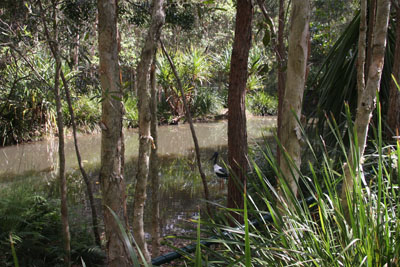 The porcupine type animal is an Echidna and the kangaroos are in a rest area where the guests aren't allowed to pet or disturb them.
When we left the zoo we went to Brisbane the capital of Queensland and the beginning of divided highways and traffic. We spent two nights in Brisbane. We didn't do much on the day of arrival although I did try unsuccessfully to find a shule. On the following day Debby and I along with Marci and Steve took the bus to downtown Brisbane.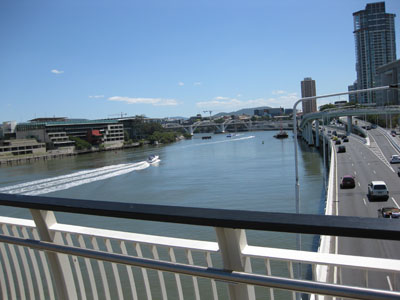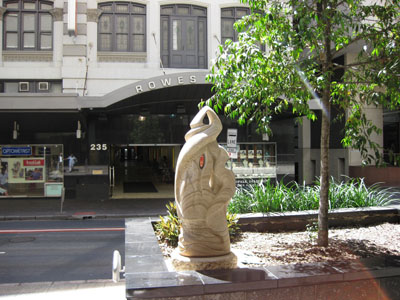 We walked through the busy market street and took a three hour City Cat ferry ride all for the $5.70 bus ride. The natural gas buses ride in a special roadway where only buses are allowed almost like a train. Towards the end of the day we got separated from our friends and Debby and I ended up at the casino restaurant for a lovely meal. I had grilled salmon and Debby a thai salad with chicken and cashews.