From Sydney we flew to Christchurch, New Zealand.and lost two hours. After checking into our room Debby and I went for a walk. We passed some art work and found a really nice park and were very impressed with what we saw of New Zealand.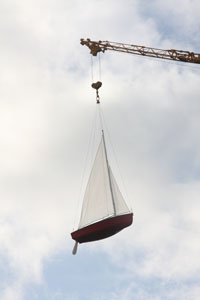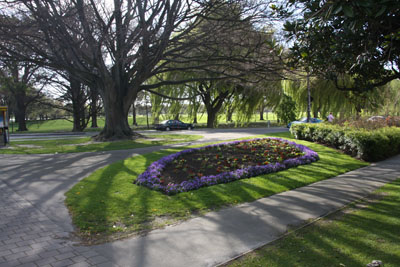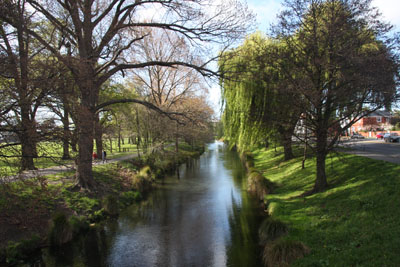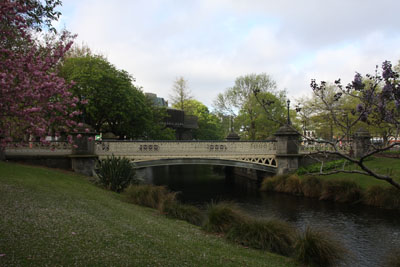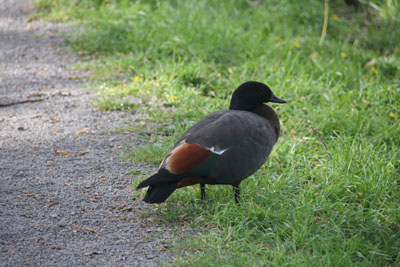 Most houses seemed small but were well maintained on also small quiet streets with very green grass the whole place felt almost park like. That night we had our welcome dinner and after breakfast the following morning the bus picked us up and we went sight seeing. After a brief tour of town, a very brief tour, we went to the Antarctic Visitor Center. Christchurch is the staging area for U.S. scientific research teams for the Antartic.The visitor center is located at that facility which is a joint effort by the US and New Zealand. After a brief intro to the center we put on jackets and entered a snow room and were supposedly exposed to a Summer day in Antarctic for about 15 minutes. Somehow I doubt it because as cold as it was it wasn't really that cold.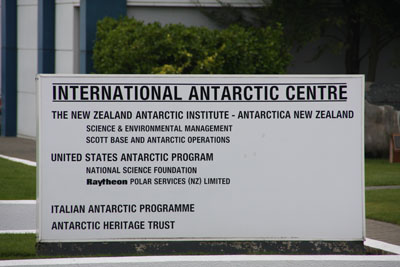 Following that we saw some blue penguins swimming in a glass enclosed cage and we all went for a Hagglund ride. The hagglund is the vehicle the scientist use to get around in Antarctic. I was lucky enough to sit with the driver and had a swell time including our dip in the pond.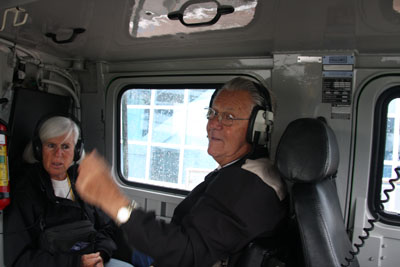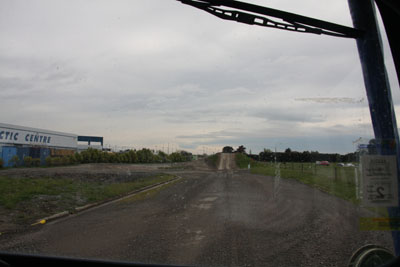 By the way it wasn't raining when we rode the Hagglund but there are sprinklers all over the coarse to make it similar (without the cold) to the Antarctic
We saw a brief movie about Antarctic and went to the parking lot where the company who we were renting our vans from came with some vans for our orientation. After our orientation we went to Merna Lowe a restored homestead for tea lunch
followed by a visit to the botanical gardens and museum.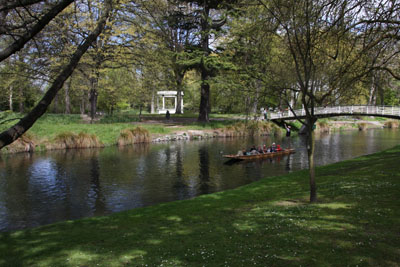 After touring the museum we walked back to the hotel and saw some more of Christchurch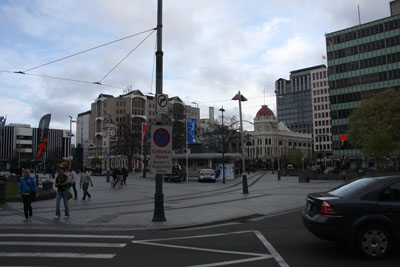 At the hotel we signed some papers from the RV rental company after which Debby and I took another walk through town. This time we discovered a Tribute to Firefighters and Memorial to 9/11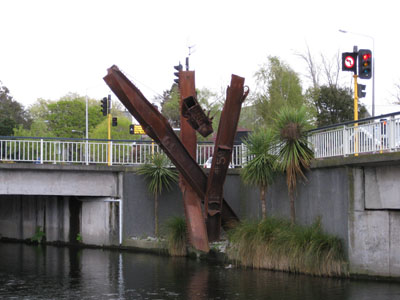 that night we went for dinner in a very good inexpensive Thai restaurant with a few of our trip companions. The next day we checked out of the hotel, picked up our camper vans and continued our tour.