From Dunedin we drove to Te Anau 290km 175mi the jumping off place to visit Milford Sound and Fiordland National Park. On our way we drove over the Whitestone River Bridge and through the towns of Clinton and Gore. We even had time to take a side trip to the Nugett Lighthouse for a spectacular view of the coast and its sea lion inhabitants.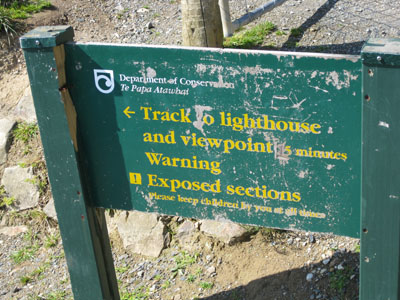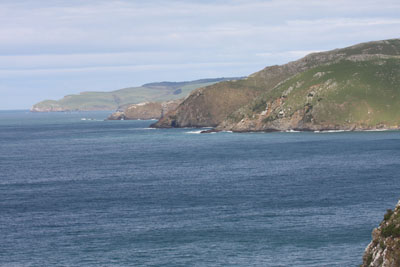 On our arrival in Te Anau we saw a brief film in the visitors center of the Fiordlands National Park. New Zealander's are really serious about conservation and the environment. As the picture below demonstrates they are diligent in their efforts to minimize the impact of visitors to the park.
Later after settling into the caravan park we went to the movie theatre to see a commercial film about the fiords. That film was a masterpiece of aerial photography with just pictures and music. The next morning we boarded a bus for the 120 kilometer ride into the mountains for a boat ride and visit to an underwater observation platform in the Milford Sound.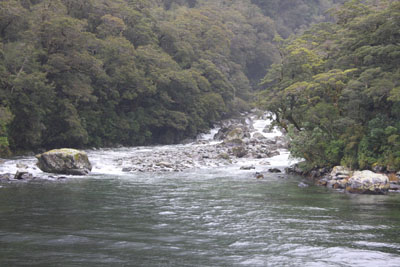 When we got to the mouth of the fiord the clouds cleared and the sun peaked out for a short while.
The underwater observatory is anchored not attached to the side of the fiord and is actually afloat. The glass which keeps the water out is thick but but perfectly clear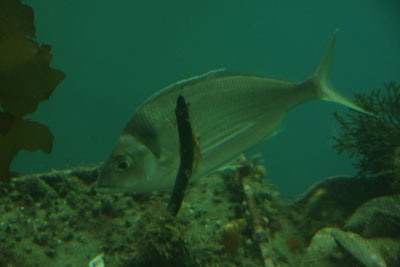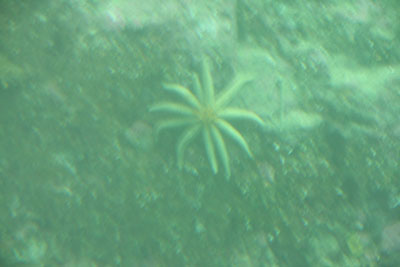 The bus driver was in a hurry to catch the boat when we crossed the mountains so we didn't stop but on our trip back to Te Anau we stopped at several viewing areas.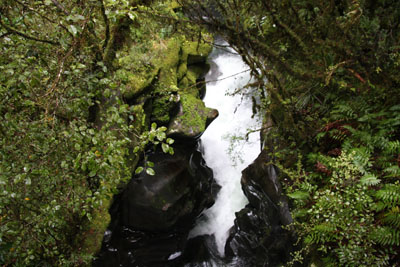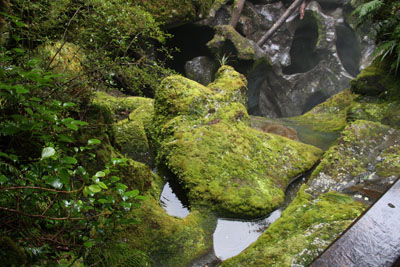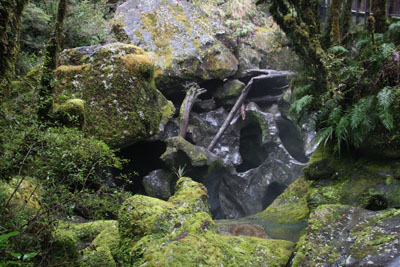 We also had an opportunity to see a Kea (the bus drivers feed them so they show up for the tourists) it's a colorful bird but not very cooperative.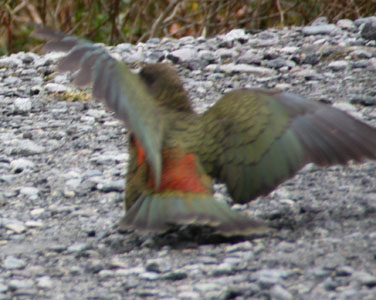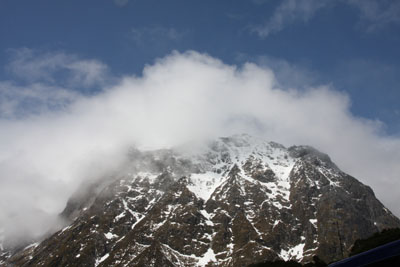 By the time we returned to Te Annul the rain stopped and the sun came out so . Debby and I walked about 2 miles and visited a wildlife center with some of New Zealand's threatened bird species. Many of New Zealand birds are endangered because of introduced predators. Since there were no predators on the island and lots of food many birds evolved and became flightless. When mammals were introduced the birds couldn't fly ,to escape these predators and some became extinct while others like the kiwi are endangered with shrinking habitats.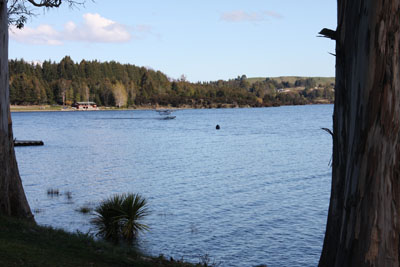 After our walk we returned to the caravan park and settled in for the night.