Paihia to Auckland 164m 154mi
The next day we got out early with special instructions to stop at the Hundterwasser Toilets no other explanation given. On the way we met up with Marci and Steve and continued the day with them.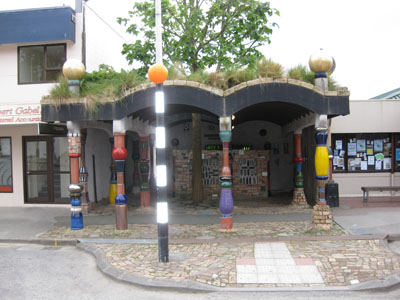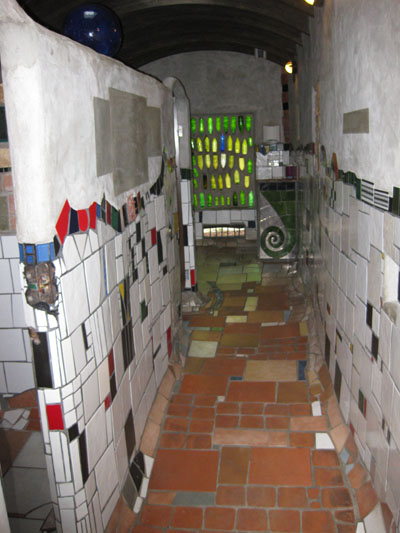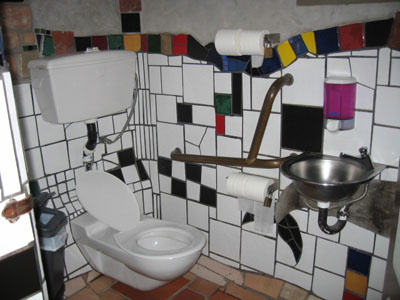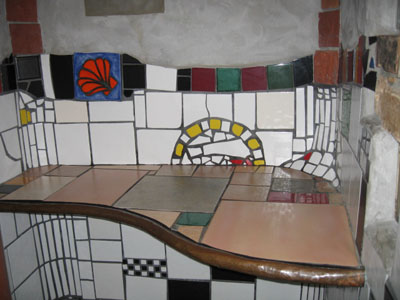 Hundertwasser's Loo was designed by Austrian eco architect, Fredensreich Hundertwasser. From the toilets which are self explanatory (if you build it they will come- great tourist attraction) we stopped at the Whangarei Falls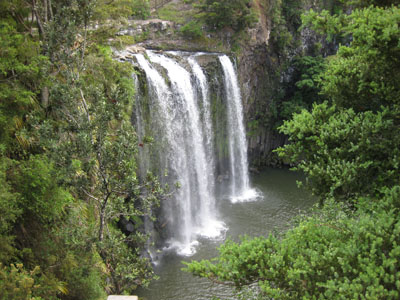 then for breakfast at the German Cafe before going to the United Lot in Auckland to turn in our vans and take the bus to our hotel the Sky City. The day was still young so we took a walk in the Auckland where we discovered the old Jewish Cemetery
and then went down to the harbor for a seafood dinner.The next day we got picked up by bus and taken on a tour of the city which included The Auckland Museum, the maritime museum, a sailboat ride and boxed lunch,the arctic encounter underwater world and and Mt Eden (Not the station in the Bronx) but a hill where you can see both the Tasmanian Sea and South Pacific and a plaque which shows distance to the whole world.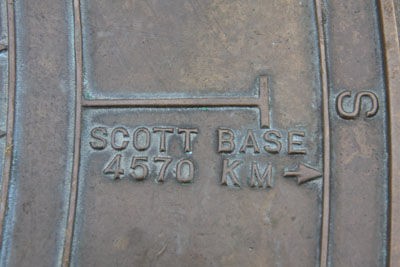 The museum had a section on the Holocaust with testimony by survivors that settled in New Zealand. none the less I find the following quote by a Rabbi with a distinguished family history descended from the Bal Shem Tov, born in Europe but who became a US citizen , Marched with Martin Luther King in Selma, spoke at King's funeral and opposed the Vietnam War compelling.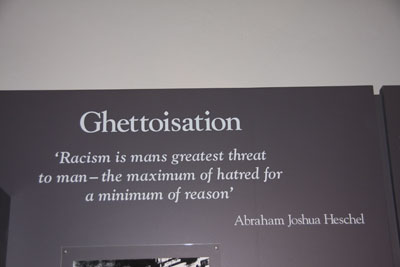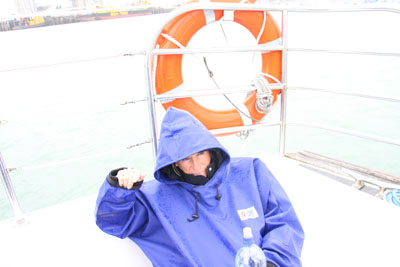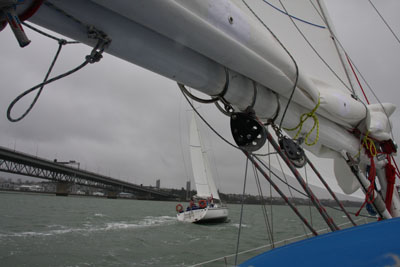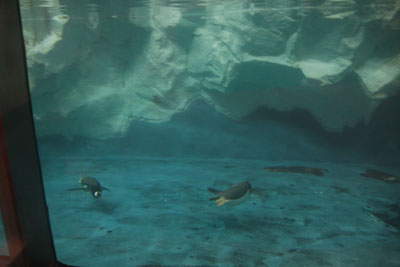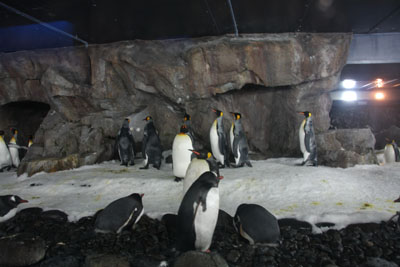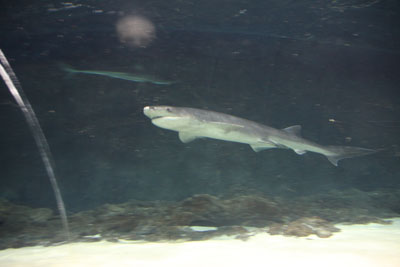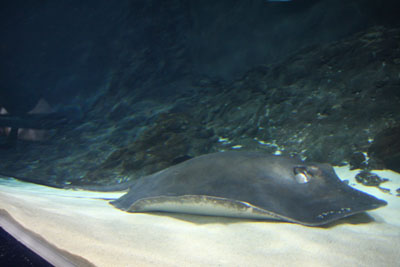 That night we had our farewell dinner buffet and the next day the bus picked us up took us to the airport and we returned to the United States.