Napier to Lake Taupo 141km 85mi
The next morning visited a sheepskin factory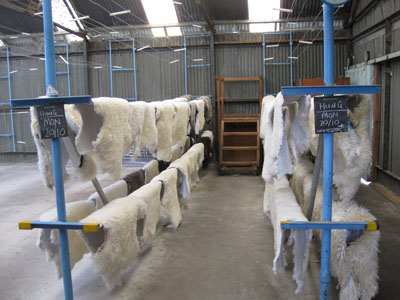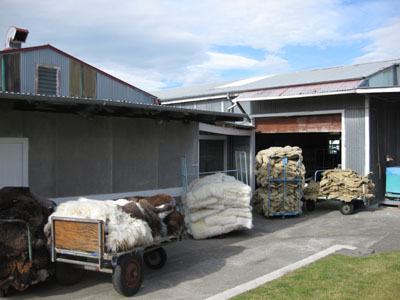 and then we climbed some very awe inspiring mountains which were very steep windy and yes not a little scary from Napier to Lake Taupo 141km 85mi. On our way we stopped and took pictures of a very pretty waterfall.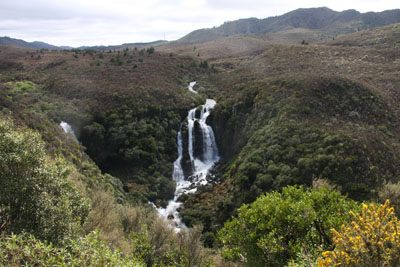 We also drove down those mountains without meaningful guardrails.
Upon our arrival at Lake Taupo we checked into the campground and went to view the Natural falls cutting their way through the rocks as well as a honey farm, the Craters of the Moon Geothermal area and the Volcano Center. Lake Taupo is in an active volcanic Caldera which manifests itself with geysers and steam holes at Craters of the Moon. We looked at the falls and visited both the honey farm and volcanic center before going to Woolworth's for groceries. Woolworth's in New Zealand and Australia is not the "five and dime" but a regular grocery store .returning the campground.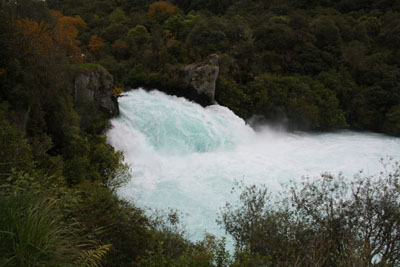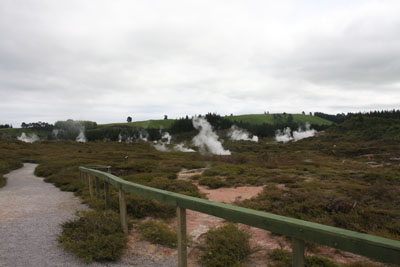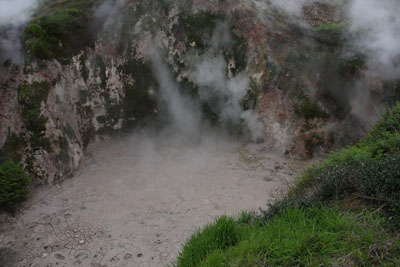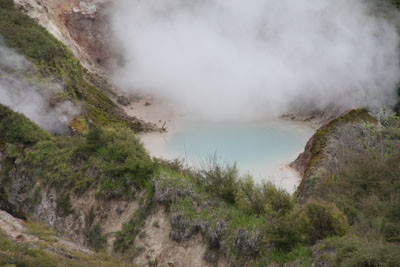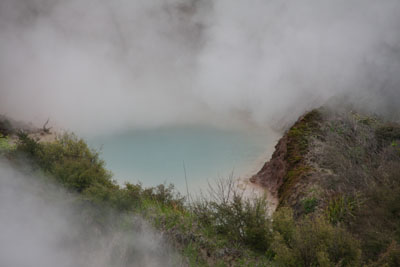 From Lake Taupo we drove to the the Huka Falls Dam to watch them let the water out a touristy gimmick. The stream went from a quiet stream to a roaring wall of water.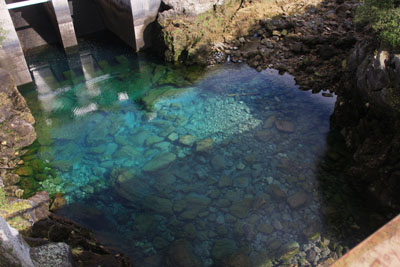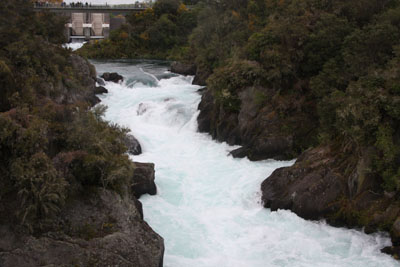 We followed this by a boat ride from the Huka Falls to the Lake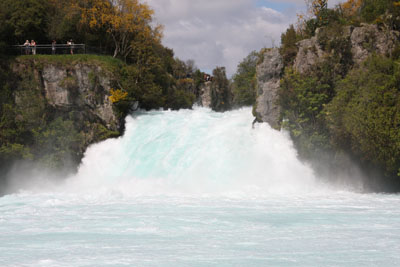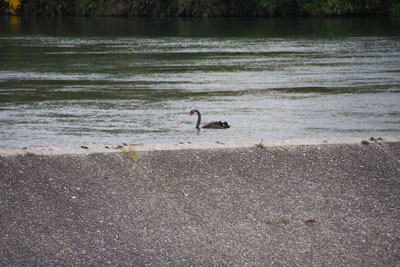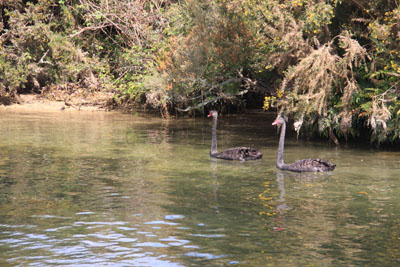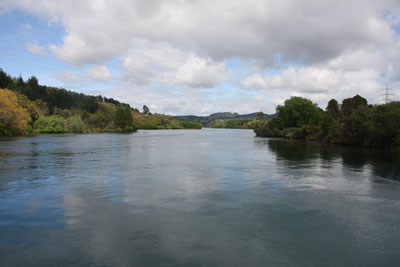 The lake had many black swans which have become a favorite of mine after reading Nicolas Taleb's book called "The Black Swan" all about unforeseen financial events that comes as a surprise to everybody.