Lake Taupo to Rotorua 81 km 49mi
The next morning we headed for Rotorua but stopped at Wai-o- Tapu Thermal Wonderland. This is the most colorful geothermal area in New Zealand and much more impressive then the Craters of the Moon.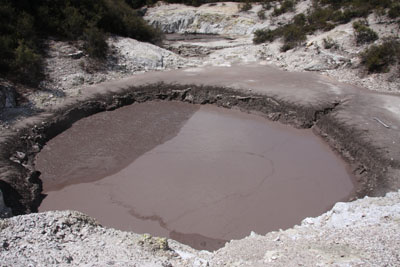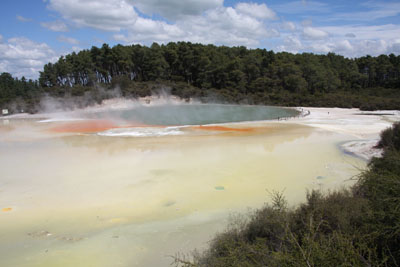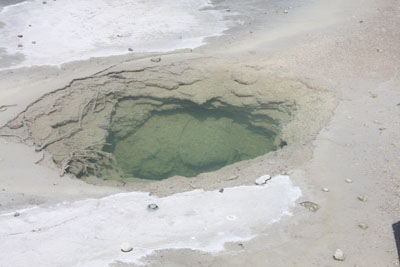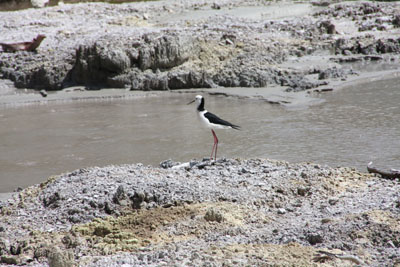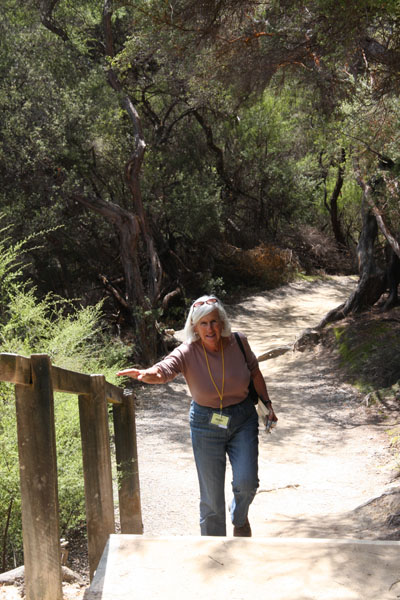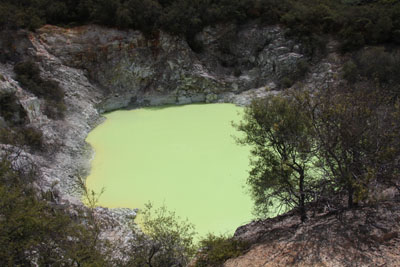 from there we continued to .to Rotorua 81KM 49mi. Once in Rotorua we visited the campground hot tub and went out for dinner. The next morning we were picked up by bus and taken to the Aerodrome farm show with its sheep shearing and dog herding and cow milking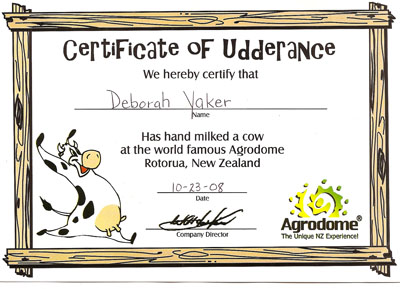 After the farm we re boarded the bus for a tour of Rotorua culminating at Te Papa a Maori Cultural Center. An interesting guide took us around to the thermal area explaining some of new Zealand's history and Maori Culture.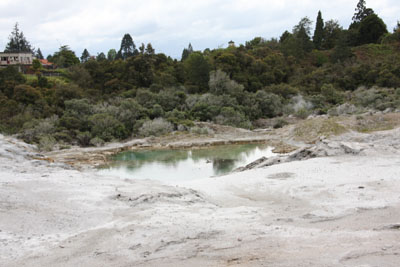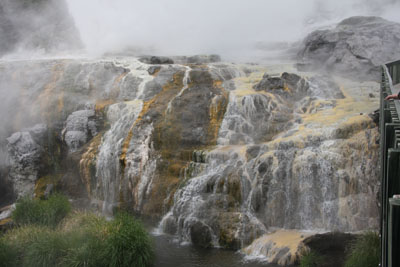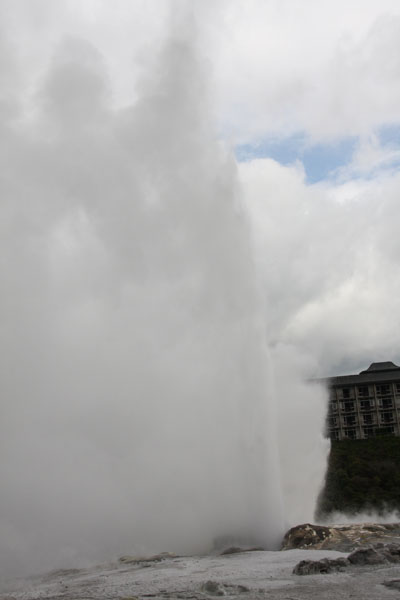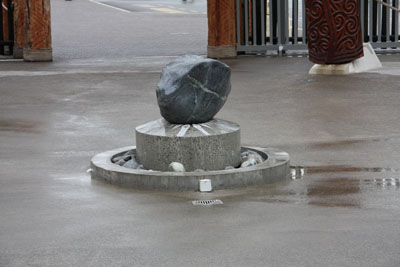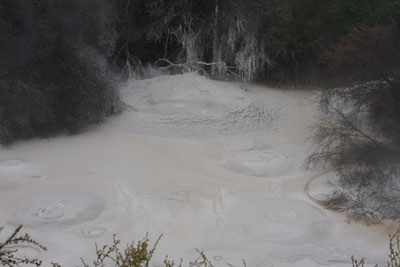 We also saw the weaving and wood carving schools and in the rain we visited a colorful modern visual musical version of the Maori legend that explained the area before walking back to the campground. Everybody else took the bus but we were lucky it wasn't far and the rain stopped long enough for us to return.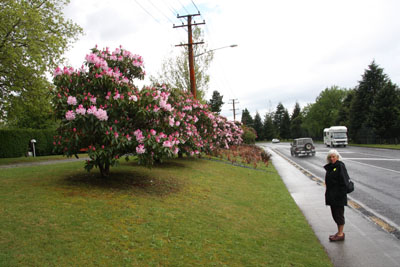 That night we took a bus to a Maori cultural village for dinner and a show the best part of which was the very smart and entertaining bus ride. On the way out the Maori driver greeted people in 56 languages and on the return he sang songs or led us in song from a variety of countries. At the village we were entertained by a reenactment of Maori British history in addition to a enjoyable buffet meal which included "Maori traditional" foods of sweet potatoes, chicken lamb, cranberry sauce, stuffing salad, rice and cole slaw followed by sweet pudding which resembled honey cake and something called pavlova which sounds Russian to me..In case I haven't mentioned it the only mammal on new Zealand when the british arrived were the Maori, a few species of bat and probably some rats. the Maori are a Polynesian people that migrated from Tahiti and probably ate the same things the Tahitians ate