The next day we traveled from Rotorua to Waitomo 163km 98mi on the way Debby and I stopped along the river and walked on the river tracks for about 3 miles although we later found that the path extended for several miles and was new with parts of it still under construction. We also saw more black swans on our walk.
We also stopped along with our traveling companions for a brief 20 minute walk to see an ancient Kouri tree which was estimated to have started life somewhere between 1750 and 1850 years ago . The tree is now about 13ft in circumference and 125 ft high.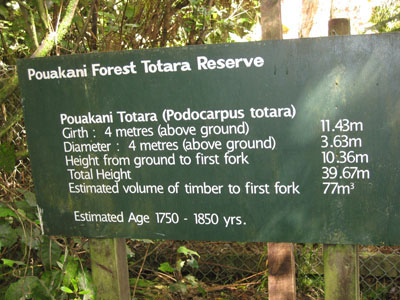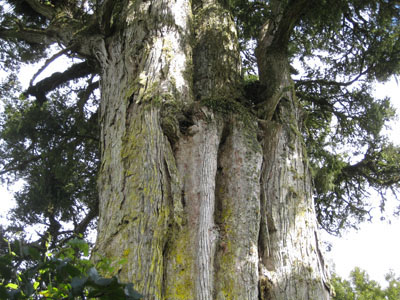 When we reached our destination we stopped at the angora wool shop for a a photo op and angora shearing demonstration.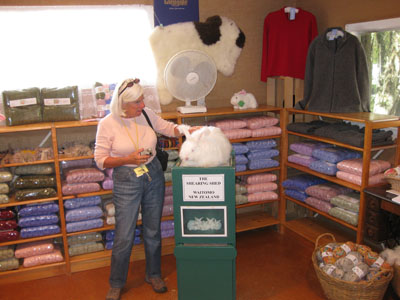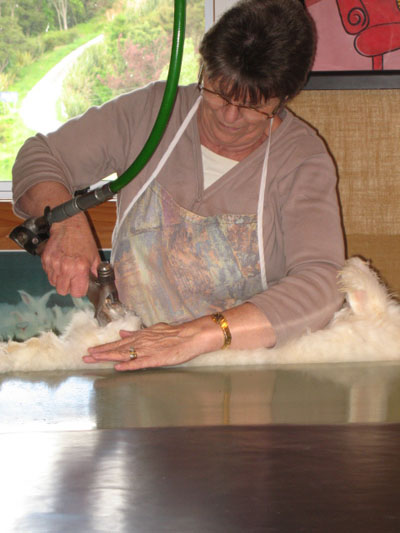 Later that afternoon we went on a very interesting cave tour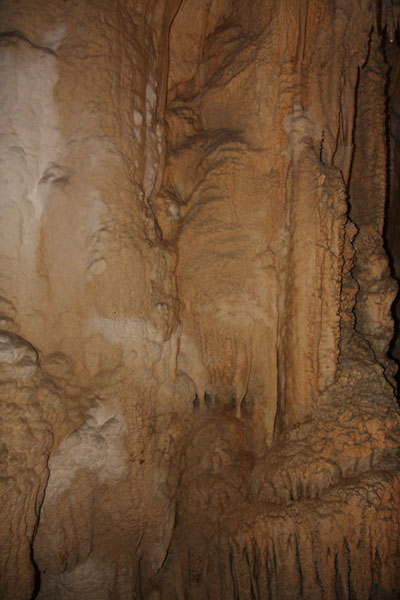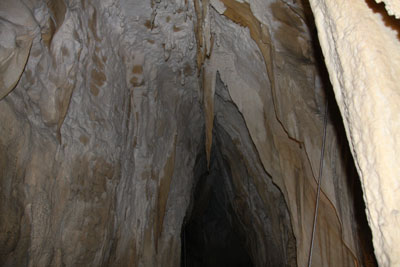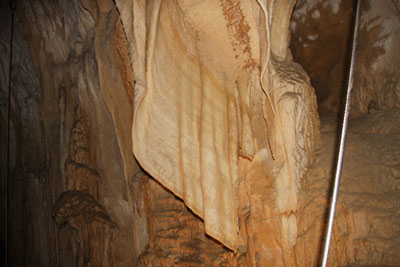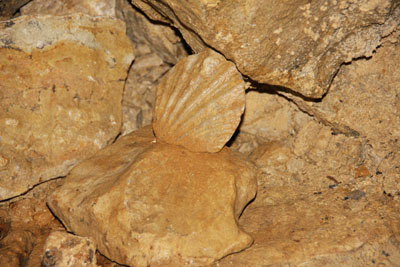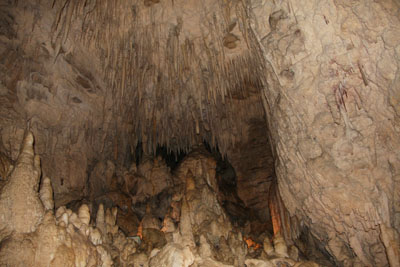 and that evening in the dark without lights we went for a Bush Walk to see the glow worms which Debby described as looking down on a city all lit up by Christmas lights. Glow worms which we also saw in the cave glow green in order to attract flying insects like sand flies and mosquito's. We were both sorry we had not had the opportunity to take the Bush Walk in daylight because what we saw of it in the dark looked very pretty and inviting as we walked above the river on wooden balconies and entered small cave like rooms to view the worms as the river raced beneath us both on the wooden walks and under the forest canopy. Upon our return to the campground we noticed that the adjoining cafe HUHU was still open so Debby, I Marci and Steve went for coffee and desert.
The next day we drove through Auckland from Waitomo to Waiwera 236km 142mi and camped at the Orewa Beach Holiday Park. Debby and I walked on the beach for about a mile and three quarters before returning. After an afternoon snack we tried walking to the beach front shopping area but only managed a 1/2 mile before the rain chased us back.