With blue sky's and the sun shining over the lake and mountains we left Te Anau for Queenstown 173km 104mi. The trip was essentially uneventful unless you consider the pastoral scenes we drove through with sheep. elk and deer farms all with incredible green pastures. We missed seeing the Steam Train the Kingston Flyer by a few minutes but stopped for pictures at the Devils Staircase lookout on Lake Wakatipu.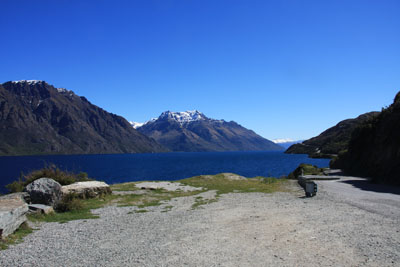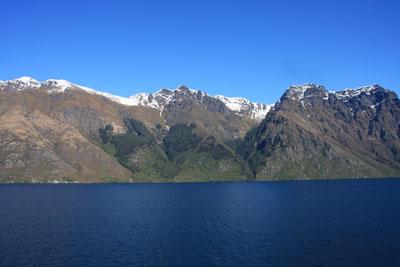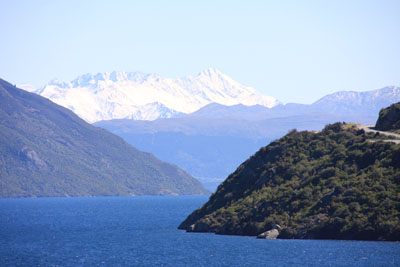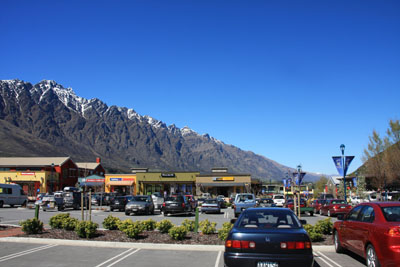 When we arrived at the outskirts of Queenstown we went to the supermarket before going to the campground in Queenstown. After a brief walk in Queenstown we met our tour group for a gondola ride to the top of one of the peaks. At the top we went further up on a chair lift and down on a louge followed by a very good dinner buffet.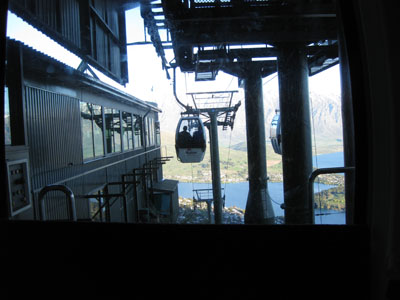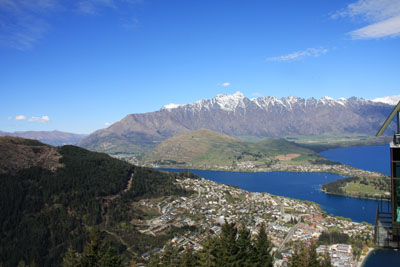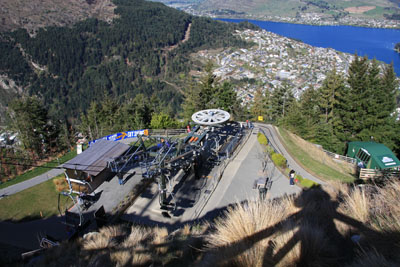 The next morning we walked to the dock at about 9 A. M for a 10 o'clock ride to Walter's Peak on the TSS Earnshaw. The TSS stands for Twin Screw Steamship and the Earnshaw which was built in 1912 still burns coal. The ship was built in Dunedin by the railroad company. It was disassembled and transported to Kingston where it was reassembled and put into the lake where it has been ever since. In the beginning it transported passengers, sheep and supplies to the many communities around the lake that didn't have road access. As communities acquired road access the Earnshaw and it's sister ships began carrying less and less as a result all the other steamships were sold as scrap and only the Earnshaw was left. The Earnshaw would have followed it's sisters but was bought by Fiordland Travel Ltd which also owns Walter's Peak a working farm both used as a tourist attracrtion.the ride to Walter's Peak took about an hour.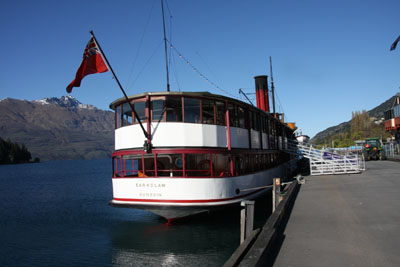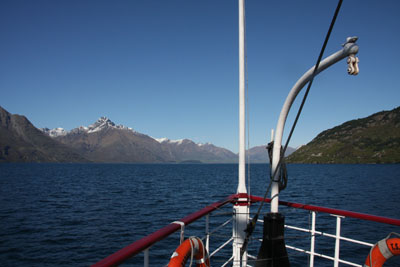 When we arrived we were treated to sheep feeding, a sheep dog herding demonstration and sheep shearing before going for a barbecue lunch. The dog was well trained and herded the sheep by staring them down without a sound. The meal wasn't bad and then we returned to Queenstown on the Earnshaw.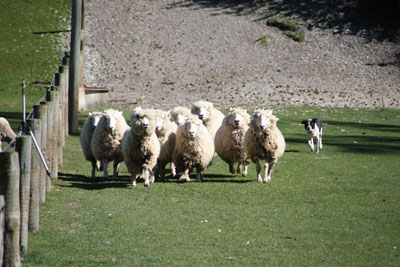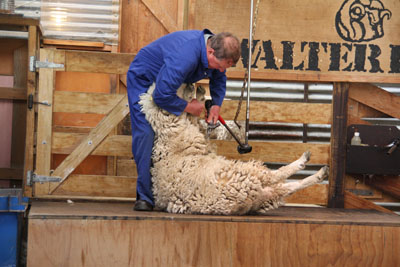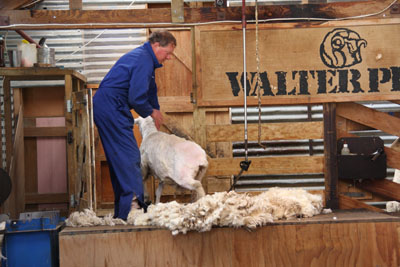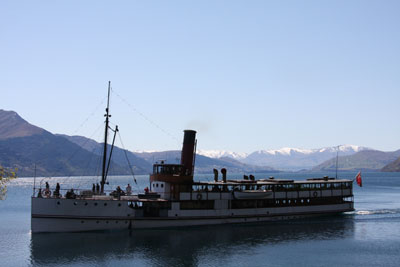 Debby went in to visit the local school upon our return and then we walked around town and the lakefront, went into several shops but couldn't find anything to buy and came back to the campground for a few hours. We didn't eat dinner but went to Patagonia chocolates for dessert, free wifi and a tee shirt that reads"save the planet it's the only one with chocolate"