We left South West Rocks for Karuah 283km 170mi feeling confident that our battery problems were over. We drove past some very pretty farms and took the scenic route getting lost for about30 kilometers before resuming the main road. On an other occasions we took the scenic route instead of the main road and drove through some very pretty and inviting seaside beach communities. For some reason I didn't understand they are known as the great lakes. They seem to have a large inland presence and form a number of inland lakes even though they open on the ocean. In one community we found a place to walk and strolled through the park and main street. We even stopped at the bakery for some bread and muffins for dinner.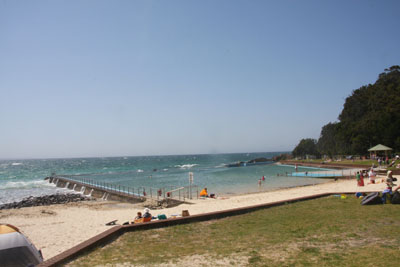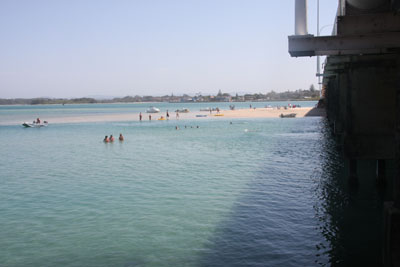 We just continued driving although at one spot I stopped for a kodak moment and took a picture.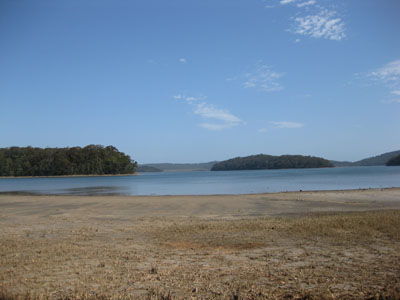 When we got to Keruah we walked on the jetty and photographed the lorikeets. we may have missed them at the first park but this time we watched the residents of our campground feed them and cockatoos.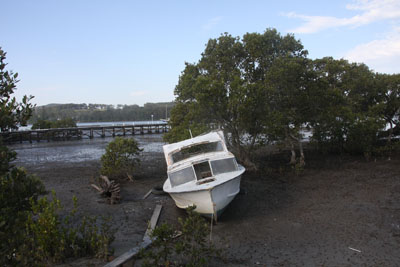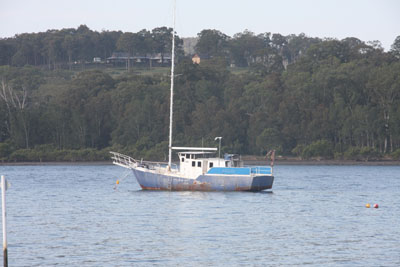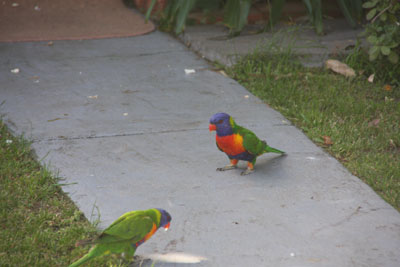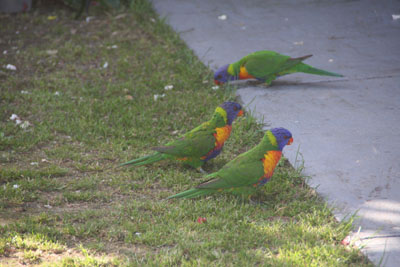 We left Kara after flushing our toilet cassette and emptying the gray water tank and drove directly to the Maui rental place in Sydney 202 km 122mi. Upon arrival we turned in our vans. I made out and signed an accident report and we waited for the bus. One of our party arrived just before the bus as an accident had closed the tunnel we had all driven through. they were diverted through down town but found their way to the rental place. Not sure we could have done that. The bus took us to the Grace Hotel which had originally been built as a department store and then served as General douglas MacArthur's command post during the Second World war.It was a really nice hotel. Debby and I went to the Apple Store for some free wifi and adjustments for my computer, walked to the park and then to Darling Harbor. At the harbor we met an expat from Boston with two kids and had an interesting conversation. That evening we went back to the harbor and had a nice sea food dinner at a place called Nick's. Debby wasn't too happy with her choice but my tuna was rare and maybe the best piece of tuna I have ever had, The next day the bus picked us up and took us on a tour of Sydney followed by a boat ride with buffet lunch through the harbor.Of course on our tour when the bus stopped for a pit stop and coffee break we met some Israeli's who were living in Sydney and had a nice conversation.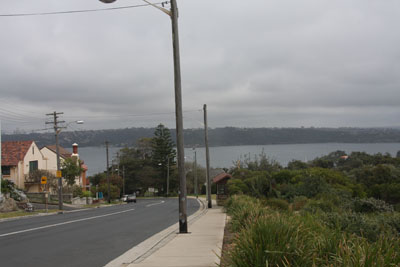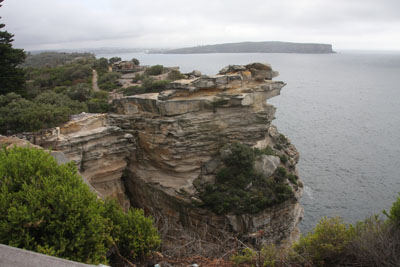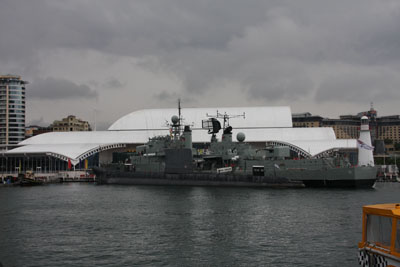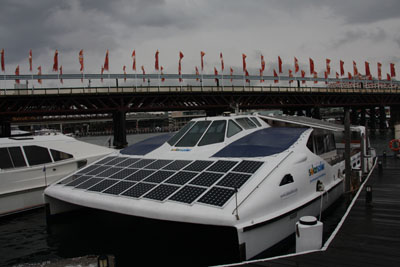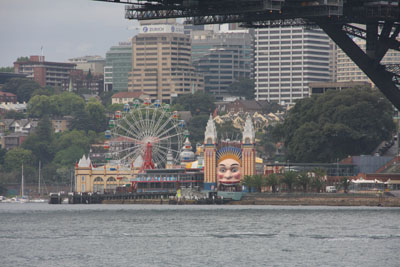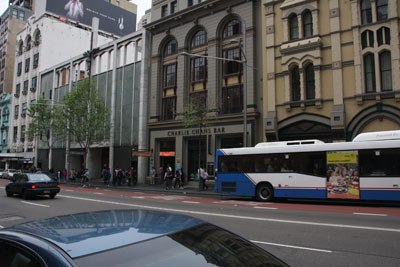 Those of you who think you recognize the amusment park you probably do as it is modeled after Coney Islands Luna Park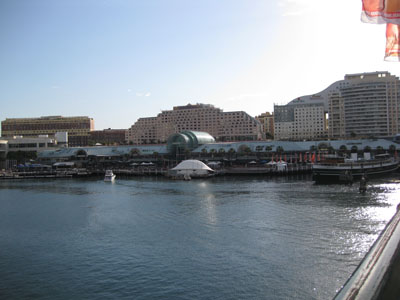 Unfortunately the all day gray sky opened up while we were on the boat. Although the food was very good the scenery suffered from an overcast rainy harbor. when we disembarked to boat we went on a tour of the famous Sydney Opera house. Which was so far ahead of its time that the architect was forced to resign before the project was complete and was discredited for many years before he recently got his recognition and credit. The next day several of our tour companions went on a bridge climb and walk to the top of the famous Sydney Harbor bridge we elected to go by ourselves to the Sydney Holocaust Museum. That was after security came to our room to un jam the safe which I had jammed with my computer and couldn't open. After security opened the safe I carried the computer with me all day. The museum was quite small but thorough. Two of the docents were survivors of of the Warsaw Ghetto and the other of several camps. It was interesting hearing from them and talking to them. In addition there was a children's room honoring all those children who never reached adulthood and a room of remembrance. Unlike the holocaust Museum in Washington DC this one had books so that one could recite Yiskor if one wanted. I was a little disappointed as the museum was also supposed to house the story of Australia's Jewish Community but this part was under repair. This was unfortunate as 16 of the original convicts transported to Australia were Jewish and am sure had an interesting story to tell. After the Museum we went to the famous Paddy's market a massive flea market where I bought some tee shirts and a belt .I had wanted to buy some gifts for our kids but there was nothing there. As a result we went back to the harbor near the opera house where I had heard a street musician playing the Dijerdoo and I bought some cd's.
After breakfast the next day the bus picked us and our luggage up and took us to the airport to fly to New Zealand.