Debby and Charlie.com
Although living in our trailer is more acuratly called RVing rather then camping
Our story, begins with camping of a different kind well before we bought the trailer and started our web journal .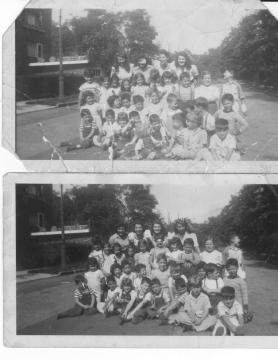 It could be said that Debby and I started camping early.
Admittedly,the camping we did at age 6 in Circle Pines Day Camp in front of the Shule and Joan Zachem's house, at Tibbet's Brook or in Van Cortlandt Park is different from the camping we are doing today. Furthermore, it can also be said that we aren't camping anymore, we are RV'ing or following the RV lifestyle.
We started camping with our boys the summer before Susan was born.
We were in a tent that we borrowed from my brother Eddie. Then we bought a 12X12 umbrella tent that was easy to set up.
We camped in that tent for about 13 years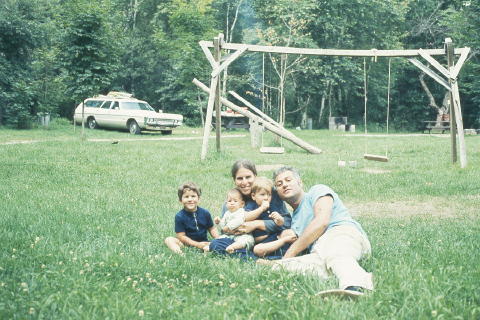 then we bought a pop up. We camped in the pop up for also about 15 years. First with the kids and then by ourselves when the kids were to grown to come with us.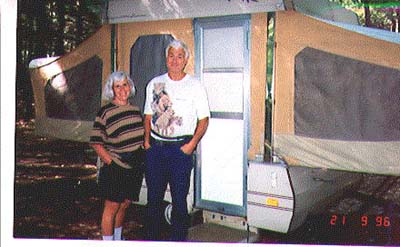 When I retired we decided that we needed indoor plumbing but first we wanted to make sure we were compatible. So we took a 7 week trip through Canada into Michigan, Indiana, Wisconsin to see the Grand Kids and down into Iowa, Nebraska and Kansas to look at fifth wheel trailers.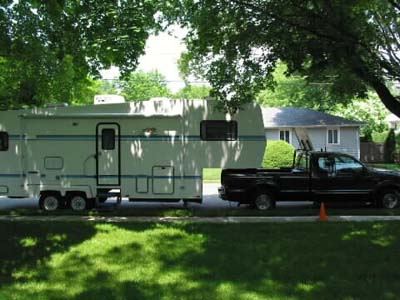 We bought one in Kansas and took delivery September 1999 after Floyd.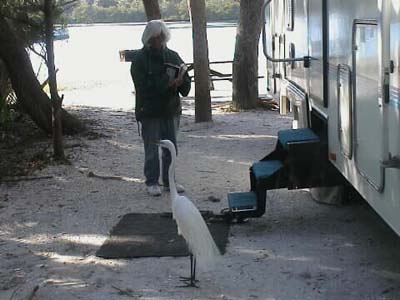 We spent the next 3 winters camping in Florida and then we wanted to go out West. Some friends wanted to keep in touch with our travels so we started this web journal. Our first trip out West is documented in "The Big Trip" entries 1-60. When we returned home we made several shorter trips documented as "The RV Lifestyle". Then during the winter of 2004 - 2005 we went out West again calling this trip "The Second Trip West". Actually it was the third trip West as the "RV Lifestele included a report of a trip through Colorodo to look at land in New Mexico and our return stopping in Wisconsin to visit with our grandchildren
"The Big Trip": entries 1-20 | entries 21-48 | entries 49-60

Links to other Yaker Family sites:
In Loving Memory of Caryn Amy Shalita Yaker, December 19,1968 - November 26, 2005 Please visit her memorial site.

Michael's Woodjoiner Site Michael's Professional Carpenter's Site

A Couple of Artists Rich and Caryn's photography site