When we returned from our move to Texas and visiting Michigan in September we found a new broker for our house and began the process of disposing of our furniture before heading west again. On Thursday September 16th we drove to Hershey, Pennsylvania for the big RV Show. While there are many campgrounds in the area we chose to dry camp in the field provided by the fairgrounds along with about 100 other RVers. We toured the show, met old and some new friends and went to Chocolate Town.

This wasn't our first visit to Hershey. When the kids were little we toured the factory. In fact we were among the last to take the actual factory tour. Insurance concerns caused Hershey to drop the actual factory tour and replace it with a ride through animated displays that display the chocolate process from tree to candy with appropriate samples and a store. Chocolate town also features a trolley tour of old town Hershey as well.

It seem that Milton Hershey the founder of the Hershey Chocolate Company is one of the unsung heroes of America. After a number of failures his eventual success is hard to miss. He and his wife never had children but they founded a school for orphans and underprivileged children which is still functioning. He left his entire fortune as well as his stock to the school which is still the major stockholder in the Hershey Food Company and Hershey Entertainment which owns hotels amusement parks and restaurants in Hershey Pennsylvania.

We left Hershey and drove through south western Pennsylvania, through West Virginia to a very nice rural Ohio campground in Belmont called Barkamp State Park. the park like most parks and campgrounds at this time of the year was relatively empty so we had our choice of sites. Mountain biking is very popular so when we went for a hike we used a rather elaborate biking trail in addition to a shorter hiking trail. Luckily there weren't many bikers around that day. In fact if memory serves me there weren't any. The park also had a very nice lake and interesting collection of old buildings.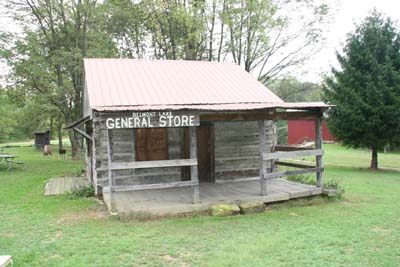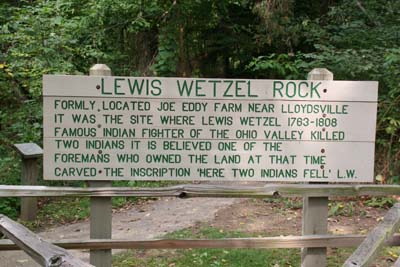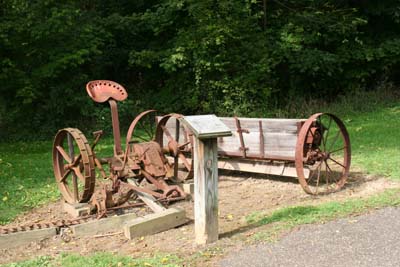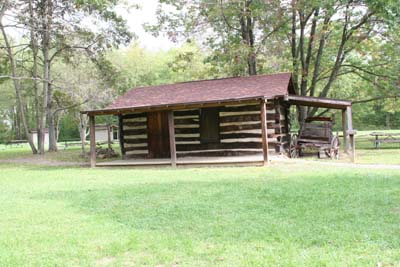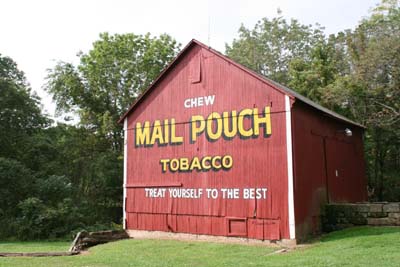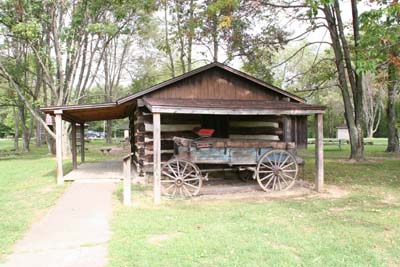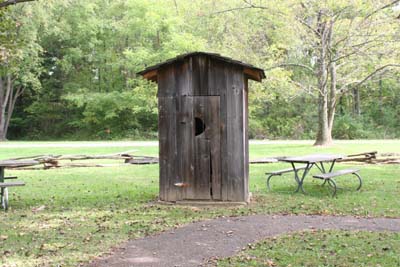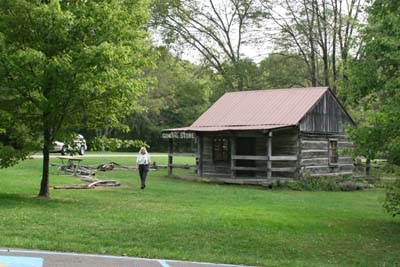 We stayed in Barkamp only one night. Continuing on I 70 we drove through Cincinnati into Kentucky and stopped at General Butler State Park. Kentucky has some nice state parks with lodges, golf courses and picnic areas along with campgrounds. We don't use the golf courses, lodges or picnic areas although we did once eat at Carter Caves State Park but it wasn't very good. We were tempted to do the buffet breakfast but were glad when we got back from our hike to late breakfast as we are both on a perennial diet. It's not that we don't eat out on this diet it's just that we really want great food when we do. We stayed at General Butler for two nights and hiked a rather large mountain which appeared to have once served as a ski area as the crumbling lifts where still there.
From General Butler we drove through Indiana into Southern Illinois and one of the National Geographic 200 best State Parks called Fern Cliff. We camped there several days and walked the trails which wandered up and around the cliffs with their beautiful hanging cliffs.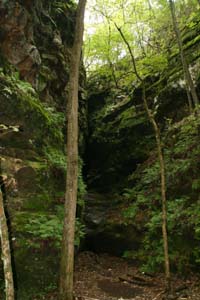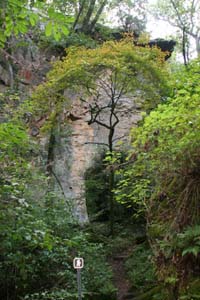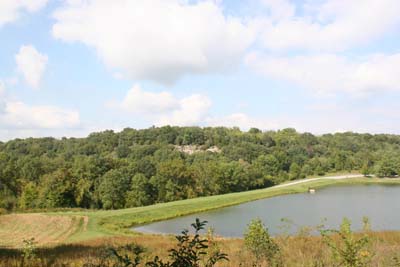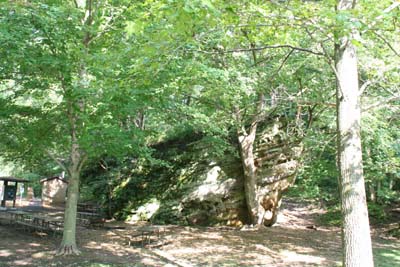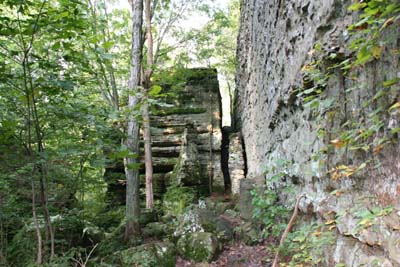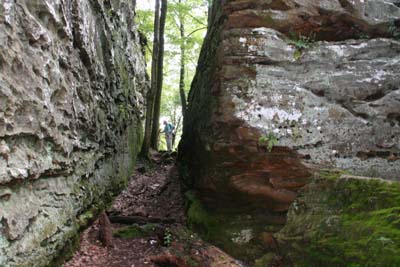 From Fern Cliffs we went a few miles to another one of the best 200 State Parks called Giant City. The Rock composition of giant City is basically the same as Fern Cliff but here over the years the rock erosion has caused the cliffs to erode in such a way that it looks like the streets and alleys of a large city.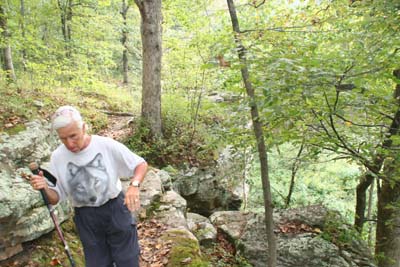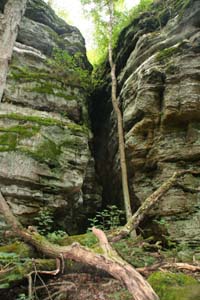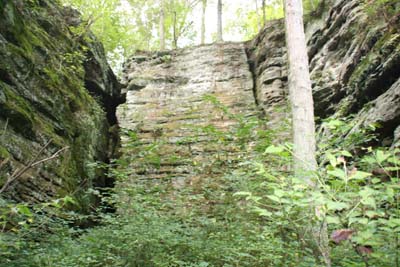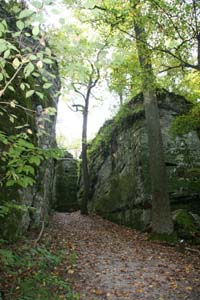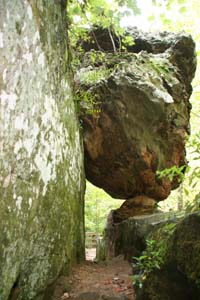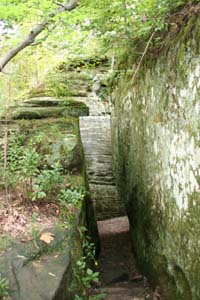 We left Giant City and went to our Escapade Rally in DuQoin. There we socialized with friends, some old some new, went to seminars on RV'ing and generally had a good time.
We left the rally after the programming on Thursday afternoon instead of after the official closing on Friday morning in in order to get a head start as we needed to be at Susan's for Rosh Hashanah which started Monday night and we didn't want to exceed 5 hour driving days. On the first night we stopped in a pleasant Indiana county park. The next night we spent in Zainesville, Ohio just over the which had a very nice bike path which we walked along.They had a statue honoring some famous Ohioans, including Zane Grey (3) and John Glen (4), a river boat and a gorgeous wasp's nest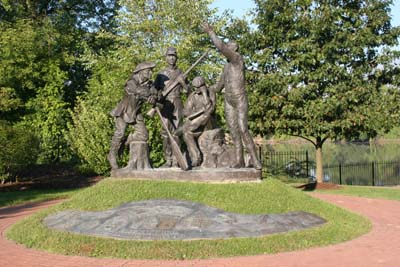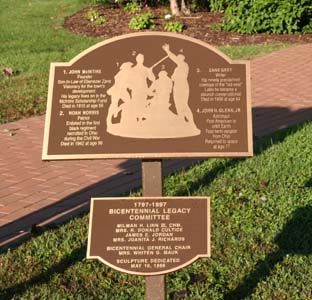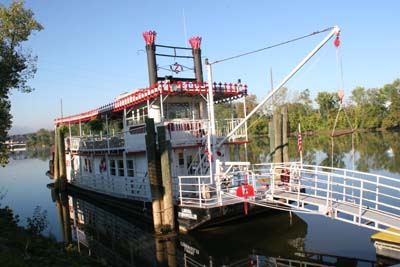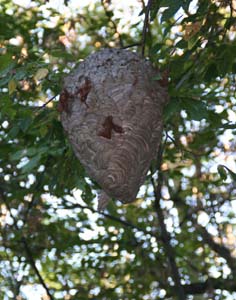 The last night we spent in a another private campground not far from the Appalachian trail. In the morning we couldn't find the Appalachian trail but we did find a pleasant place to hike in the woods of a Game Land. I guess it was a good thing it wasn't hunting season. On our return to the campground we met some Jet fans who were planning to spend the day watching a Jet game on satellite TV and partying in their half a million dollar motor home. When the Jets play at home they are usually there tailgating and watching the game. From the looks of their liquor bar I was glad they had a designated driver.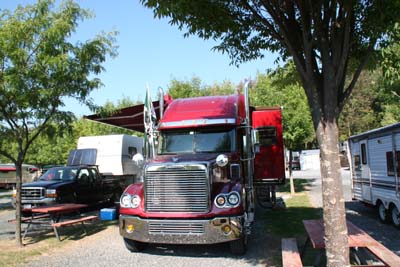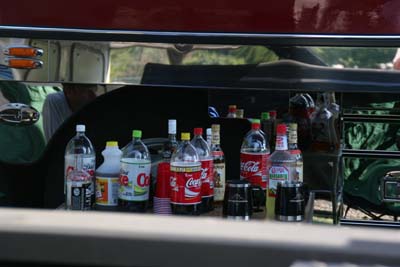 From there we went to Susan's new home in Stratford Connecticut and camped in her long driveway. We were at Susan's from October 7th to to the 11th to celebrate Rosh Hashanah at Debby's brothers on Long Island and dog sit while Susan and Kyle went to Atlanta for a few days.

On October 11, 2005 we left Susan's and went to Mahlon Dickerson Reservation in Morris County, NJ for six nights. While there we broke fast and visited friends in Fair Lawn, stopped in the house to oversee the tag sale which was conducted to get rid of whatever we didn't take with us and hiked the trails at Mahlon Dickerson.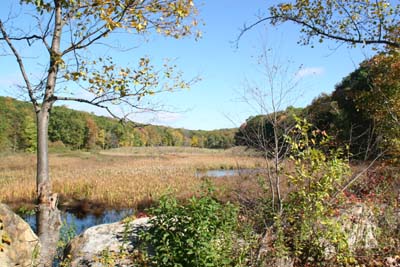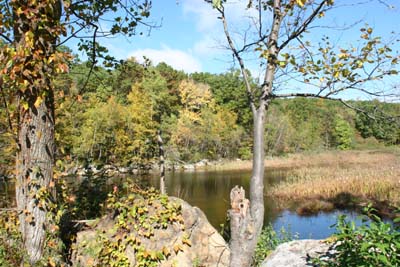 On October 17 2005 we went to the Camping World in Bridgeport, NJ to service the trailer. After spending the evening and night in their parking lot the trailer was serviced while we went shopping at REI and Trader Joe. After the trailer was serviced we headed South into Delaware and camped at Lum's Pond State Park for the night. In the morning we started out to circumvent the pond on foot but over an hour later we weren't even a half way through so we turned around and went back. Actually it was a very pleasant path and a nice campground. From there we continued down U.S. 13 to Delaware Seashore State Park at Indian inlet just below Rehobeth.
In the morning we walked on the Ocean City boardwalk. Later in the day we met up with a lady we had met at Hershey and Debby went back to her house while I hung around the trailer. That evening I met up with the ladies and our new friends husband and we had dinner in a very nice mall store front restaurant. In the morning it was drizzling so we drove down to Assateague Island National Seashore for our morning walk. Both the horses and deer seemed to be elsewhere as we really didn't see them that morning.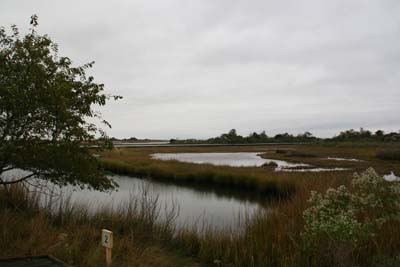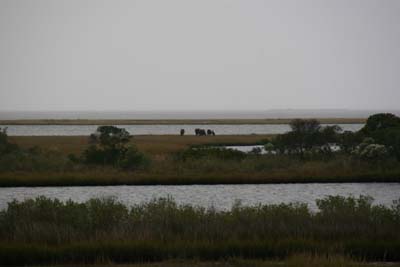 Maybe it was the drizzle which became a heavy rain just as we got back to the trailer. We were planning to stay the night but figured a rainy day is a good day to head down the road so we went to Kiptopeake State Park in Cape Charles, Virginia another of our favorite spots.
The next day the weather cleared and we decided to stay for the weekend. We walked their trails and down to the beach and the concrete ship artificial reef. the trails keep growing in length due to farms the park is taking over. When we first started going there it was hard to find somewhere to walk for any distance.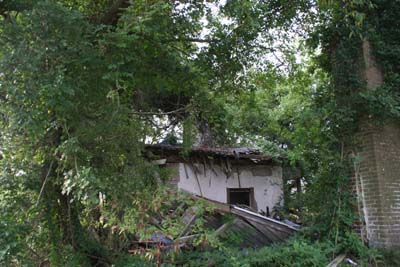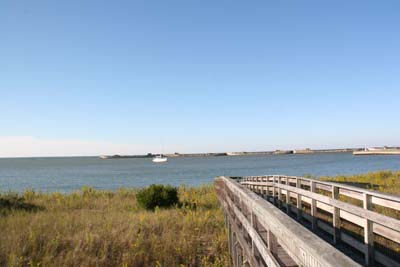 It looks like the area has been discovered as more and more homes are being built. I guess retirees and second homers are moving down to the Eastern Shore and expect to see a golf course soon not that I golf but it's a sign of civilization and the end to the laid back rural lifestyle of farming and fishing that made the area so attractive. That night we went out to dinner at our favorite gas station restaurant. Actually it's the only one we have ever gone to and it is surprisingly good food.
Keeping with our new resolve to limit our daily driving we drove to a KOA out on I 95 in Virginia. It was just a waystation for us and didn't really have a place to walk so we walked down the side of a rural road along the cotton fields. In the morning we continued our trip and went to Wilmington, NC to visit a childhood friend who had traded the Bronx for this Southern city.
Links to other Yaker Family sites:
In Loving Memory of Caryn Amy Shalita Yaker, December 19,1968 - November 26, 2005 Please visit her memorial site.

Michael's Woodjoiner Site Michael's Professional Carpenter's Site

A Couple of Artists Rich and Caryn's photography site
and for the discerning actress, actor or anybody who likes Shakespeare