Stellenbosh to Cape Agulhas 232Km, 144 Mi. Feb. 27, 2011
On the way to Cape Agulhas we stopped again to do some more supermarket shopping and got lost once or twice along the way. We overshot another penguin colony which was listed in our trip guide but found the Harold Porter Botanical Garden where we stopped for a tour.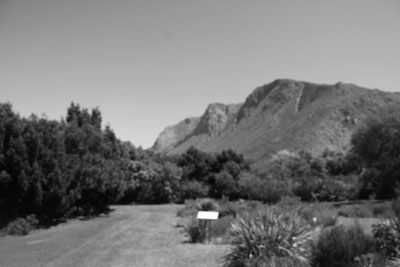 We left the garden and went back to find the penguin colony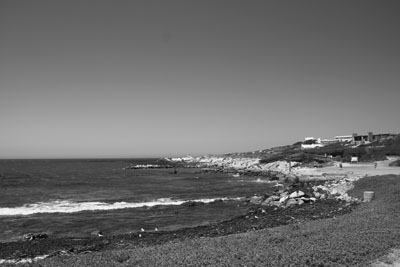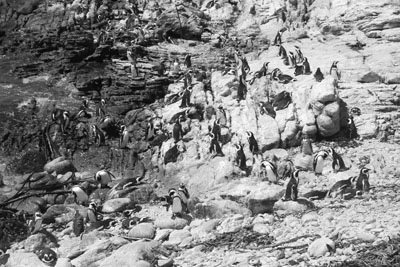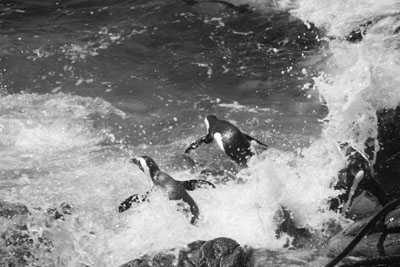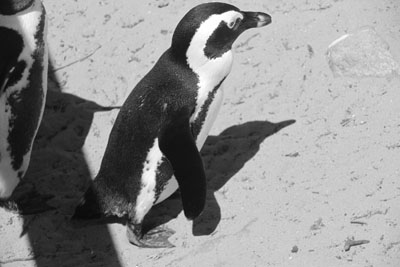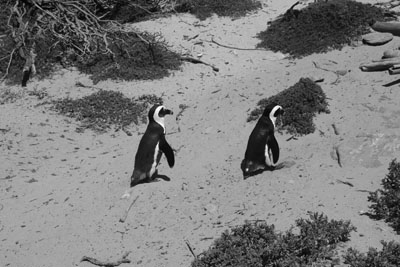 After stopping for the penguin colony we continued on our way stopping in the town of Hermanus for coffee and met our Tail Gunner who was traveling with his wife. It turned out that we were last again and he followed us the remainder of the way to the Cape. Once there we drove past the Caravan Park (as in Australia and New Zealand campgrounds in South Africa are called caravan parks) to the Lagulhas Lighthouse. It was too late to tour the lighthouse but we were able to goto the monument marking the spot where the Atlantic and Indian Oceans meet. It was a great photo op. Lucky for us my friend Steve changed to full auto on my camera so the pictures of us at the monument with the two oceans behind us came out in color.