Cape Town, South Africa
Our first day in South Africa was essentially a day of rest with a visit to the V&A Waterfront Wharf (shopping). First however we met with the group for a briefing to obtain our trip logs, local telephones, sign some papers from the camper van rental company and meet the local RV mechanic who would be accompanying us on the RV Tour. He actually follows the last vehicle in a camper van of his own, like a Sheppard protecting his heard as we each have our own camper vans and travel at our own pace. . After that Debby and I headed down to the wharf to see what was there and do some final shopping. At six the entire group convened for a welcome very pleasant buffet diner in the hotel as we continued the process started in Chantilly of meeting and getting to know our fellow travelers.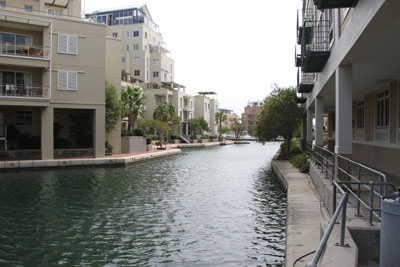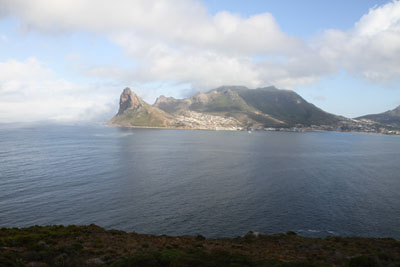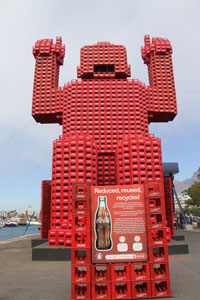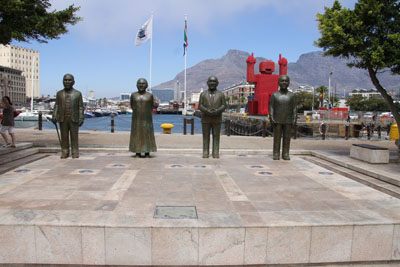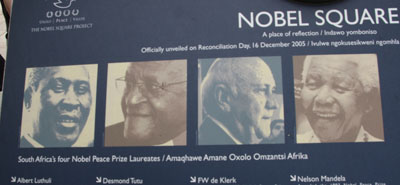 South African Hero's and Nobel Laureates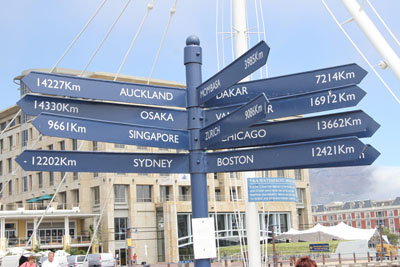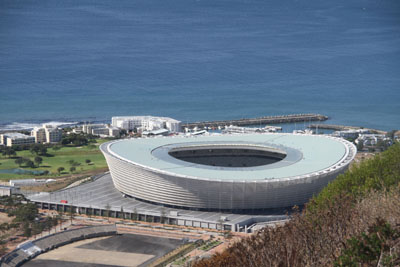 South African's Pride World Cup Football (Soccer)Stadium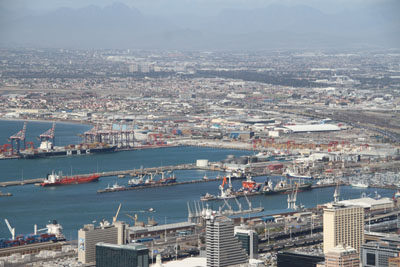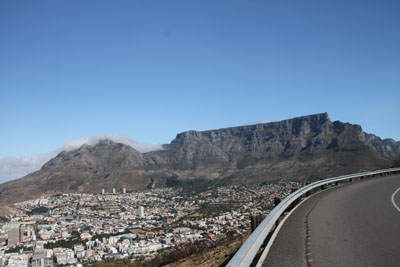 On our second day in Cape Town a tour bus picked us up early and took us to the Cape Point National Park, where we took a group picture at the Cape of Good Hope, climbed a hill to an 1860's light house and then visited a penguin colony and Vineyard.After walking I rode up and down on tyhe Funicular ( a short run cable car). More importantly however we saw Bontebok, Baboons, Grevy's Zebras, an Ostrich up close and of course the penguins. This certainly was a great start as it is the animals we came to see.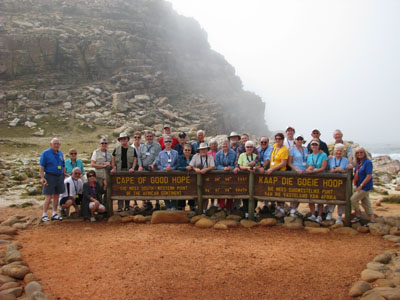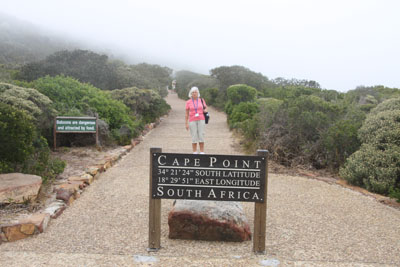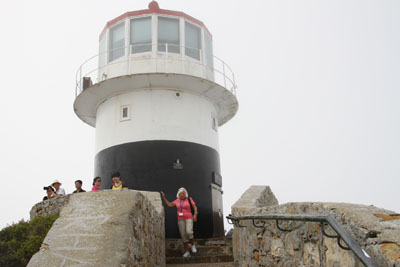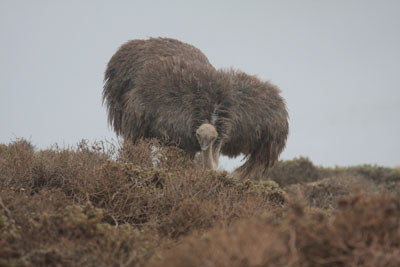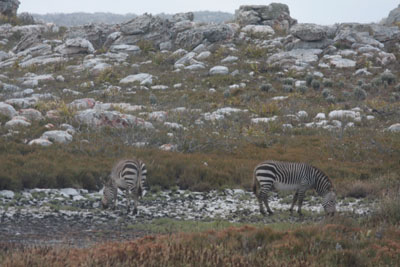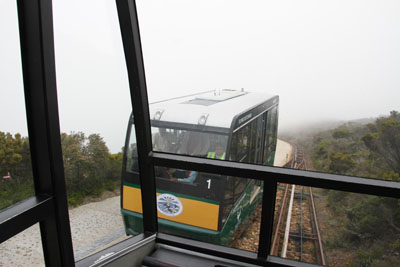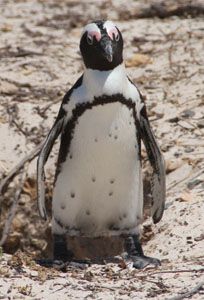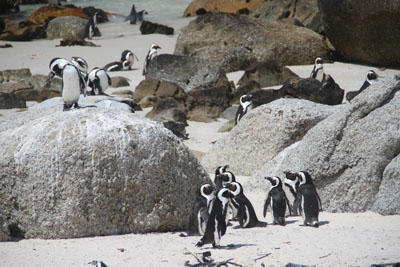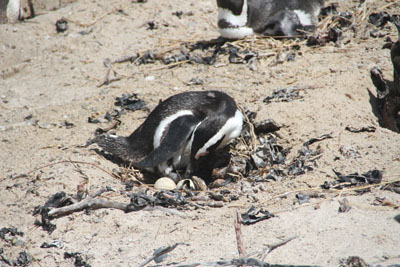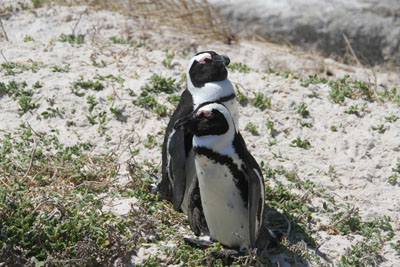 The next day we took the hotel shuttle to the waterfront and boarded a boat that took us out into the harbor to visit Robben Island. The Island Prison Camp where Nelson Mandella and other African National Congress Members were imprisoned before the end of Apartheid.The Island first used as a leper colony was made famouse by the incarceration of the antiapartied freedom movement. The governement of South Africa is restoring the site as a national landmark to tell the story of the struggle for freedom and eventual victory.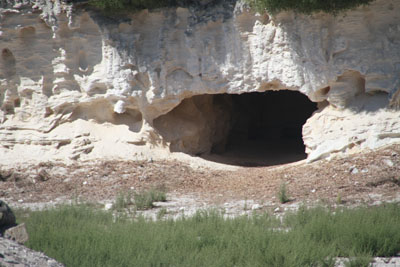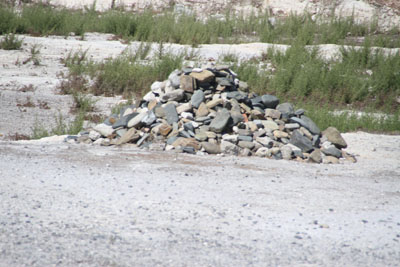 The Quarry and Impromtue monument where the Afrikan's tried to break the prisoner's spirits on Robben Island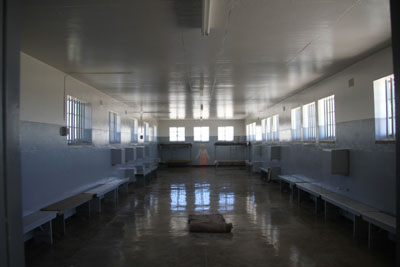 Mandella's Cell and Dining Hall where prisoners got less then adequate nourishment and were not permited to use theikr given names.
Returning from the island we had lunch on the Wharf and met the tour bus for a planned trip to Table Mountain for a ride to the top in a cable car. Unfortunately cross winds shut down the cable cars and we never got to the top of Table Mountain. We were going to try on the following morning on our way to pick up our campervans but unfortunately the winds did not subside in time for us to make that visit.