Oudtshoorn to Knysna 127.2 Km (77 mi)
First stop on our way to Knysna was a detour to the Cango Caves. The only caves in Southern Africa and an interesting tour of a very large cave system.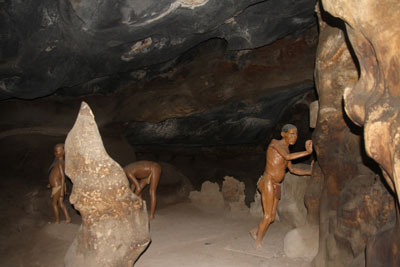 The caves have a diorama depicting early cave dwellers. First Time I saw something like that and I have been in a few caves.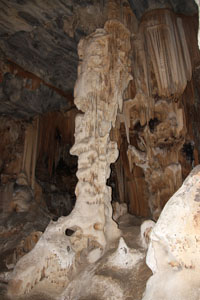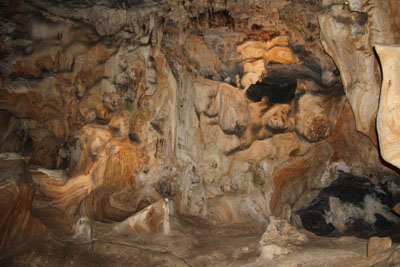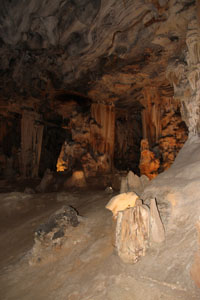 After the cave tour we retraced our route back to the caravan park and then continued to Knysna. That night we left the park and drove to the waterfront for a pleasant dinner cruise in the harbor.
The next morning we drove back to Knysna to visit the waterfront and do some gift shopping before proceeding to Tsitsikamma National Park.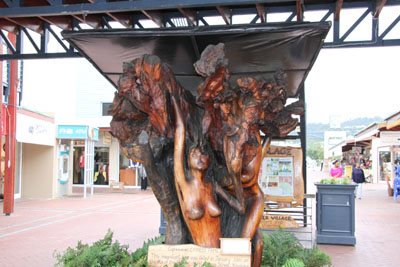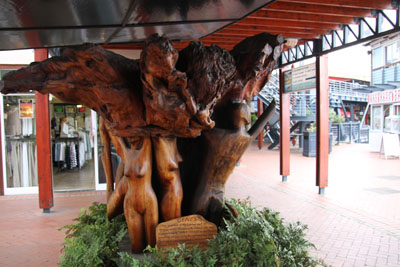 On our way to the park we stopped and walked the Garden of Eden walk a National Park attraction featuring local trees. ferns and other flora.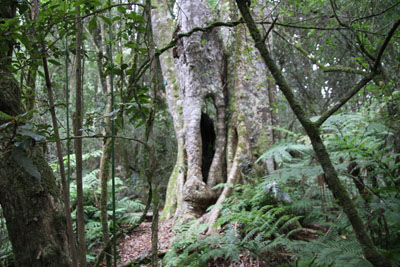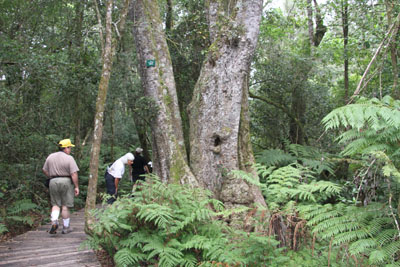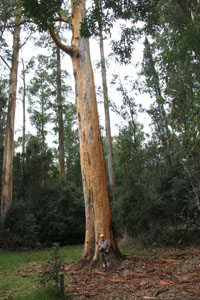 On our way to the park after touring the garden we passed two baboon troops sitting at the side of the rode.