Riversdale to Oudtshoorn 179Km 111Mi. Mar. 1, 2011
Shortly after the days trip began we stopped at an Aloe factory, bought coffee and some Aloe products and continued to Mossel Bay where we visited the Bartholomew Diaz Museum. He was the explorer who discovered the Cape and Southern Africa for the Europeans. We toured the museum, saw a recreation of what his ship was presumed to look like and Debby posted a postcard from a Shoe mailbox that our grand aught got a few days latter. Evidently the ancient Portuguese explorer's hung a shoe from this or a nearby tree and left messages for each other.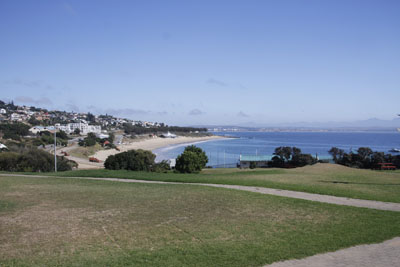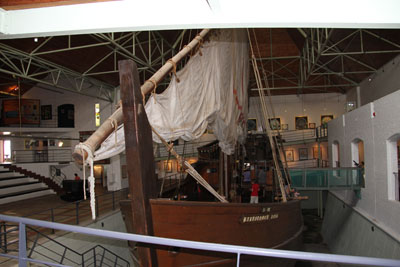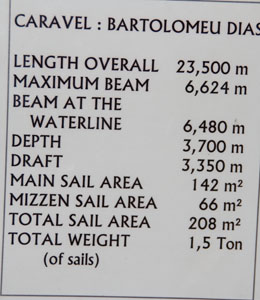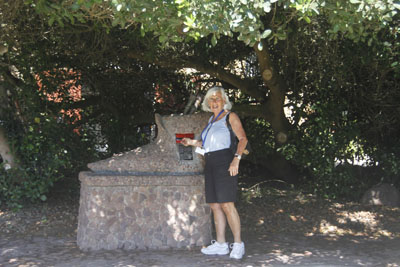 From there we continued to the Safari Ostrich Show for a tour of the farm and an Ostrich lunch. Lunch was quite good and included scrambled Ostrich egg, each egg is the equivalent of about 22 chicken eggs, and Ostrich steak. After the meal shopping in the gift store and touring the farm we continued on our way. Although we got lost and didn't turn when we were supposed to, we arrived in time for a much appreciated swim in the pool on this hot afternoon.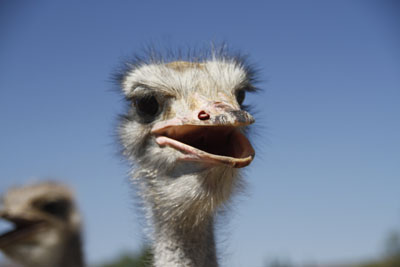 Keeping Cool