Private Preserve
At 1:45 we gathered, boarded a tour bus and went to a private preserve. On our way we saw several Ostrich and three Giraffes
.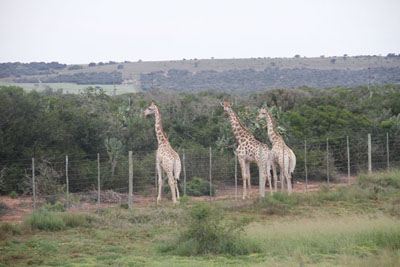 At the preserve we got on open trucks for our ride into the preserve.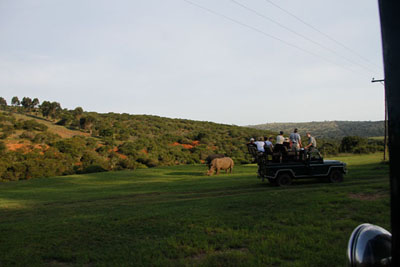 In the preserve we saw Zebra, Hartebeest, Wildebeest,Blesbok, Wart Hogs, two Hippopotamus and two White Rhinoceros. Giraffes and Impala not the Chevy but the real thing. We even saw Dung Beetles, they roll up Elephant dung. Don't ask me what that accomplishes but there is a fifty thousand Rand (about $7000 U.S) fine for running over dung or them.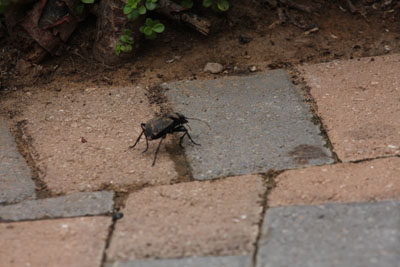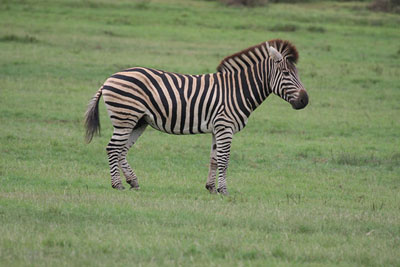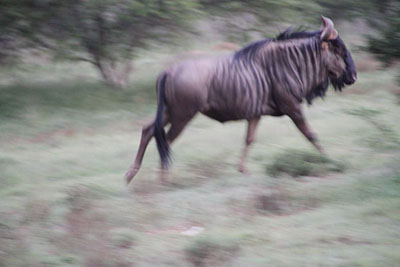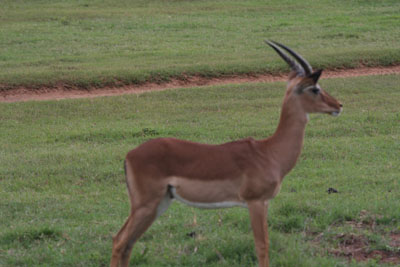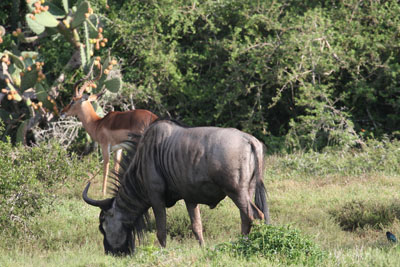 and best of all were several lions including two adult mails, two adult females and several cubs.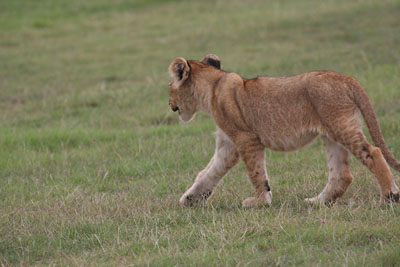 After driving around for several hours we went to a building out side of the gated area of the preserve for "Afternoon Tea" where coffee, tea, hot chocolate and cookies were served. I had hot chocolate and cookies. We drove around for several more hours, then went to the Lappa ( a traditional African covered enclosure) inside the gated area for dinner just as it started to thunder shower. The rain which came quickly passed just as quickly so by the time dinner was over so was the rain. We returned to the trucks and took the long way back to our tour bus, passing one of the adult male lions on our way.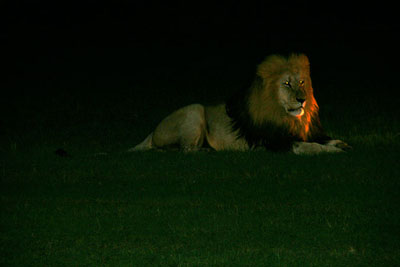 Lion photo by my friend Steven Krause
More pictures from the private preserve