The Big Trip
The following is a work in progress. I will post travel pictures and experiences at this site. I will work out a better thumbnail presentation and link those thumbnails to the larger version of the picture and I will update the page when I can get connected. I will also clean up the layout and alignment. Eventually I will relearn what I forgot about HTML and maybe I will get this right. Who knows what patience I will have for this and what other things catch my interest but we will keep in touch.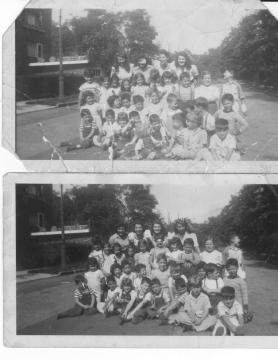 It could be said that Debby and I started camping early. Admittedly,the camping we did at age 6 in Circle Pines Day Camp in front of the Shule and Joan Zachem's house or in the park is different from the camping we are doing today.
We started camping with our boys the summer before Susan was born.
We were in a tent that we borrowed from my brother Eddie. Then we bought a 12X12 umbrella tent that was easy to set up.
We camped in that tent for about 13 years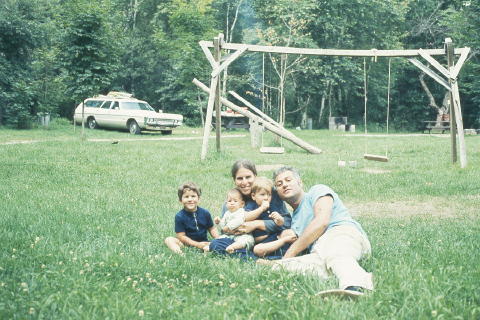 then we bought a pop up. We camped in the pop up for also about 15 years. First with the kids and then by ourselves when the kids were to grown to come with us.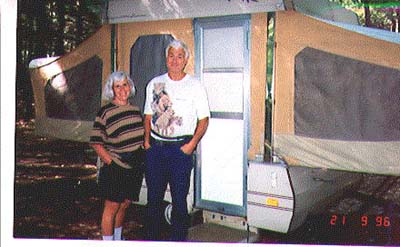 When I retired we decided that we needed indoor plumbing but first we wanted to make sure we were compatible. So we took a 7 week trip through Canada into Michigan, Indiana, Wisconsin to see the Grand Kids and down into Iowa, Nebraska and and Kansas to look at fifth wheel trailers.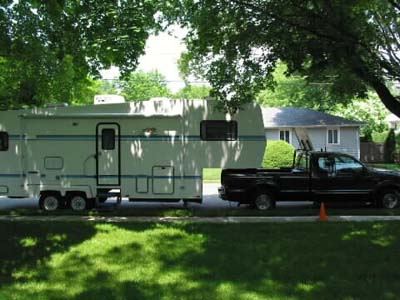 We bought one in Kansas and took delivery September 1999 after Floyd.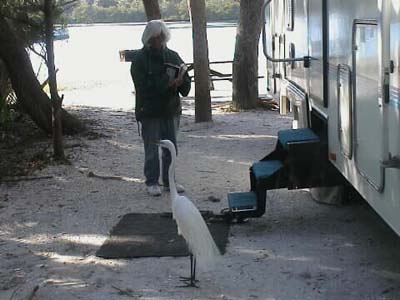 We spent the next 3 winters camping in Florida and now we want to go out West.
Before beginning our big trip we had some family functions and a friends wedding so we went up to
Acadia National Park. Where we climbed a few small mountains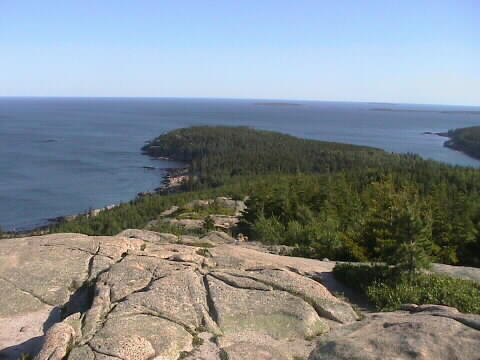 and walked on some of the 45 miles of Carriage trails that David Rockefeller donated to the Country.
Then we went down to Atlantic City,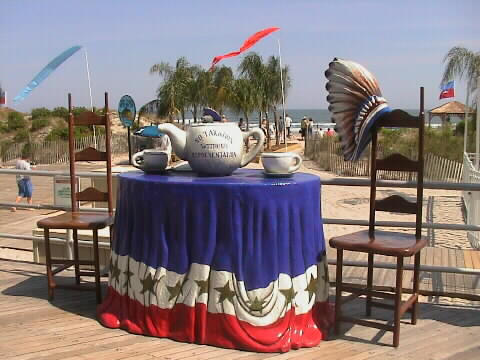 ate in some nice restaurants and sat on the beach in the Summer's worst heat wave. For all of our interested friends and family I will try and find a way to up date this page as our trip progresses. If you email me please be advised the my access to the Internet is not what it is in Fair Lawn and that many weeks may go by before I respond or update the page.