Welcome to www.debbyandcharlie.com
A common idiom has it that "if you don't use it you lose it" I think that is true with regard to HTML programing. several years ago I redesigned my Index page. for those of you who don't know HTML the index page is the first page one sees upon putting in an URL (Universal Resource Locator) AKA Web Address. At the time I created a table which contains the years of our journey. If you scroll down you will see that I ran out of cells for 2022. So I have created this page as my new Index page and will change it when I relearn how to expand the table. In the meantime the link above will take you to the story of our current travels while listed below is an overview of our RV'ng Life
On July 15, 2002 Debby and I left our Fair Lawn, New Jersey home in a 1999 New Horizon, Fifth Wheel trailer heading on a leisurely pace to the West Coast. We wished to arrive before the Winter set in and planned to remain out West for the Winter, returning home some time during the Summer of 2003.
We ended up calling that the Big Trip as we returned to Fair Lawn in the middle of September after spending 14 months on the road.
At that point we realized we could live in our trailer full time however it took us until the middle of September of 2005 to finely leave the house and not return. During those remaining two years we were only in the house for about 5 months one month at a time spending the rest of the years on the road traveling. In May of 2018 we bought a condominium in Boynton Beach, Florida but didn't move in until December 2018 after a great trip to Newfoundland. On May1, 2019 we left the condo traveling West returning in November along the East Coast after traveling through 27 States. We were planning a trip to New York and Prince Edward Island beginning on May1,2020 but the Covid Pandemic had other plans for us.
Since returning from the Big Trip we have traveled extensively in the US spending alternating Winters between Florida and the West Coast. We made 7 or 8 trips into Canada visiting provinces in the East and West and made one trip up to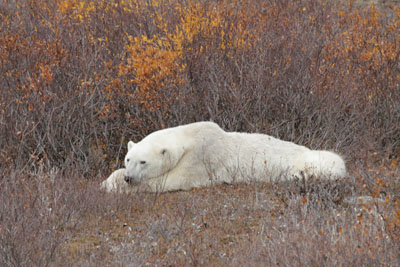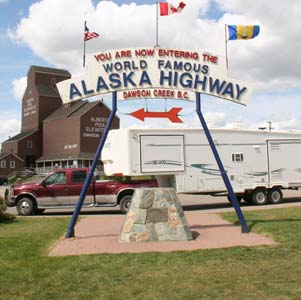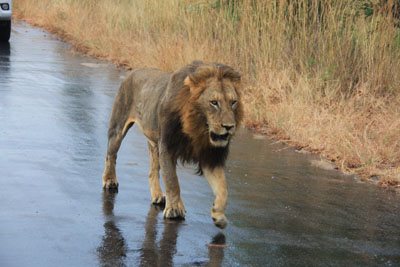 While we did take our trailer on the Canadian and Alaska trips we went with a tour group that rented RV's on the other overseas trips. This is our rented RV on the Australia - New Zealand Trip along side a private bath and kitchen unit called an Ensuite. There were several of these on our trip which was a nice feature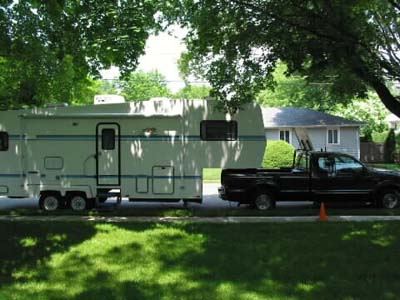 Debby and Charlie Yaker in front of the home we owned in Fair Lawn, N.J. when this journey began on July 15, 2002
Listed below are links to our latest trip, The Table of Contents for all our trips and the photo gallery
During our travels I took many pictures some which help tell the story are on the following pages other additional photos are at

Neither site has advertising or anything for sale.
Where we went after July 15, 2002 by year
On April 18, 2021 while still in our Boynton Beach Condo we had an
Encounter on the M Canal
In Chronological Order.
At the end of November 2005 our daughter-in-law Caryn, Richard's wife died shortly before her 37th year. Fortunately ever since 2002 when we started traveling cross country in our RV two of our three trips out west ended in California and we spent some quality time with Rich and Caryn. Words cannot describe our feelings of loss and sympathy for Richard and Caryn's parents, Myrna and Paul as well as her grandmother and brother. ( Myrna and her mother have since passed on) It's not supposed to happen like that. None the less life goes on and in 2011 after we left California for the East Coast, Richard met a lovely young lady, Jennifer Gaynor and they were Married on May 19, 2013.


In Loving Memory of Caryn Amy Shalita Yaker, December 19,1968 - November 26, 2005