We did not have an auspiciouse start to our "Big Trip" we managed to get to milepost 19.1 where we threw a spark blug and blew the head gasket. The truck was taken to the local Ford dealer in Hacketstown and we along with the trailer and a rental car were taken to the hacketstown "Park and Ride" to spend the night. The next day the tow truck took us to a local campground. Three days later we continued our journey.
Route 80 Mile 19.1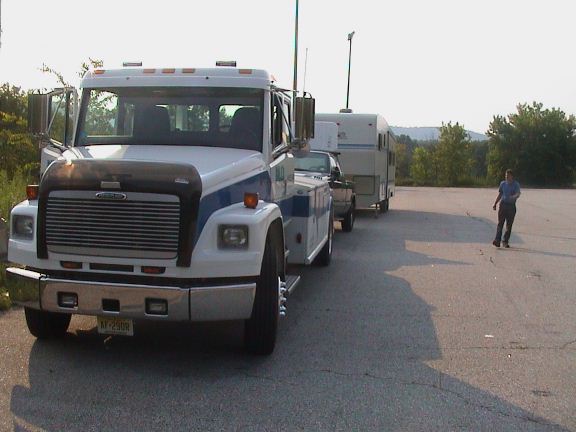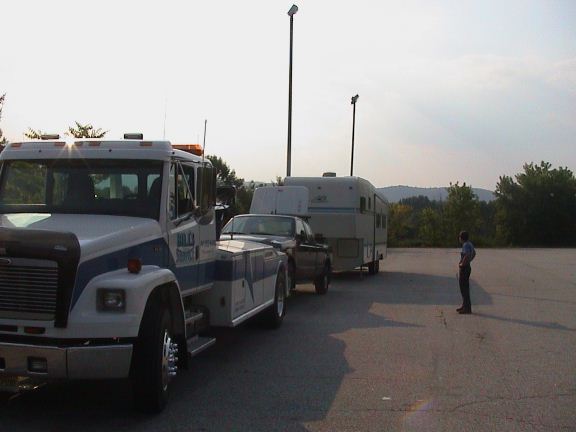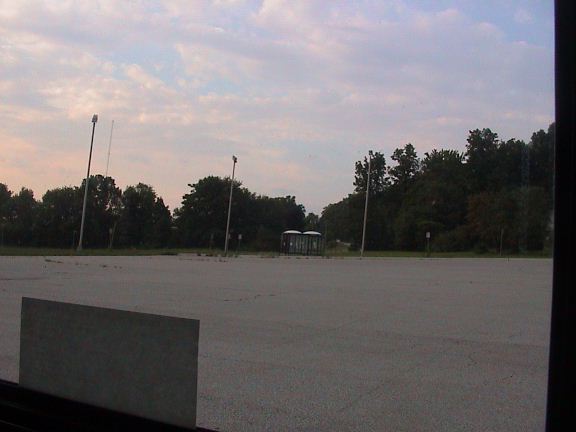 View from the window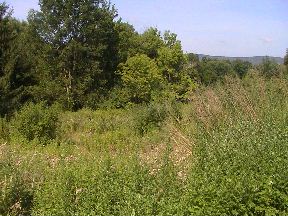 View from front door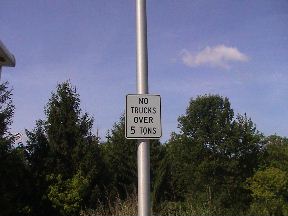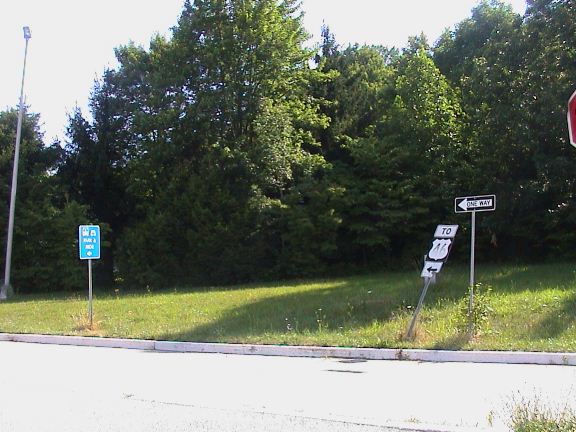 Location
The next week got better and we got to visit with our grandchildren.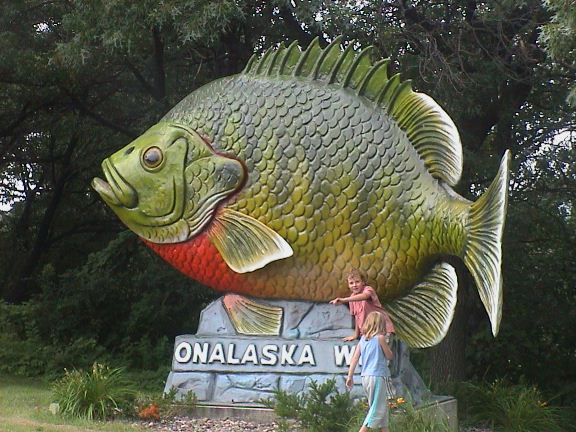 Indian at La Crosse, Wisconsin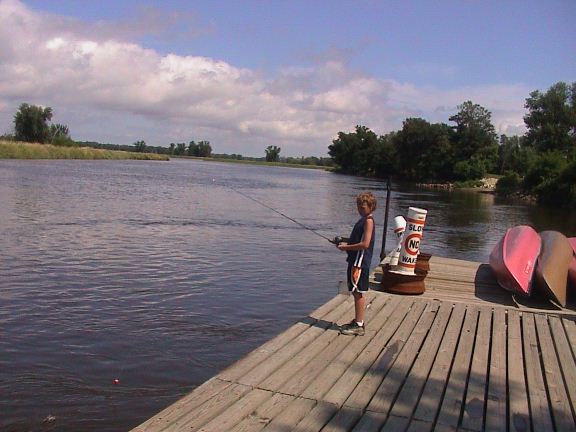 Jesse Fishing on the Mississippi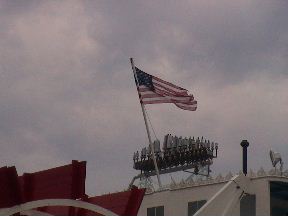 For those that were wondering -its the Calliope of the Julia Belle Swain an old fashioned Mississippi paddle wheel steam boat we saw last year at Winnowna Minnesota and saw again in the La Crosse, Wisconsin harbor.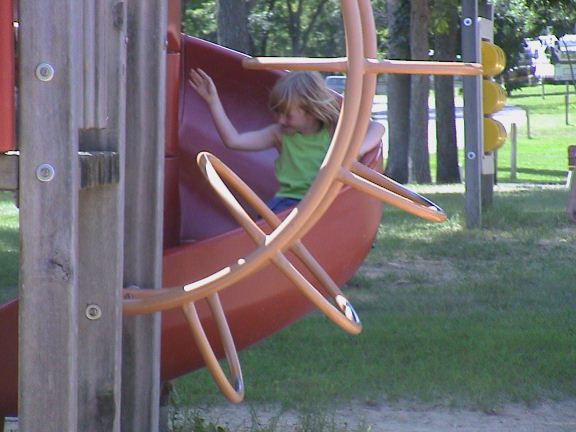 Leah on the slide
Leah all dressed up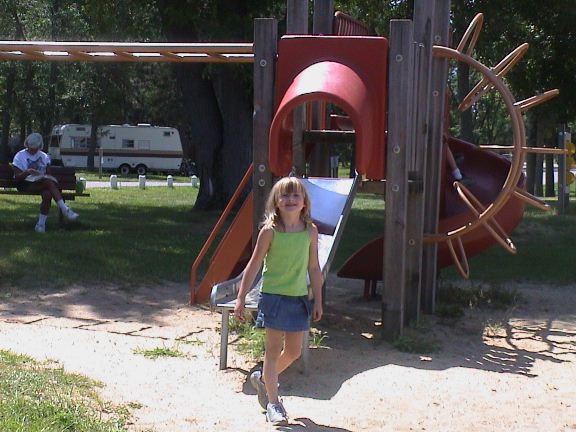 Leah at the Goose Island Campground playground