After two days we left Cattail Cove for Anza Borrego State Park in California stopping along the way for the night in Blythe, California.
It was a nice little County Park with friendly neighbors.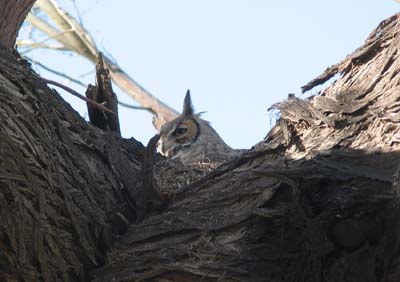 We had previously made a day trip to Anza Borrego when we were staying at the Salton Sea. This time we camped in the park which is one of the 200 best parks in the United States. Rich and Caryn joined us for the weekend and we had a great visit, took some neat hikes, saw the desert bloom of Spring flowers.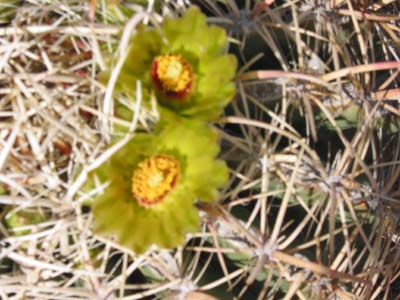 Which included the Agave Cactus whose stalk looks like a giant asparagus before it blooms. They say it was a favorite food of the of the local Native Americans but we can't find out what part they ate.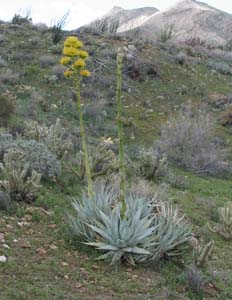 We also saw Mountain Sheep and swollen streams which had been only a trickle on our previous visit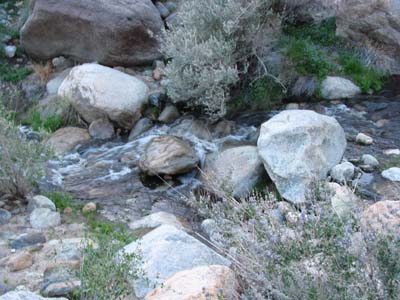 Some people collect art work while others collect antiques. Debby and I collect restaurant experiences. Not just any restaurants but those rated three star or better by the AAA or 26 and above by Zagat's. Since this sparsely populated desert oasis sported a "Triple A" rated three diamond restaurant (I rate it at four) we couldn't pass up the opportunity to add to our collection.
The Casa Del Zorro Resort Hotel in Borrego Springs California required that men wear jackets. The wait staff was not North American but spoke perfect English and the meal began with an hor d' oeuvre compliments of the chef. Since the hor d' oeuvre was made from fish and Rich and Caryn don't do fish the waiter was kind enough to bring them something else.at this point you must be thinking the restaurant is terribly expensive, it wasn't but then again we don't drink so we don't really find that restaurant's are expensive even when they are. The three of the had a salad for an appetizer and I had an excellent soup. I took a menu to help remind me but the soup wasn't on it so I don't remember what kind it was but I do remember enjoying it. For our meal Rich had steak Caryn chicken, Debby had pepper seared Ahi tuna (rare) and I had the salmon or sea bass (the sea bass isn't on the copy of the menu so I am going from memory). All the dishes were excellently prepared and picturesquely presented. For dessert we all had chocolate, ( vu den-what then) they all had a sampler with items such as a chocolate cheese cake, chocolate brulee, chocolate flowerless tort, chocolate mousse and chocolate ice cream. I had to be different so I had a "Rich, dark and white chocolate mousse covered with dark chocolate ganache and chocolate sauce. I have to admit that they made the better choice but I enjoyed my dessert just the same and the coffee was worth a second cup.