Some of you may remember these wagons and "20 Mule Team Borax" in the black and white can with red lettering.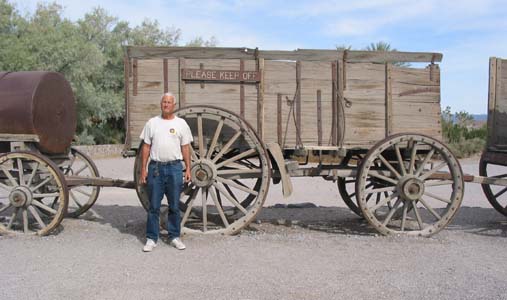 The tank behind the wagons was for water for the mules, the drivers carried their own. There was no appreciable water along the way.



In 1849 a large group of people on their way to the California attempted to cross a beautiful but treacherous desert. They became lost looking for a mythical short cut to the "Gold Fields". They argued, separated and some of them wandered around for months. They killed their Oxen for food, burned their wagons and spent months looking for water and a way out between the mountains. One elderly man of 48 years who was sickly to begin with, died. When they finally made it out one man looked back and said "good bye Death Valley". The name stuck.

Debby and I drove from Lone Pine to Death Valley through a route that climbed up and went down treacherous mountain curves with steep grades. Later I read about the road in a map that we had all along and found that it was not recommended for cars pulling trailers. The man at the fee station chuckled when I asked for a different route out. My automatic transmission has "1,2,D" for choices. At one point in "2" with my foot and gas peddle on the floor we were going 20 miles an hour and I was afraid we would start rolling backwards. Obviously, we made it but I did not stop for pictures which I took elsewhere.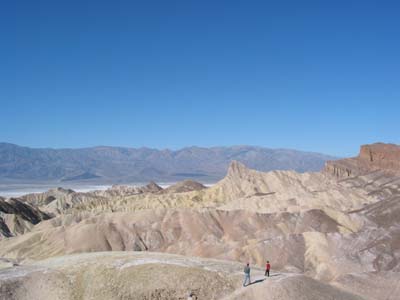 Debby is standing at a dry water fall that we didn't climb. On a different hike we passed that guy and his kid as we were going up and it is steeper then it looks.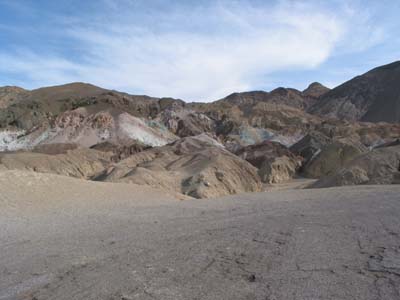 The multiple colors in these hills have caused them to be named Artists Palette

There are several campgrounds in the park, only one of which accepts reservations and is quite nice. We weren't in that one. Since it was President's week the nice campgrounds were full so we had to camp in the campground that is essentially a 1000 spot parking lot with rest rooms. It was ok, I guess we are getting used to it. We spent our time hiking, auto touring, attending Ranger programs and visiting the general store for ice cream so we didn't spend a lot of time at the trailer.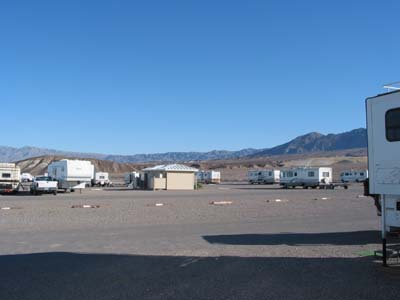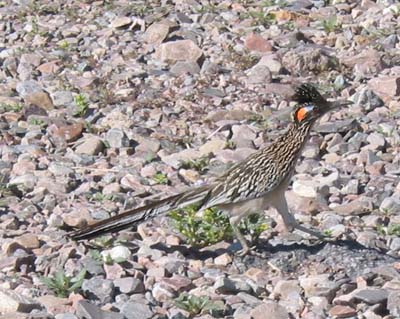 We saw our first roadrunner at the visitor center, which had a rather strange auditorium shaped like a coffin. Not so strange for Death Valley, I guess.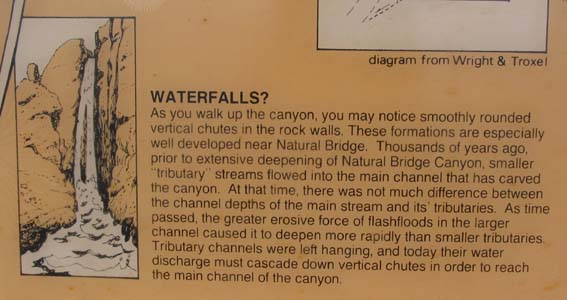 We were also lucky enough to be in Death Valley during the full moon and joined a Ranger in a moonlite hike through one of the canyons. We weren't allowed to use flash lights but didn't need them. (sorry it was too dark for pictures)