We left Death Valley and went to Las Vegas. We walked the strip, gambled a little, sat at the pool, went out to eat and had the trailer serviced. Las Vegas is certainly different from Atlantic City but coming from the natural beauty of Death Valley I was not impressed by the artificial amusement park atmosphere and the second hand smoke gave me a headache. I did however go to the Hilton Hotel for the "Star Trek" experience and that was interesting and enjoyable.

I must admit that we did have an excellent meal at Bellagio's Aqua which Zagat rates at 28. They deserved the rating despite Susan's report that her Tuna was well done. Susan wasn't with us but had been there awhile ago. I saw tuna on the menu but also saw that it was medallions. It is difficult to get tuna just right for people who like it "black and blue" essentially slightly brown on the outside but red throughout. So medallions would be next to impossible to prepare as we like. With Medallions the centers are rare I could see by the tuna the people at the table next to us had why Susan found it to well done. Maybe they should advise people accordingly but thanks to Susan's warning we didn't have the tuna.

Debby had
Miso-Glazed Chilean Sea Bass, mushroom consommé, shrimp ravioli
and I had a Tie Snapper covered with thin scalloped potatoes (think spanish fries) garnished with cooked scallions.
(a Tie Snapper is a small fish -it was totally filet with all the bones removed except the tail which was folded up for effect)

For Dessert Debby had
A Chocolate sampler; chocolate liquid center cake, chocolate banana cake, chocolate cheese cake, a ceramic soup spoon with cream brule (which she gave to me) and a chocolate tort
and I had
An old fashioned root beer float (small scoops of chocolate ice cream with a chocolate straw) with warm chocolate chip cookies.
We also had several cups of good coffee and I told the Maitre D on the way out that they deserved Zagat's 28. He thanked me for the kind words and we went out side to watch and listen to the "Fountains of Bellagio" to the tune of Gene Kelly's "Singing in the rain"

We found Las Vegas's best kept secret from an AAA map it was a wetland with trails that we could walk about 2 miles from our campground in East Las Vegas. We also visited the BLM Red Rock Conservation Area and that was impressive.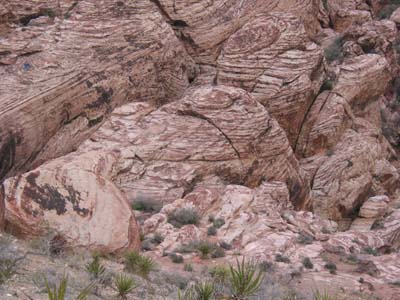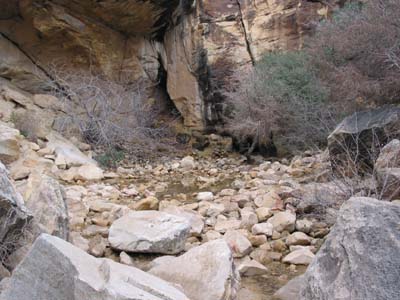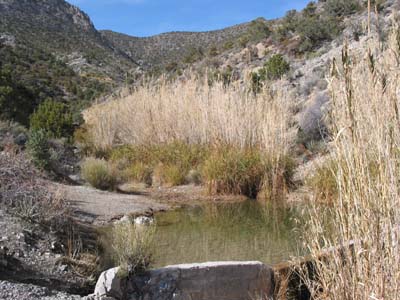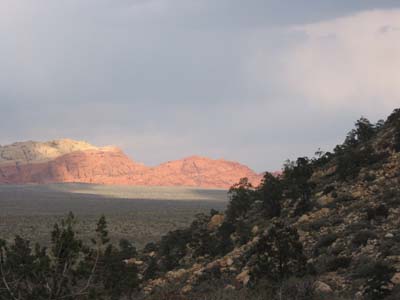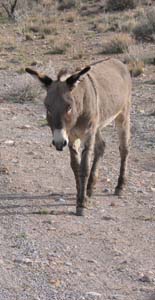 And its only 17 miles North of Las Vegas.

After Vegas we went to Lake Mead National Recreation Area which was created when the Hoover Dam was built.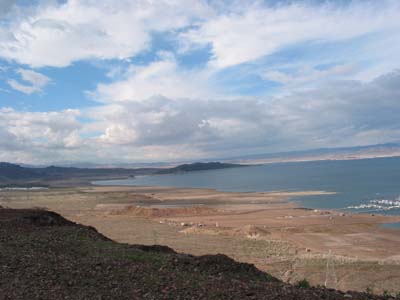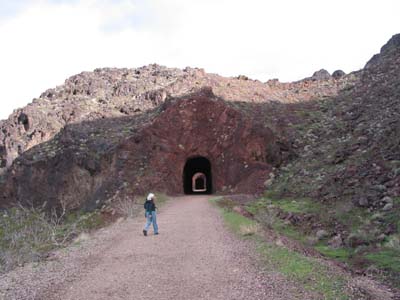 and walked on the historic railbed where the train ran that supplied the construction of the Dam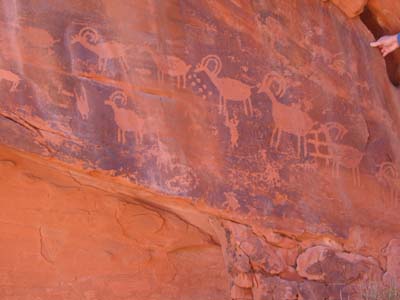 We hiked it's iron laden desert shores and tried to understand its' petroglyphs
and we visited Hoover Dam.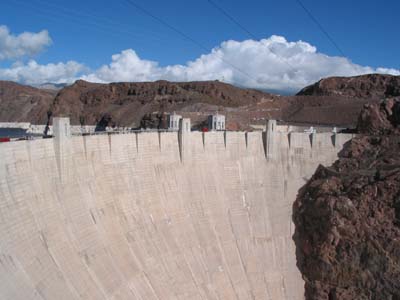 Unfortunately the hard hat tour has not been given since 9/11 but we did take an underground tour and saw the electrical generators.

We also visited Valley of Fire State Park one of our nations 200 greatest state parks.