The next morning after our encounter with the dedicated bench we left Hiouchi and drove on US highway 101 to Sunset Bay State Park in Oregon. Sunset Bay is another one of National Geographic's 200 best American State Parks. Actually it's three contiguous state parks on the bay, Sunset Bay, Shore Acres and Cape Arago. We camped in Sunset Bay with full three way hookups (electric-water-sewer) and hiked into the other parks. Sunset Bay has a great swimming beach and an adjacent golf course. We don't golf but we did sit on the beach and got some rays.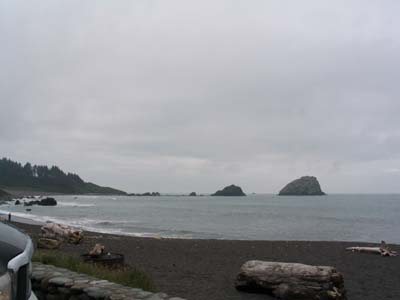 The water looked inviting but the air was a little cooler then I like.
We hiked the trail through the formal oriental and rose gardens of Shore Acres to Cape Arago. It was about 8 miles roundtrip. Shore Acres and Cape Arago had been donated to the State by pioneer ship builder and lumberman Louis J. Simpson. Simpson Reef was, of course, named for him.
but I don't think the current residents care. We saw harbor seals and sea lions from the overlook and whales from Arago Bay but were checked out by the local neighborhood watch on our way up.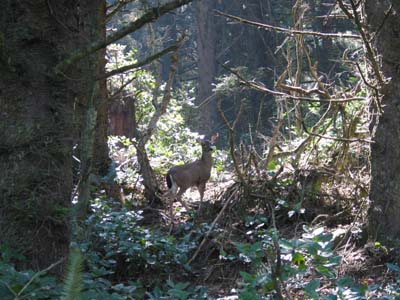 We stayed two nice days in Sunset Bay but it was time to head north. Our destination was Portland. Debby had made an appointment at a colleague's school for Monday so we planned to spend a few more days further up the coast before heading inland. Unfortunately on our way up the weather became cloudy and cool with occasional rain. We spent two nights at Beverly Beach and would have stayed longer but the nice sites had been reserved for the weekend and the forecast was dismal.
On our way to Portland we passed the large hanger of the Evergreen Aviation Museum. It looked familiar and after we passed I remembered it was home to the "Spruce Goose", so we turned around and visited. The "Spruce Goose" is the largest airplane ever constructed and it flew only once. On November 2, 1947; Howard Hughes the builder, flew it in a test flight but by the time the plane was finished the war was over and the government lost interest in the plane. In the process of building this flying boat Hughes spent $18,000,000 of the governments money and $7,000,000 of his own money. The plane is built of birch with small amounts of maple, poplar , balsa and yes spruce.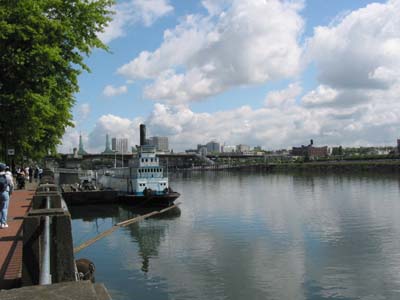 Hi, I spent three wonderful days visiting a Portland elementary school. I read my math story books ,taught lessons spoke with teachers, met with the District Math Supervisor and her Math Curriculum Committee and presented and shared at the staff meeting. It was a busy, exciting but tiring three days. I was happy to return to my non stressful RV lifestyle.
After Portland we went to Ft Stevens State Park on the Columbia River another of the National Geographic 200 best State Parks in America. Ft Stevens is a really nice park with lots of bicycle paths, hiking trails and points of historical interest.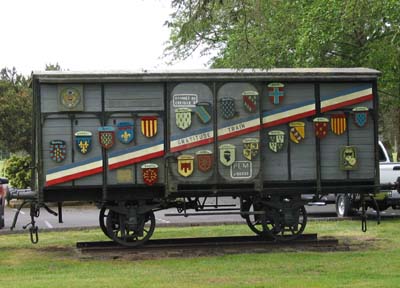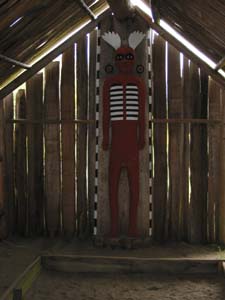 1. 100 year old wreck of the Peter Iredale
2. French Gift of a Gratitude Train from world War II
3. Replica of a Native American longhouse
There was also a small military museum, and shore guns and their batteries protecting the southern shore at mouth of the Columbia River. A local group is restoring one of the old guns.
While at Fort Stevens we also visited the Fort Clatsop National Memorial and viewed the replica of Lewis and Clark winter quarters. The Corps of Discovery (Lewis and Clark expedition) built Fort Clatsop when they reached the Pacific Ocean in order to rest, collect supplies and wait for Spring before returning to St Louis. Our schools really don't do a thorough job of teaching about the Lewis and Clark expedition.