From Fort Stevens State Park in Oregon we went to Fort Canby State Park in Washington. Yeah, you guessed it Fort Canby State Park is on the site of the Fort that was built to protect the mouth of the Columbia River from the North. There were no guns just the old emplacements, two active lighthouses and an interesting Lewis and Clark Interpretive Center. Fort Canby is also one of National Geographic 's two hundred best state parks.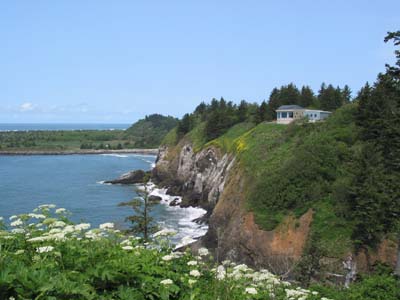 We hiked visited the lighthouses and visited the town of Ilwako, Washington and bought some awesome local halibut and salmon for dinner.
On Monday, Memorial Day we left the park and drove up the coast on US 101 to the Hoh Visitors Center of Olympic National Park. Olympic National Park covers from the coast to the mountains, some with glaciers on, Washington's Olympic Peninsula. The Hoh is a temperate rain forest and receives 12 to 14 feet of rain a year. It even rained while we were there walking on the trail
After one night and two hikes we left Hoh and drove around the peninsula to Port Angeles where we set up in a private campground with full hookups.From there we visited the Olympic Mountains and the National Parks Hurricane Ridge Visitors Center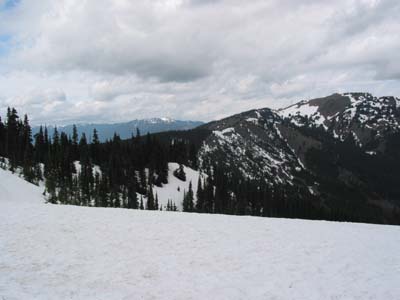 and took the ferry to Victoria the capital of British Columbia. In the tradition of New York and it's cows, Chicago and its ceramic furniture Victoria has its wooden mounties. Some mounted and others afoot.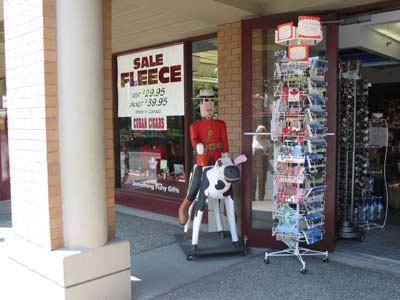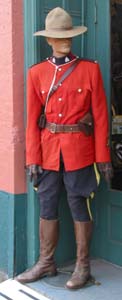 Victoria is an amazingly clean city. We walked through town and their small China Town,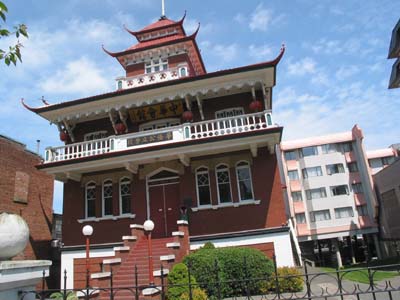 we bought the New York Times to see an article quoting Richard, visited; the Provincial Parliament, the BC Museum and went to high tea at the Victoria Empress Hotel. At high tea we drank tea and ate little finger sandwiches and pastries as a piano player played elevator music in the comfortable lounge of this historic hotel.
The next morning we left Port Angeles and drove to Port Townsend and took the ferry to Whidbey Island,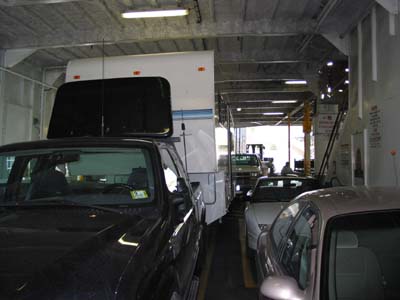 essentially by passing Tacoma and Seattle.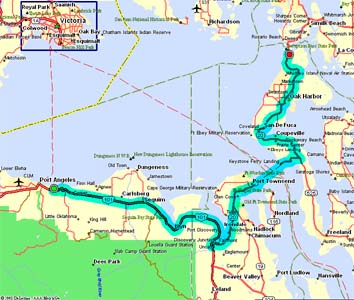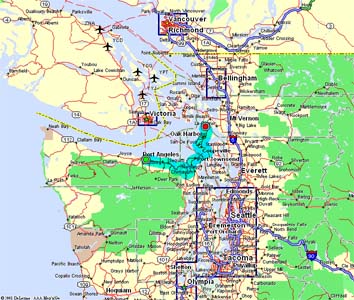 It was a trade off between a tank of gas and the cost of a ferry ride. We wanted to camp at Deception Pass State Park but the Washington State Park reservation center claimed there were no sites large enough left for the weekend. When we hiked into the park from the private campground across the street, park staff denied that but it was too late. We walked through the campground and it was impressive. Deception Pass is also one of National Geographic's 200 best state parks. We hiked around the park and saw a piece of Puget Sound.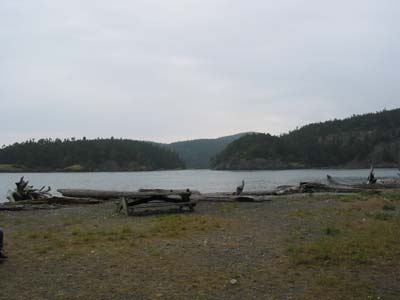 The next day we drove to Anacortes, Washington boarded a boat and went whale watching to see Orcas'.
On Sunday we went to a campground in Bellingham to refill prescriptions, buy supplies and celebrate Debby's birthday before crossing the boarder into Canada.