We left Banff and drove to Kootenay National Park. On the way we stopped at Marble Canyon and the Paint Pots.
The Paint Pots are "ochre" that Native Americans and Canadians used as paints. ( I know this is Canada but it is still North America so they are still Native Americans. This is strange since according to modern science they came from Siberia across the bearing straight. They may have been here before Columbus but they are no more native to this continent then I am. They just came several hundred years before my ancestors did but I guess that is not politically correct to point out)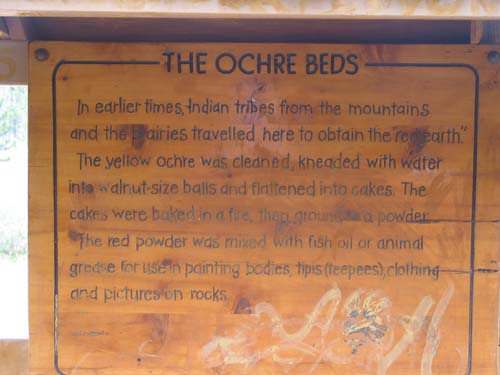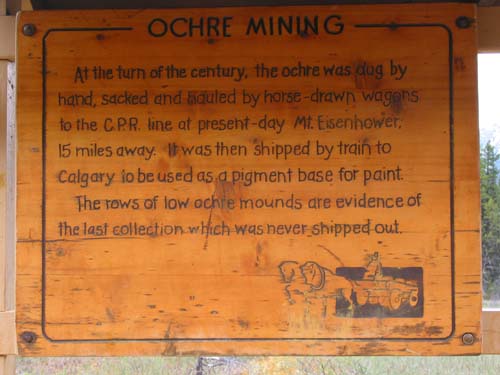 When we got to the campground, we set up with full hook ups and took a two mile walk to the hot springs. These springs were cooler then those in Jasper and Banff but we still weren't interested so we went back to the campground. On the way I spotted some moss falling onto the trail so we stopped and found mountain goats and not grizzly bears. Walking past them was still a little nerve racking.