We left Ft Abraham Lincoln and North Dakota and drove into Minnesota. We camped for a couple of nights at a municipal campground in Fergus Falls, Minnesota. We visited a prairie wetland restoration and learning center and walked along the towns river walk.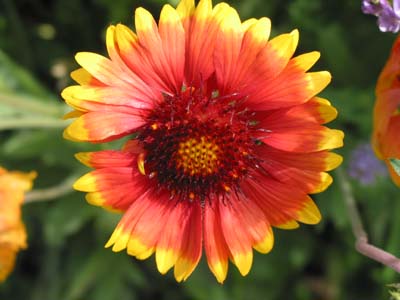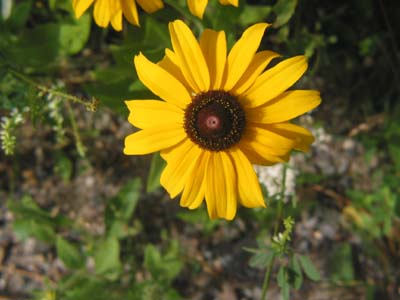 At one time Fergus Falls was a big wheat processing and distribution center. Sometimes we have to hang out for a weekend and let the crowds go by Fergus Falls was a pleasant place to do it. We left there and drove into Wisconsin spending the night at a campground about 3 hours from Madison.
The next day we drove down to Devil's Lake where the Baraboo Hills halted the advance of the last Wisconsin Glaciation. Devil's Lake is also one of the Country's 200 best parks.We had camped there several years ago and there was a steep rock cliff that Debby was afraid to climb at the time. This time Debby wanted to climb that cliff and she did it. [The older I get the braver I become. DY]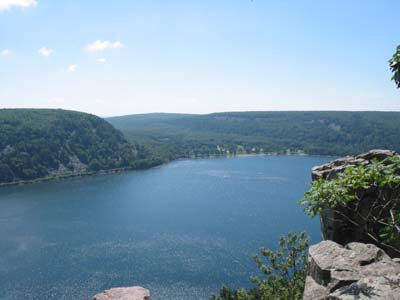 We spent two days at Devil's Lake and then went to Token Creek near Madison and Michael where Susan was baby sitting for our grandchildren.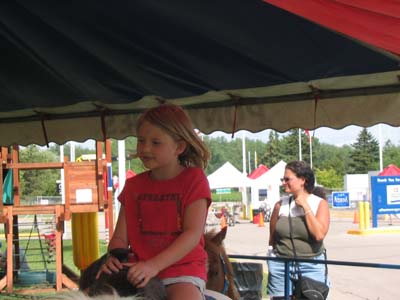 We arrived on Wednesday and took Susan to the airport on Saturday. Michael and Jennie returned on Sunday. On Monday at about 8 pm Michael, Jennie and Leah brought Jesse to the campground and Debby, I and Jesse headed for Maine and a family wedding. We drove through Chicago at night, always better then during the day and kept driving through the day until we reached Canandaiga, N. Y. We were able to save a day so we got to hang around near Concord and Lexington, Mass to visit Minuteman National Historic Park and Salem Maritime National Historic Site. At Salem we toured the city and went to several of the Witch Museums.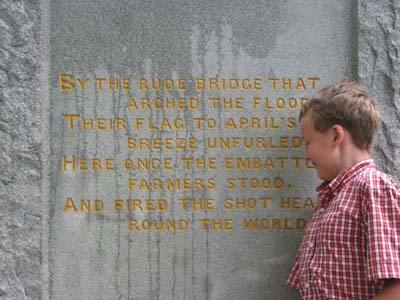 After our visit we continued on to Kennebunkport and Rox and Rob Shapiro's wedding. Rob is Debby's cousin Gig and Irene's eldest son. We had a pleasant weekend with family including Debby's brother, Gabe&Bobbi, Rachel&Barry and their twins Sean and Jordana as well as other family members including Susan.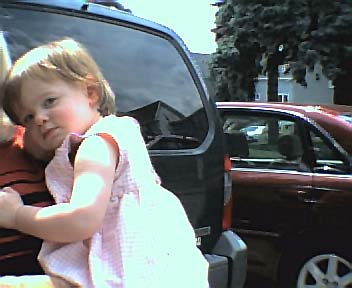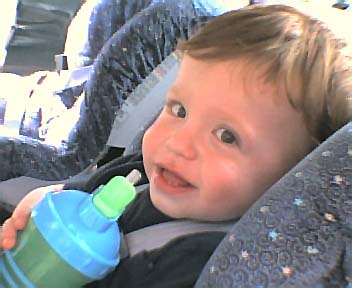 Returning to Wisconsin after the wedding we swapped Leah for Jesse and went to Indiana Dunes State Park.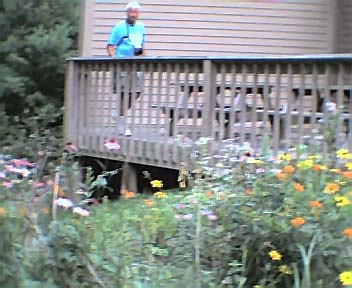 Indiana Dunes is a great State Park on Lake Michigan with nice beaches about an hour from Chicago. Indiana Dunes is another of those 200 best parks but that isn't why we chose it. We had been there before and the kids like the dunes and the sand not to mention its proximity to Chicago which was important for this trip.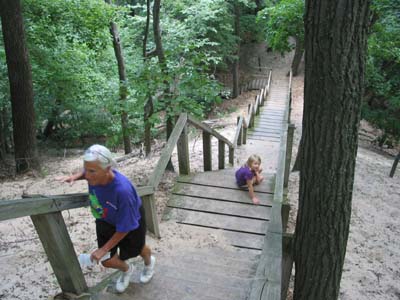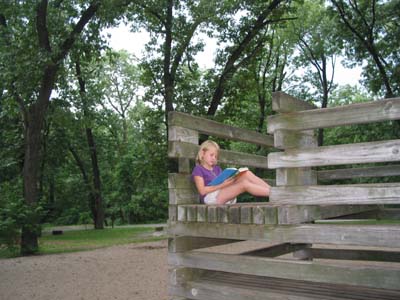 While we were at Indiana Dunes the three of us took the commuter train into Chicago and went to the American Girl Theatre. The American Girl theatre is operated by the same folks that make and sell the American Girl Dolls. These are very popular dolls each representing a different era in American history. The company also sells accessories and clothing for the dolls and in some cases matching clothing for the dolls owner. Each doll has several book s written about her and her era as well. The show was based on a group of friends who got together and told the stories about the dolls in such away so as to learn how to be a friend even when friends are of a different socio economic status. It was done to music and quite enjoyable for Leah and us. We were there early so we went to Giradelli Chocolate for ice cream before the show. We returned to Wisconsin and spent several days visiting with Michael and Jennie as well as the kids.
Pictures of Sean and Jordana, me and the Dunes trail sign courtesy of Jesse and Leah