On Friday we left the factory and went to the Illinois State Fairgrounds for several days. We walked the Lost Bridge trail, around the fairgrounds which would be a nice fair to attend and to the Abraham Lincoln Museum and the Cemetery where he is buried in a fancy tomb.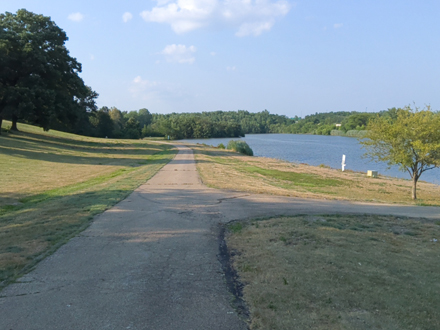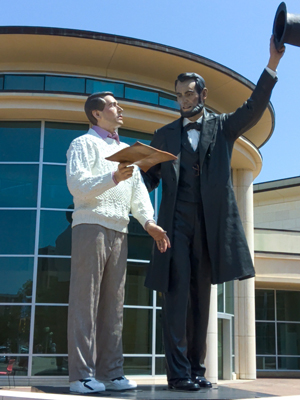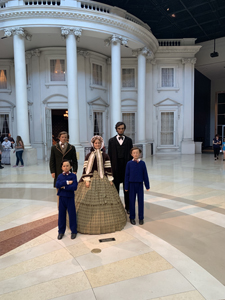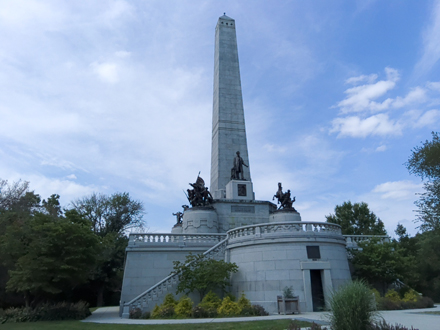 On July 28 we went to Deforest, Wi for a meet up with our granddaughter who was passing through from her summer job leading a girls group on a canoe trip in Saskatchewan. While waiting we walked on the Deforest Greenway trail along the Yaraha river. We spent one evening with her at Monty's Blue Plate Restaurant and the next day we walked to the Henry Villis Zoo. The Zoo a free zoo has an intresting Artic Exhibit. In addition to Polar Bears they imported an old Tundra Buggy from Churchill ,Canada just like the one we rode in when we went up to see the Polar Bears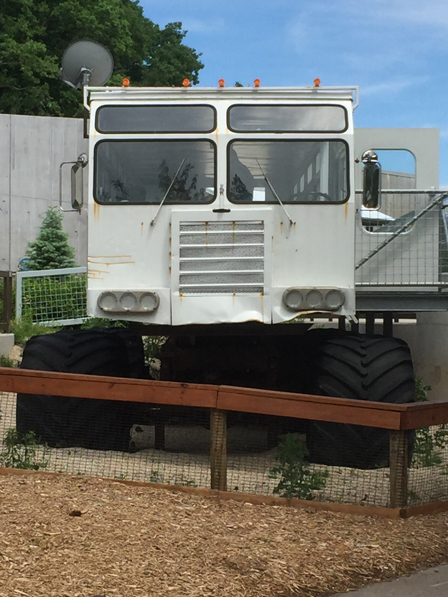 On Saturday Debby and I went to the Dane County Farmers market for a nice walk around the Wisconsin State Capital finished off with hot cheese pepper bread a favorite of ours.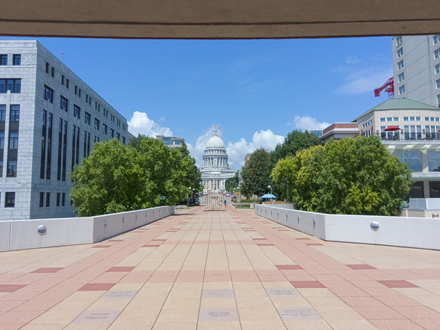 On Sunday we left Deforest and drove down through Chicago to Indiana and the Elkhart Campground where we spent two nights and walked on several area trails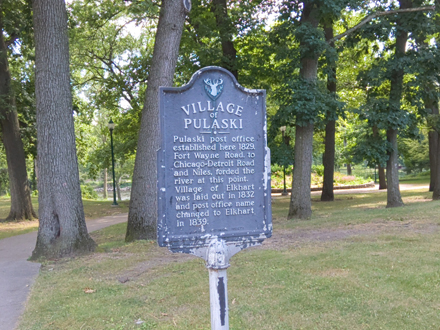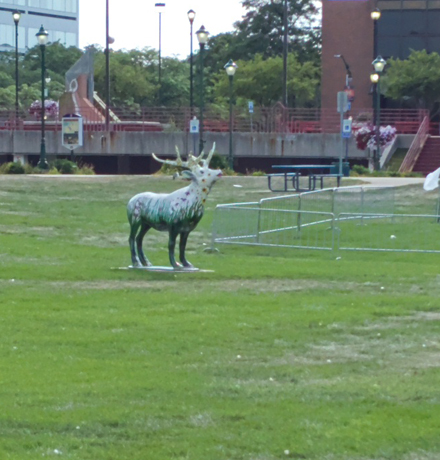 Elkhart started out as the Villige of Pulaski and the Elk on the town Green reminds me of Harry Potter
We also walked on the nearby the Pumkinvine Nature Trail. (nearby like 25 miles) our vision of nearby is not like anybody eles's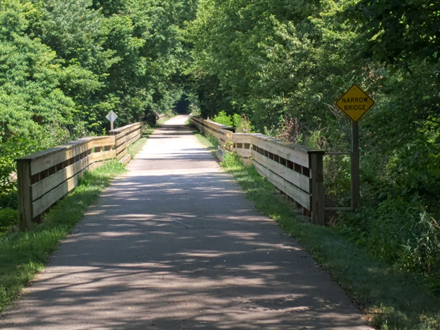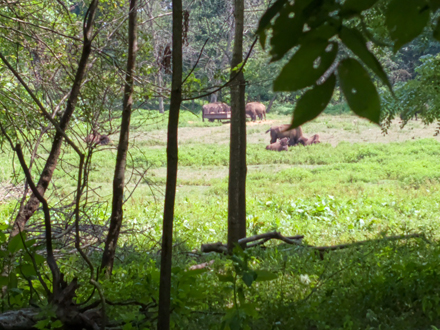 I was able to capture this private bison heard through the foliage


We wanted to go to Cape May for a few days but couldn't get a reservation so we looked at Cape Charles Virginia and Assategue Maryland on the Eastern Shore but had no better success so we tried Niagara Falls and were able to find a campground although not our first choice. Now you know why we bought the condo and became part time RV'ers instead of Full time. Finding campgrounds is a downer and takes a great deal of the freedom and excitement out the RV lifestyle.

On our way to Niagara Falls we drove through a pretty torrential rain when we went through Cleveland. It was still raining when we stopped and camped in the Thompson, Ohio KOA a real nice rural campground. After setting we walked in the campground through a slight drizzle.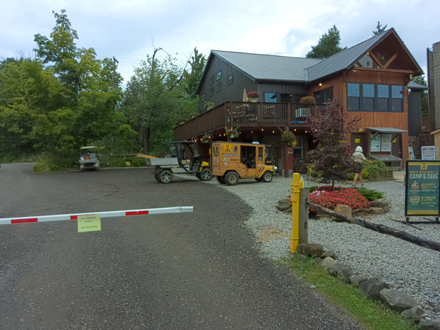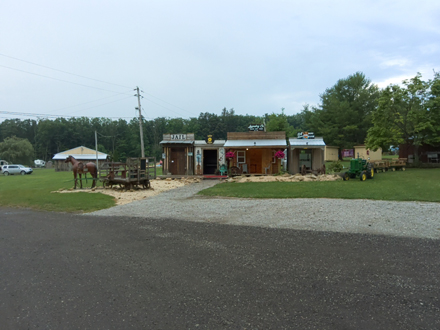 The next day we walked on the Western Reserve Green Way. While Madison Wisconsin has many walking trails around the Capital City I would say the Cleveland area in Ohio has more walking and bike trails then any where else we have been