Our Trip Out West in 2017 continues. It comes to an end in Las Vegas and then we head East
Las Vegas, NV 3/9 this was our second visit to Las Vegas this trip. Usually we stay on the South side of town but something was going on this weekend and we could only get a spot in North Vegas across the street from Nellis Air Force base. Upon arrival we walked in the street and that was less then pleasurable. The next day we we drove to the South side and the Clark County wetland from where we went to Costco. Next day walked in the Lower Las Vegas Wash on Cheyenne St. it was a little nicer then the street but still urban and the next day we walked two miles in Craig park which was quite pleasant and finished our walk in the wash. I thought I had taken pictures but if I did I can't find them.



Congress, AZ 3/13 The Escapee Park Called North Ranch is a nice place to stop between Las Vegas and Tucson and we have often stopped there . On other occasions we have taken advantage of the opportunity to weigh our vehicles but this time we were going to the Escapade and would weigh in there. This was a one night stay and we continued to Tucson the next morning.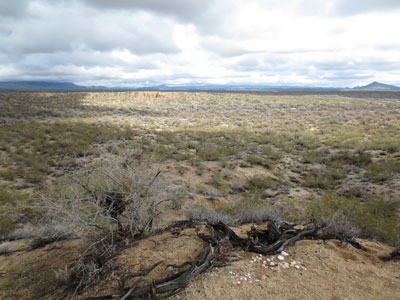 Tucson, AZ 3/14

Escapade 3/19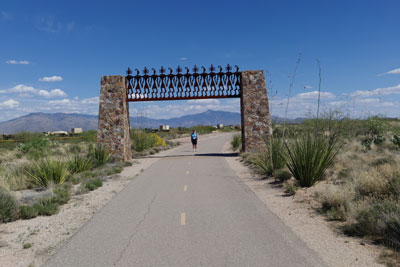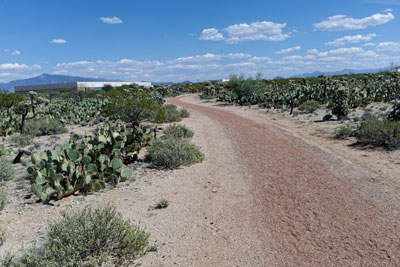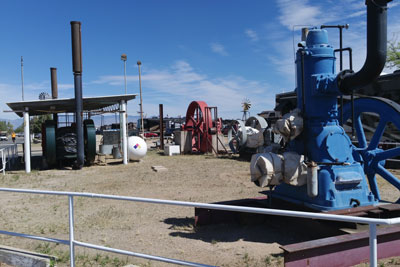 Lazy Days, Tucson Saguaro National Park East 3/24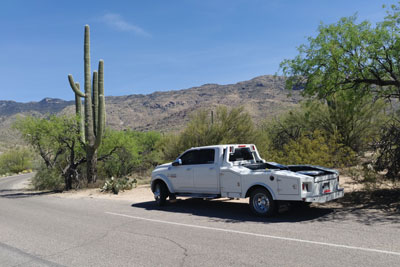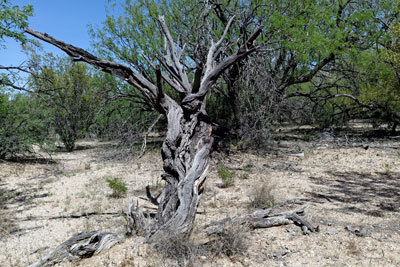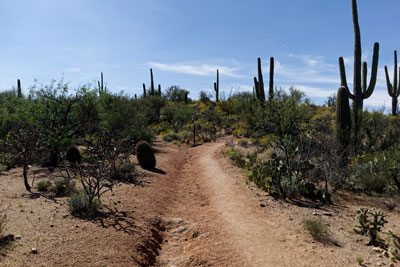 Organ Pipe National Monument 3/27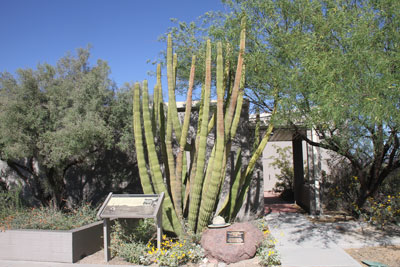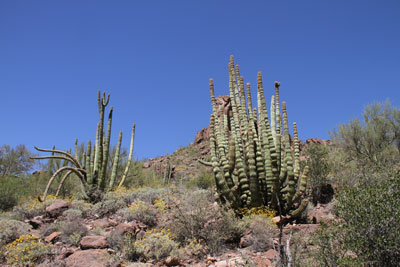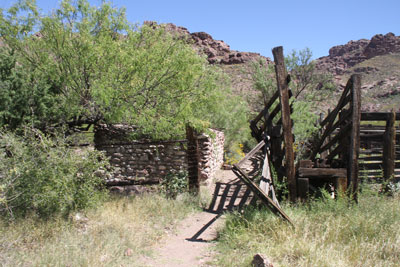 Painted Rocks Petroglyphs 3/30
It is unknown if this site was a message center or a teaching center as there are hundreds of Petroglyphs the site is manged by the BLM and has a small campground where the sites circle the petroglyphs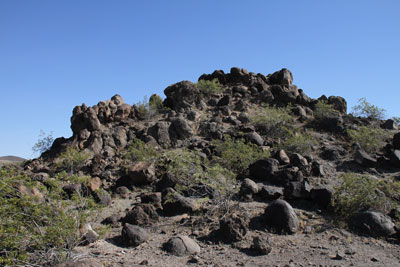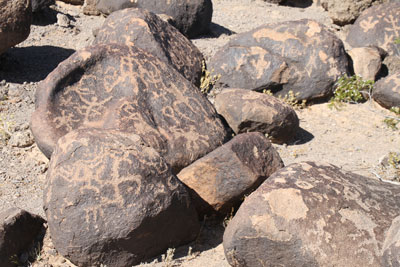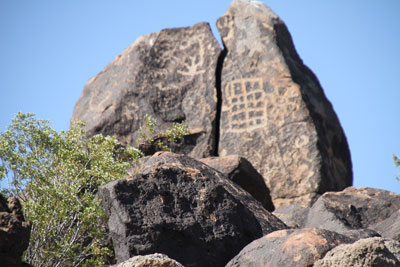 Yuma, AZ 3/31
We staid one night in petroglyphs and then went to an Escapee membership campground in Yuma. Debby's first cousin twice removed was there TDY with the Marine Corps.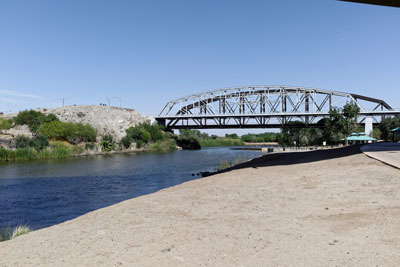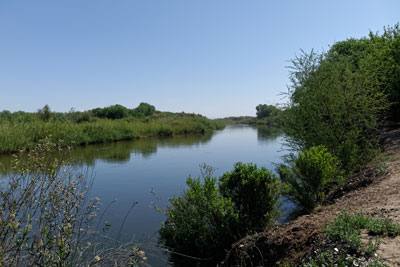 Santee, CA 4/3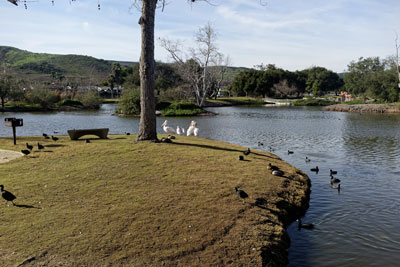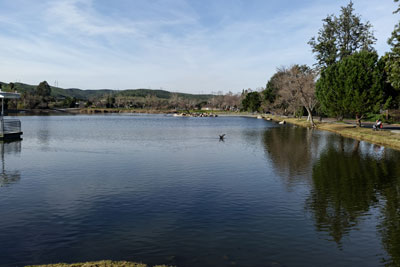 Mission Park Gorge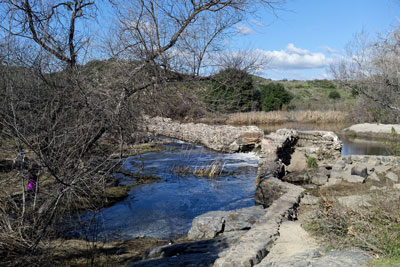 From Santee CA. we went to Dockweiler State Beach Campground in El Segundo, CA 4/5 near where Richard our son was living for Passover. Our daughter , her kids and our other grandchildren my brother and several other cousins joined us so it was real family gathering.
the day after we arrived Richard joined us for breakfast at 26 Beach where we like to go for peanut butter chocolate french toast cant call it Reese's because it's a trade mark even though they use Hersey chocolate syrup. We walked our breakfast off on the Venice Canals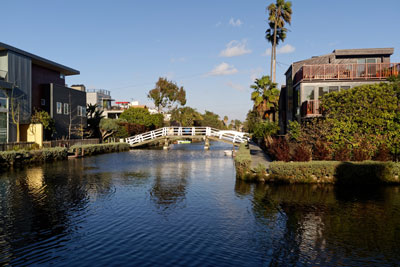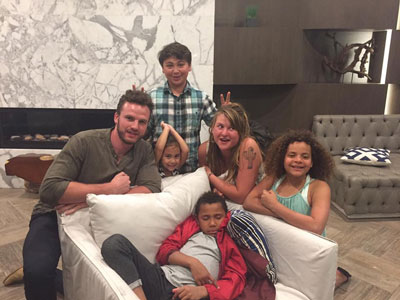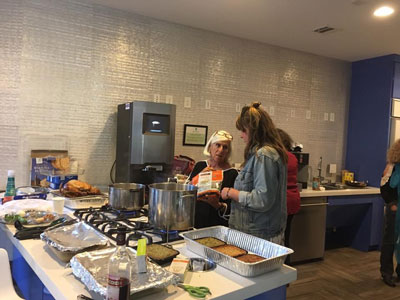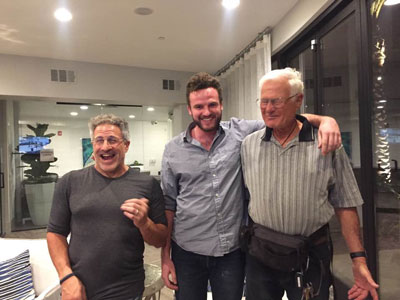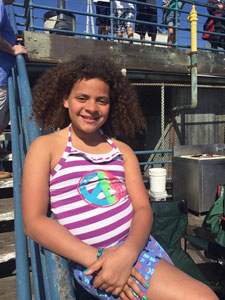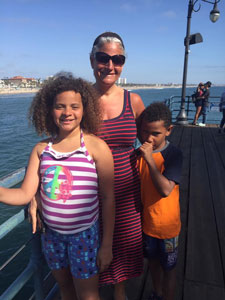 Back to Las Vegas, NV 4/20 for our third and last visit this trip.

Several years ago on a trip to Las Vegas, NV we discovered the Clark County Wetland Park now whenever we are in Vegas that is our favorite place to walk.
We often go early in the morning when it's cooler and return to the Campground by noon to spend time in the pool and indoors.
More importantly Vegas seems to be a good spot in our travels to have our truck serviced. We have done so on every visit since getting the Ram.
For non gamblers we certainly spend a lot of time in Vegas. Coupled with nice restaurants and occasional visits with friends its been a pleasant place to stay.