After breakfast we met a bus and went on a tour of Johannesburg. Along the way we stopped at the Constitutional Court.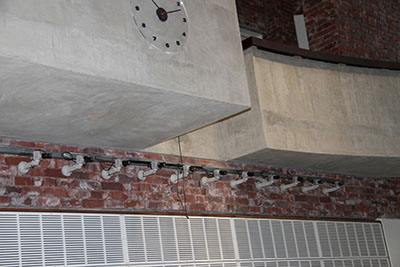 The South African Constitution is loosely based on the US Constitution but they borrowed from other constitutions as well. There are 11 legal languages in South Africa one of which is Yiddish. Yiddish isn't even a legal language in Israel. The interpreter's area is as busy if not smaller then the UN.
We also went to the Apartheid Museum but didn't have enough time there to really tour the museum.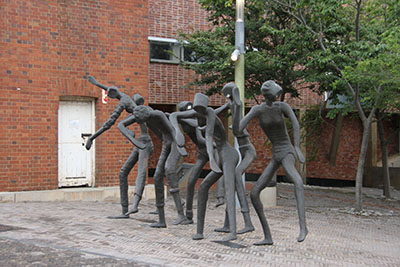 From there the bus took us to Soweto (South West Township) where we saw slums (not the worst in Johannesburg) and lovely houses. We went to a local South African restaurant in Soweto which I think was specially for the tourists.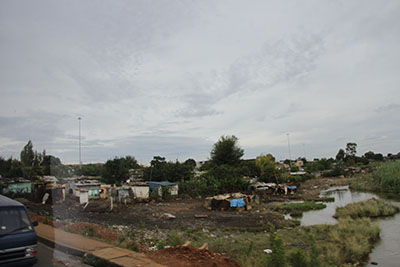 After that we went to the Nathan Mandela House Museum and walked past Desmond Tutu's home to the Peterson Museum in the High school. The museum is dedicated to Hector Pieterson (1963 – 16 June 1976) the young 13 year old boy was shot protesting the use of Afrikaans's in the schools.
That evening we had another farewell dinner as it was the end of our trip. Going to Zambia and Victoria Falls was an add on that everybody had opted for.