Livingston, Zambia, Botswana and Victoria Falls March 28, 2011
The next morning we got up had breakfast met the bus at the hotel entrance went to the airport and flew to Livingstone, Zambia. After clearing customs we went to our hotel. Rooms weren't ready but we had lunch in the Theatre of Food, a buffet restaurant where we ate all our meals. After lunch we went to our room. We of course were in Malaria country and took our medications as required. That evening we went on a Sunset cruise on the Zambia River, had light snacks and lovely scenery.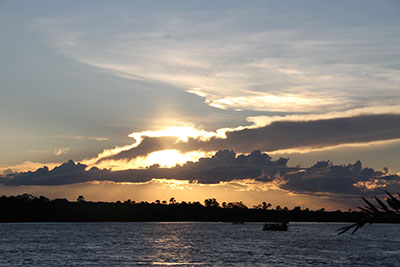 The boat headed for the falls but turned around before we got there although you could see the water vapors rising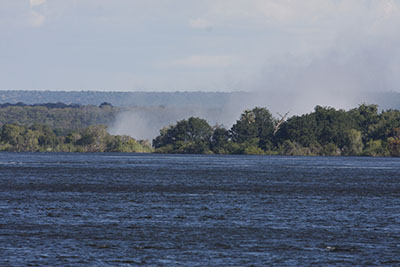 And on the shore we saw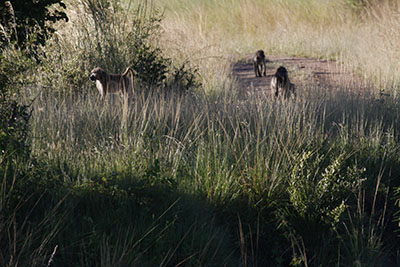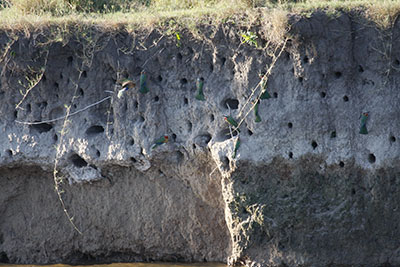 and a giraffe in the distance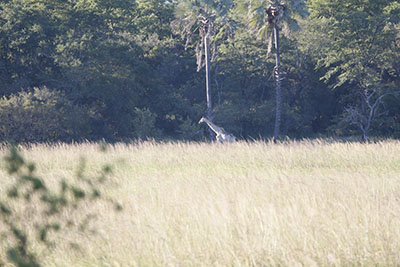 After the cruise we went to dinner and sat out on the grounds watching the Zebra that had come to feed on the lawn. Zebras like the Bison in Theodore National Park in North Dakota love cut grass because it's fresh.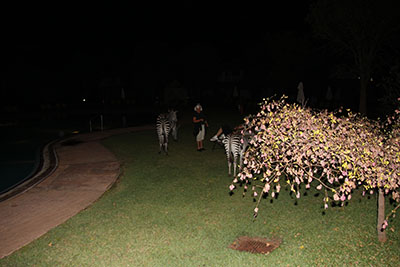 As you can see above Debby is quite excited by the zebra but then ignores them to talk to friends
The next morning after breakfast we bordered a bus and were driven to the border where we went through customs, boarded a small boat and went across the river to Botswana.
\