After another pleasant 3 day stay in Newport News we drove the relatively short distance to the 13 Mile Bay Bridge Tunnel connecting the Eastern and Western Shore of Virginia. Our destination for a 4 day stay was Kiptopeake State Park in Cape Charles, Virginia. We have been coming to this park for over 28 years since it first opened. It was carved out of old farmland and wide open but now the non campground part of the park is covered with trees with forest trails and not to few geocaches.
We walked in the park and nearby on the ever expanding Eastern Shore rail trail. Agriculture and fishing still dominate the area but artists and other crafts people are starting to populate the abandoned buildings and store fronts. In fact we visited an upscale farmers market in a renovated potato drying shed.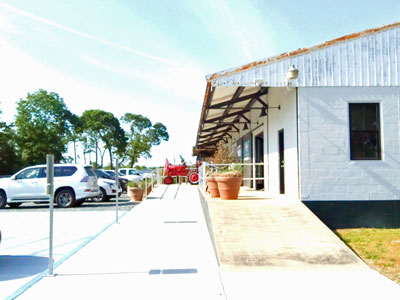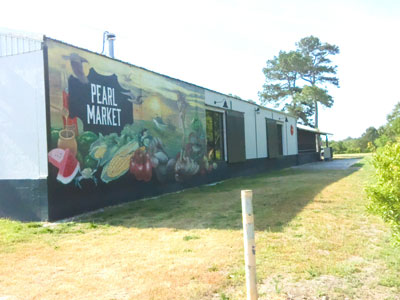 We always walk down to the fishing pier to check out the concrete navy. When we first started coming here the old Norfolk Ferry terminal was here. They tore it down because the building was loaded with asbestos. Now it's just a wide open area for fishing people. The concrete Navy is old World War Two concrete cargo ships loaded with sand and sunk off shore to provide a natural harbor.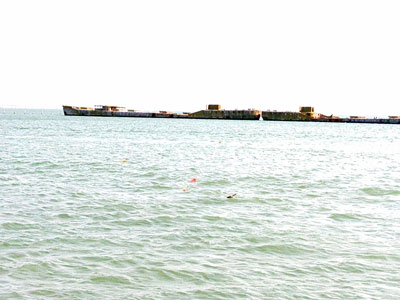 leftover from the ferry days is the old motel sign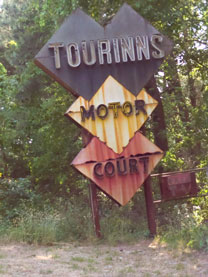 and we walked in the woods overlooking the Chesapeake Bay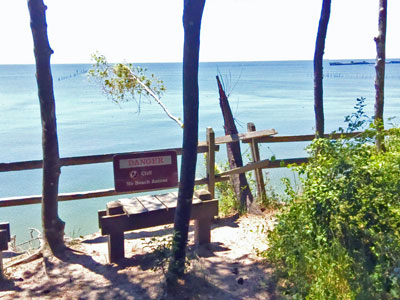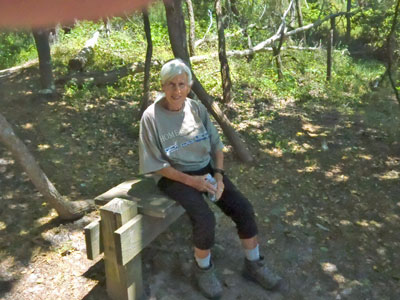 On Monday May 24, 2021 we left Kiptpopeake and drove up US 13 to Dover where we got on State Road 1 and continued up the Peninsula to Bear Delaware and Lum's Pond. We have been coming to Lum's pond for years. It's a great place to stop at the top of the Delmarva Peninsula. We came here when only a handful of spots had electric and none had water or sewers now they all have electric, water and sewers. Ever since they put in Yurts and a Zip line fixing the entire park into a popular destination and I suspect a money maker. Lum's pond now has a Costco and a Shoprite nearby and now a President so what's not to like. Rain maybe, which we had the first day we were there so we walked around the campground when it stopped for a short while.
We have always walked on the Little Jersey Trail sometimes further then other times. Once we even walked around the whole pond on it but for some reason it was closed about a mile and a half from the start which was fine with us as we wouldn't have gone further anyway. As you can see it skirts a farmer's field and the pond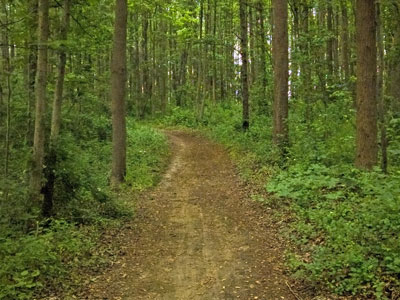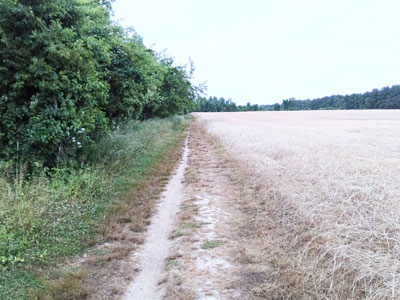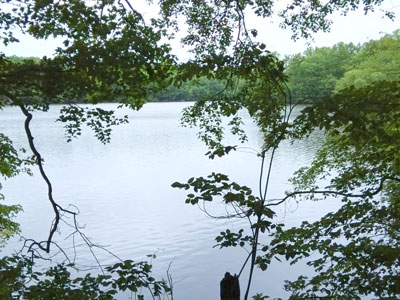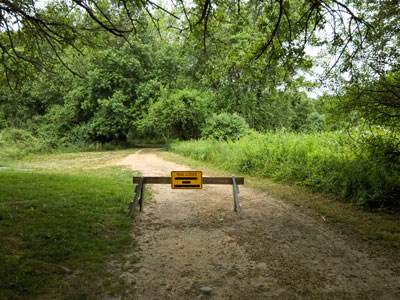 Since we were there for 3 nights I looked at Trail Link and found the nearby C and D Canal Michael Castle Trail a paved trail which I believe is new adjacent to the Canal and walked there.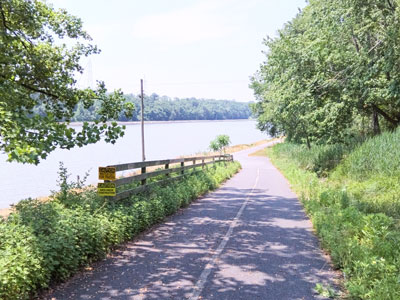 ON the 27th we packed up and headed to Croton Point Park in Westchester County New York one of our home's away from home, for doctor and family visits.