The next day we drove out of New Mexico on US 54 through Texas and Oklahoma into Kansas. In Liberal we took a right and headed for Dodge City. After setting up we went for a walk looking for a trail that was in the planning stage. Meaning there was no linear trail none the less we found a path along a dry river and walked about three miles. On Wednesday we walked to the Dodge City visitors center and then the walk of Fame. The walk through the downtown section designed to revitalize down town really hasn't but it's was interesting. There are both in ground plaques and statues most of which were for the many TV and radios personalities associated with portraying Dodge City's history on on TV m or the movies.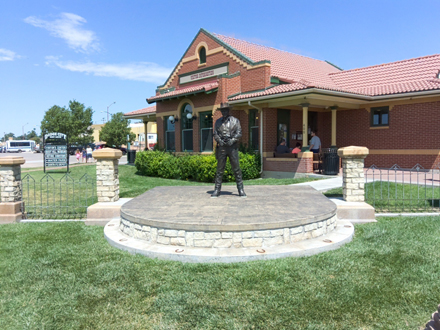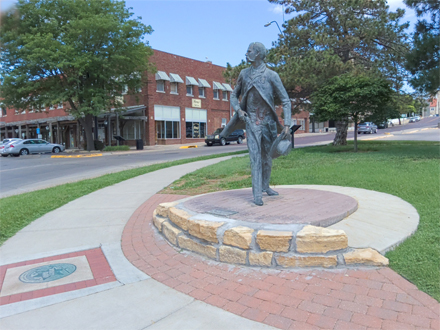 JAMES ARNESS WYATT EARP
And the Dentist and Gambler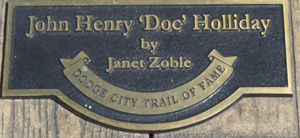 It wouldn't be Dodge City without the longhorn and Cowboy that made Dodge City famous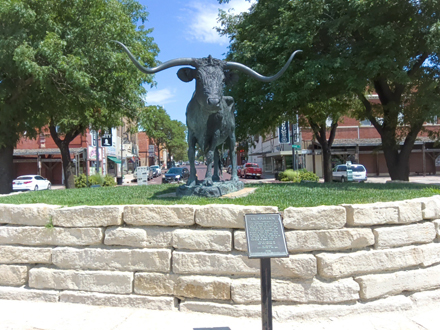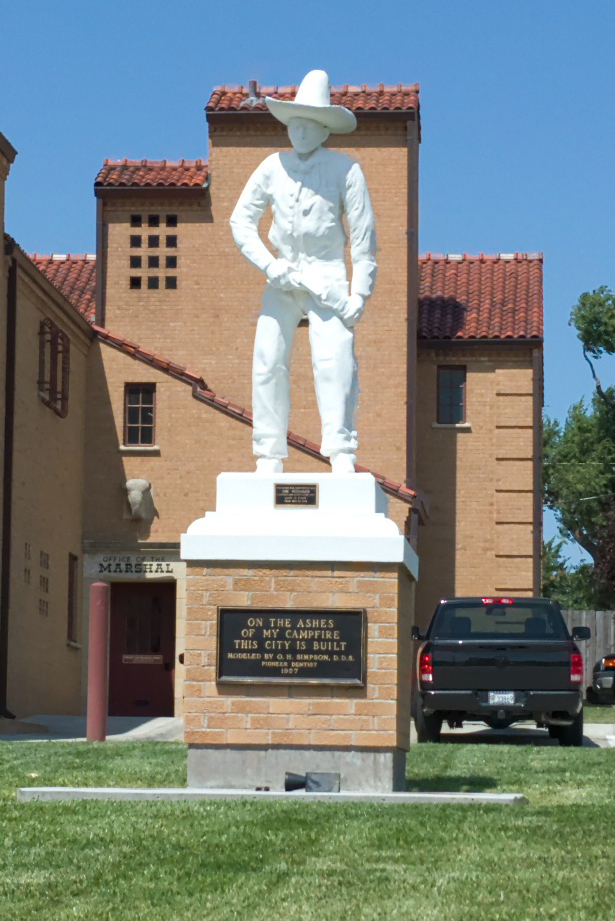 The next day we went to The boot hill museum a cross between a museum and a theme park. Interesting history followed by a mock gun fight. The bodies have all been moved and re entered elsewhere but it really was a boot hill




We followed that up with the scenic trolly ride which took us past the feed lot and old Fort Dodge which is now the old soldiers home. I would have liked to tour the old fort by foot but time and our plans didn't allow.



The next day we hooked up and drove to Lawrence Kansas. By the time we get anywhere it's too hot to walk about 99. Walking is only doable in the morning, which we did the next three mornings on the Lawrence levee overlooking the flooded Kansas River. On the last morning we payed for a late check out and went to a small breakfast place just off the Levee called The Levee.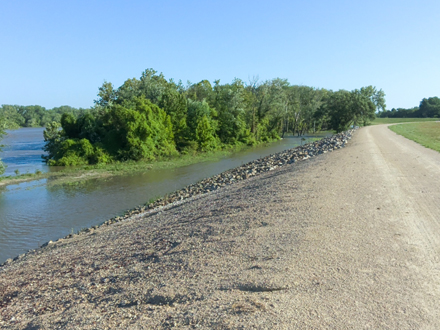 Then we drove the Independence, MO, Costco and then to Concordia, MO for our Monday morning appointment to have the hail damage on the trailer repaired at the Spacecraft factory. On Tuesday we went back to the Belo Russian Baker for lunch and then to Warrensburg to walk on the Spirit Trail. On Wednesday we went looking for Willis Family trail in William Landahl Park in Independance but couldn't find it so we went to Blue Trace Trail which we had walked on several times.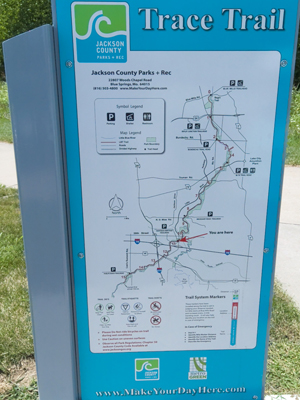 We followed this with Culver's for fried cheese curds and custard before returning to the factory.