On Monday we drove out of San Francisco and Oakland Area on I 5 and stopped for the night in Coalinga, lots of almond and orange trees but not a lot of water . Next day we drove to a campground in Van Nuys called the Hollywood campground. Originally called the Birmingham Campground in fact the GPS still calls it after that it was called the Balboa campground and now the Hollywood campground. It's a real interesting place with a number of permanent residents many in the film industry and many musicians. We sat in on a jam session of about a half dozen guitar players with one banjo player who were essentially playing for their own enjoyment.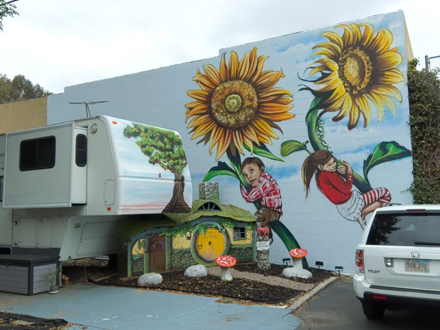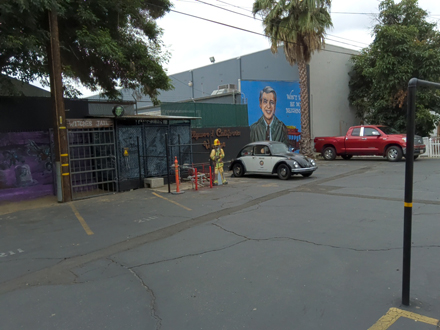 Balboa Park an urban park with a nice lake is nearby and we were able to walk everyday.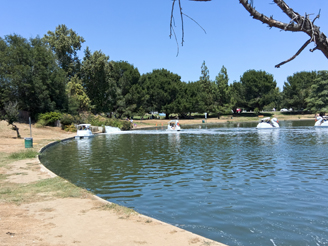 Friday night we drove up to Richard in Topanga Canyon and then went for dinner. Driving in the mountains is challenging especially turning around on his block especially in the dark.


Saturday we met Rich and Jen at one of our favorite restaurants 26 Beach in Venice. Debby,I and Rich had our favorite Reese's peanut butter french toast. Even thought it was no longer on the menu they made it for us. After breaks/lunch Debby and I walked on the Venice Canals and then the Boardwalk without boards before returning to the campground.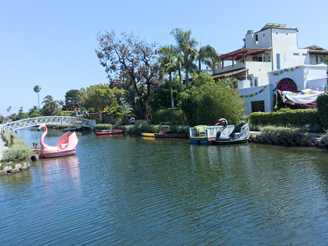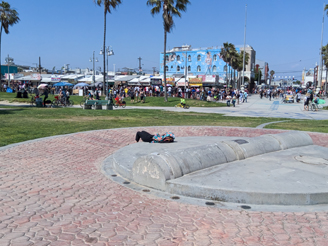 On Sunday we met Rich and Jen for dinner at a restaurant in her old neighborhood I had grass fed Gaucho steak, not bad but they are better in Aruba.



On Tuesday we drove to Santee, Ca and a campground we had spent a month in back in 2002 when our RV lifestyle first began. We were back in 2017 for two stays as this is one really great park with seven lakes to walk around and nice large sites. We could only get three nights because of the upcoming July 4th holiday. We had came down to visit with family so three days would have been fine. Unfortunately things happen and we never did have our family visit. None the less we did walk or hike as I have said numerous times "what's the difference " at Mission Gorge Park on one of the days and that is always a great place for us.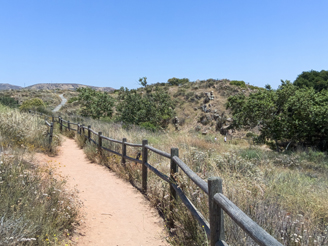 We left there and drove to San Dimas, CA. Another place we had been to in 2003 on our first trip West. At that time it was called The East Shore RV park and it was still called East Shore in 2016 when we came for the Rose Bowl Parade. In 2003 driving a Ford 350 and living in a New Horizon fifth wheel we came to meet an instructor from the RV Driving School for a week of learning to drive our truck and trailer. While I was comfortable driving I wanted Debby to take lessons. None the less I did learn some pointers I still use and Debby became more comfortable driving the rig. However as time continued our trucks increased in size and she hasn't driven in years. Now the park is Called Bonelli Bluffs Resort and Campground. The Campground is in Frank Bonelli Regional Park and a concessionaire of Los Angeles County. The previous concessionaire East Shore recently lost the contract. Thge campground changed hands in June, making it a little challenging when we contacted them for a site.



We walked in the Park Each day of our visit.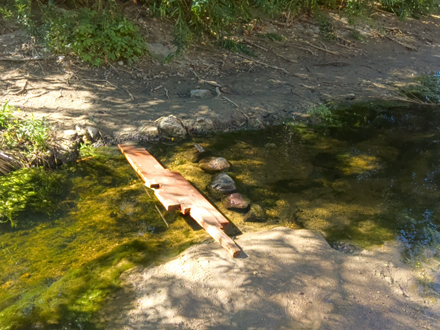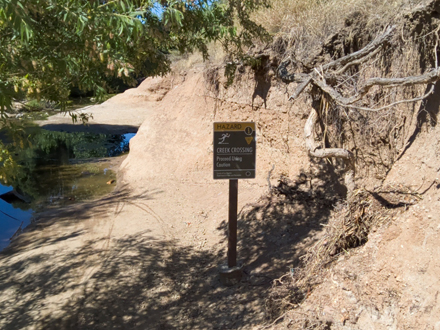 On Sunday we had brunch with my cousin and her husband and on Monday we had dinner with Richard at a local Chinese Hot Pot.