Howick to Ballito Bay 146Km 90.5Mi. Mar 12-14
In the morning we drove about 7 killometers to the Howick Falls where we viewed the Falls, shopped and had breakfast. While the falls were sceanic and worth viewing we were more taken by the number of people below the falls washing their clothes the old fashioned way. This was no surprise as we had seen women in the more rural area doing the same thing as we rode to the Cathedral Peak Hotel on the previous day.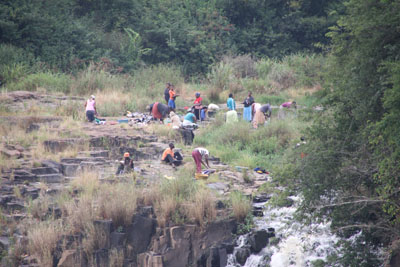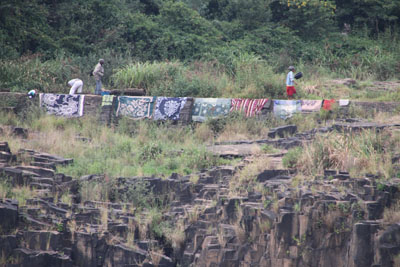 After leaving Howick Falls
We drove towards and then past Durban on our way to Ballito Bay, a seaside resort town near Durban. On our way we stoped at the Gateway Mall the largest mall in the Southern Hemisphere. We went onto the internet to check our mail at a Mugs & Bean and wondered around the mall before continuing to our campground, the Dolphin Holiday Resort. The most interesting thing at the mall was the wave machine and people surfing in the waves. Since I left the camera in the car I used my iPhone to take a few pictures.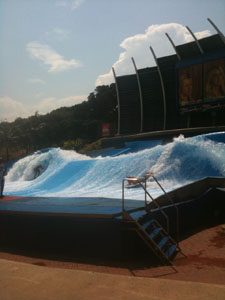 Upon arrival at the campground we found a site for the campervan and then went out to the beach and walk on the boardwalk which was part board and part brick.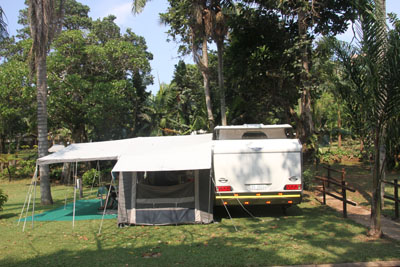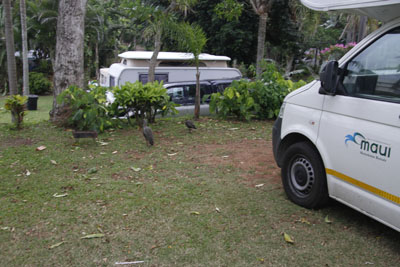 That night we had a tour provided chicken dinner in the resort restaurant. The following morning was a free day without organized activities so we walked on the boardwalk, further this time stopping to look and capture the work of some sand sculpurers who live on the tips they receive by the tourists.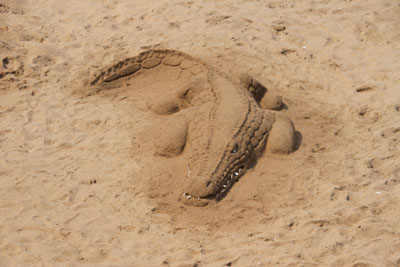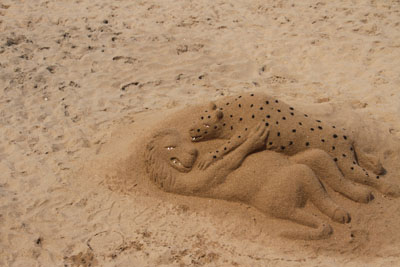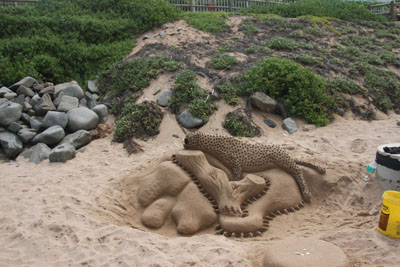 We tipped the artists, finished our walk and returned to the resort restaurant for breakfast.
More pictures from Ballito Bay