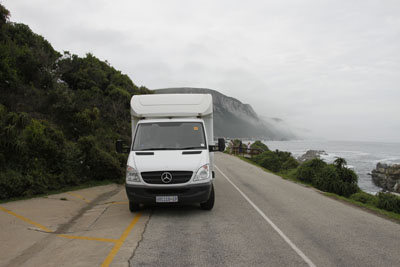 Our South African Tour 2011
We arrived in Dockweiler State Beach, under LAX on December 2, to spend Chanukah and Richard's birthday and then to Desert Hot Springs on the 21st for a week. From there we went to Tucson to spend New Years Eve with our late daughter In Law, Caryn's parents. After the weekend we headed up to Mesa,Az and Usery Mountain Recreation Area one of our favorite County parks. After Usery we went to a membership campground in Casa Grande, AZ for about two weeks before going out to Quartzite and a week dry camping in the Desert. Casa Grande is a real nice small town just east of the greater Phoenix area. It gets it's name from the American Indian runes of a great house sitting nearby under the protection of the National Park Service. We visited the runes several years ago when we first came west. Quartzite is a place all it's own, the population swells every winter when the elderly retired RV'ers come for the RV Show at the end of January. After a week of visiting with the Escapees Boomers, hiking in the desert and shopping for stuff in the big tent we headed back to California for a quiet week in another membership park in Indio. From Indio we returned to Dockweiler on February 9th as our first staging stop. We needed to finish shopping for our trip and do the laundry. On Monday, February 14th we went to Valencia, CA as our second staging area. After preparing the truck and trailer we left them in storage at the Valencia Travel Park and Richard took us to the Doubletree hotel in El Segundo near LAX on Thursday the 17th for two nights. On Saturday we flew to Dulles International Airport where we checked into the Chantilly Marriott Courtyard and met up with friends. On Sunday we took the Metro into DC and visited the Viet Nam Memorial and Smithsonian Air and Space Museum before returning to Reston where we met up with Debby's niece Rachel,her husband and twins for dinner at a local restaurant. On Monday we had breakfast, hung around for awhile and headed back to Dulles for the South African Air flight to Johannesburg. After a brief stop in Dakar, Senegal where we did not get off the plane we proceeded to Johannesburg arriving in the early evening of the next day. After clearing Immigration we waited for our plane for the relatively short two hour flight to Cape Town arriving about 11PM local time. We spent four nights at the Southern Waterfront hotel before going to pick up our camper vans on Saturday February 26th.

Sign outside our hotel
Where We Stopped for the Night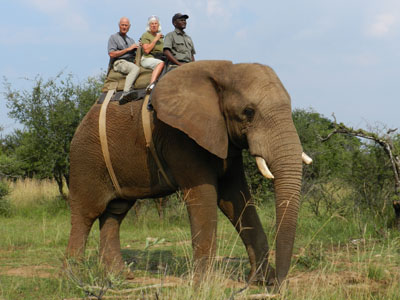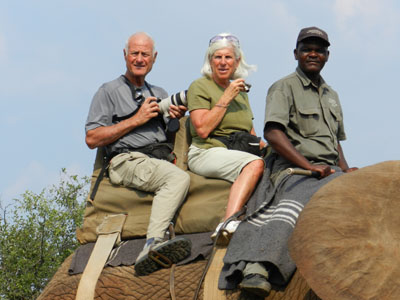 10. Addo National Park to Mountain Zebra National Park 222Km 138Mi. Mar Mar 7
11.Mountain Zebra National Park to Gariep Dam 245Km 152Mi. Mar 8 and Gariep Dam to Bloemfontein 215 Km, 133Mi. Mar 9
12.Bloemfontein to Golden Gate 290 Km 180 Mi, Mar 10
13. Golden Gate to Howick 266Km 165Mi. Mar 11
14. Howick to Ballito Bay 146Km 90.5Mi. Mar 12-14
Return to Dulles International Airport through Johannesburg Mar 31Arrive April 1
Fly to LAX April 1 and return to Trailer April 2
Our Entire WEB Journal can be seen at this location in chronological order
In Addition to pictures imbeded in each of the pages of our journal I began a picture gallery at an Apple provided site called Mobilme with pictures from our trip to Australia and New Zealand. Unfortunately Apple discontinued that site. When that happened I wanted to keep my pictures at debbyandcharlie.com but after experimenting with several galleries I finally engaged a commercial picture gallery using the same site that my brother uses to post pictures of New York City High School track meets his site is http://www.edpix.phanfare.com and ours is http://www.debbyandcharlie.phanfare.com it is and probably will always be a work in progress but you can see many of our albums from this and other trips there.
Links to other Yaker Family sites:
Michael's Woodjoiner Site Michael's Professional Carpenter's Site
At the end of November 2005 our daughter-in-law Caryn, Richard's wife died shortly before her 37th year. Fortunately ever since 2002 when we started traveling cross country in our RV two of our three trips out west ended in California and we spent some quality time with Rich and Caryn. Words cannot describe our feelings of loss and sympathy for Richard and Caryn's parents, Myrna and Paul as well as her grandmother and brother. It's not supposed to happen like this. None the less life goes on. Richard along with several of their friends have transformed Caryn's popular website into a wonderful memorial. I urge you to visit http://www.caryn.com and read about her short life December 19, 1968 to November 26, 2005 in her own words and those of others.
In Loving Memory of Caryn Amy Shalita Yaker, December 19,1968 - November 26, 2005
Please visit her memorial site.
In addition Richard and Caryn had started a photography site A Couple of Artists which Richard has continued
as well as a site for the discerning actress, actor or anybody who likes Shakespeare
www.wearshakespeare.com
(Debby and I are pleased to inform you that in 2011 Richard met a lovely young lady Jennifer Gaynor and they were Married on May 19, 2013)