Day Trip from Zambia to Botswana's Chobe National Park
The next morning after breakfast we bordered a bus and were driven to the boarder where we went through customs, boarded a small boat and went across the river to Botswana.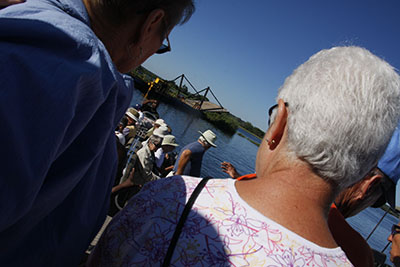 At the border trucks are lined up for the ferry which takes one truck across at a time ten make the trip daily but the trucks are lined up about a hundred on each side of the the river. I was told it takes two weeks before the driver can get on the ferry in the meantime they live in their trucks without amenities and facilities. Amazing patience these people have. There was talk of building a three or four way bridge between Zambia, Botswana, Namibia and Zimbabwe which share a river boarder at that location but Mugabe of Zimbabwe nixed it. He was at our hotel for a conference while we were there so we saw security forces wherever we went in the hotel.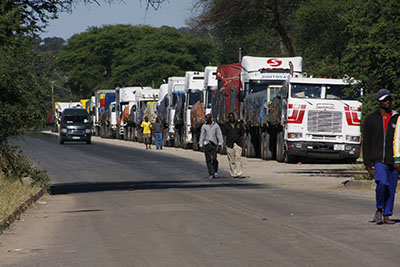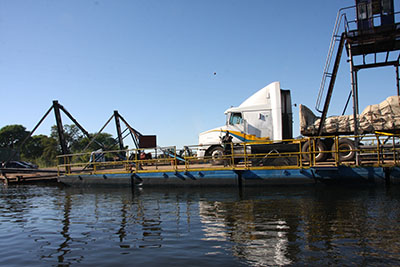 After going through customs trucks need to drive through the tire wash and people need to walk through the shoe wash. I think they were trying to prevent Hoof and Mouth Disease.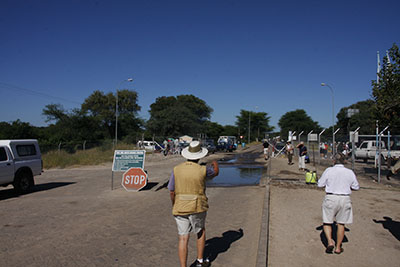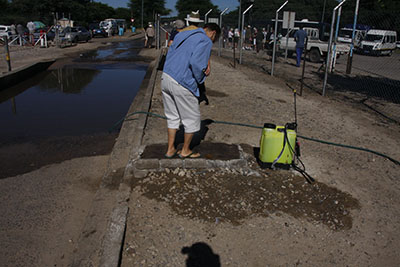 We then got on vans waiting on the other side of the washes and were driven to Chobe National Park
Upon arrival at the park we went on a river cruise and saw animals at the shore as well as hippos in the water.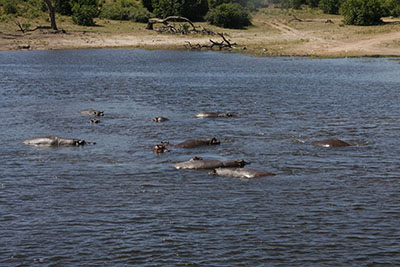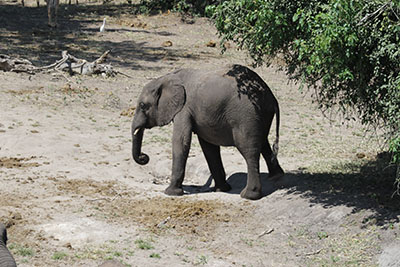 After the cruse we went to a pleasant lunch and then boarded Jeeps for a tour of the park. We saw Giraffe, Buffalo, Kudu, Impala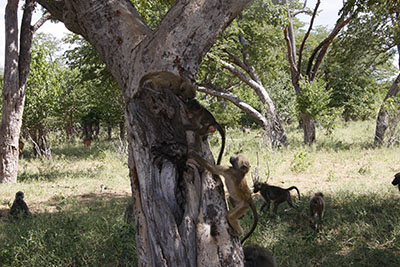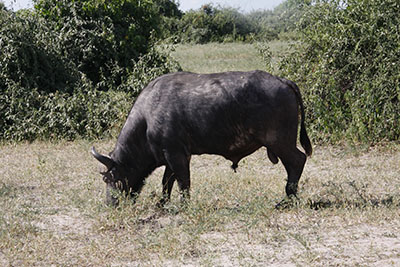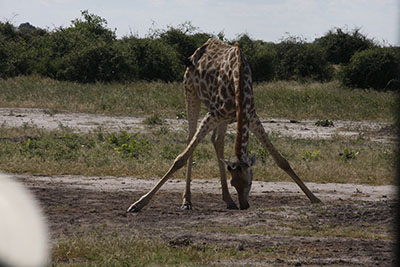 The most fascinating, possibly of the entire trip was a stalking lioness who I thought was stalking me.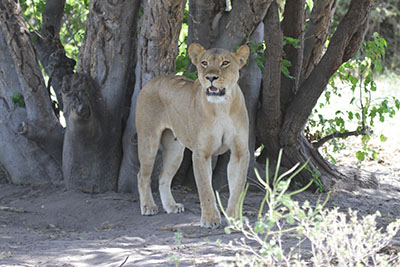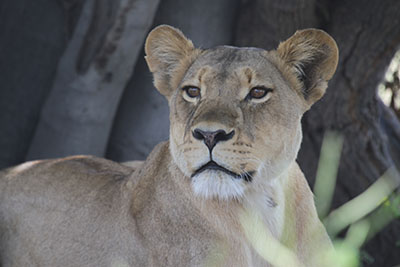 She wasn't but our jeep was between her and the Impala she was stalking.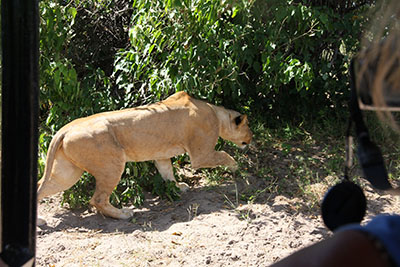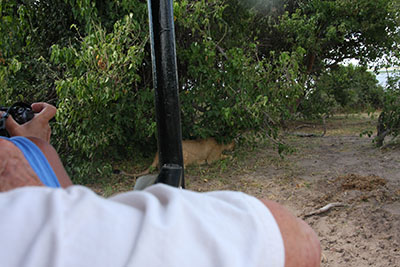 While we were the first to spot her our driver called the other drivers and at one time there were six jeeps watching her.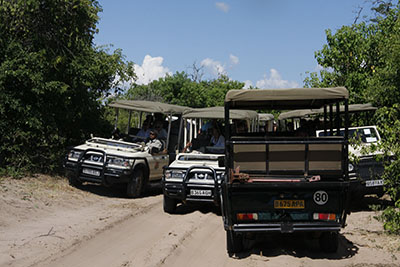 Unfortunately the drivers left her. Later we saw her with her kill but never saw her make it.
We returned to Zambia the way we had come through customs on both sides and in a small boat between countries.