Bloemfontein to Golden Gate 290 Km 180 Mi
We left Bloemfontein about 7:30 AM about an hour erlier then usual as we had a relativley long drive ahead of us and two self driveing opportunities waiting upon arrival at Golden Gate Nationasl Park. The first 9 Killometers of the road back to the highway from the campground where gravel. Our trip guidebook advised us that 6 Kilometers from the campground was an animal broker who usually had lions or tigers waiting for sale or shipment. We weren't disapointed in the about a dozen young lions greeted us from behind a chicken wire fence. Sevarsl were sitting on a platform but about three were walking along the ground and one was in a tree. While we were watching one more jumped into the tree. So much for climbing a tree if your being chased by a lion.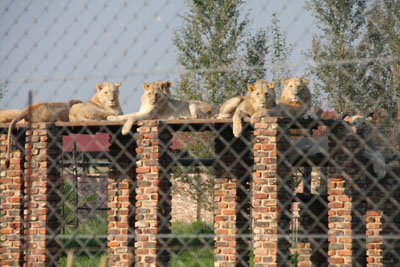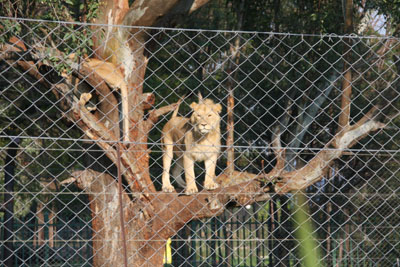 As we drove closer to Golden Gate the terain began to change. We saw more agriculture, crops growing and larger herds of sheep and cows along with white mixed with red sandstone rock mountains in all sorts of picturesque forms. About 20 kilometers from the park is the small town of Clarens (Golden Gate) which is quaint picturesque and artsy. We detoured into the town and stopped for coffee in one of the restaurants before walking the streets and looking at the stores. I had an ice cream pop from the supermarket which outr wagon master claimed is the best ice cream she has ever had. She says it is available in Mexico and South Africa but not the United States. (since returning home Magnum ice cream is now available and it is so popular the super markets can't keep it on the shelves) So the next time your in your local super market treat yourself to a box of Magnum or buy four boxes and try all the flavors if available. There were also several tour buses in town, all filled with senior citizens who were shopping or in the restaurants eating.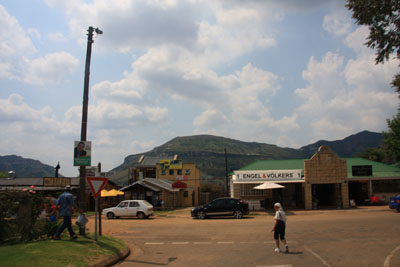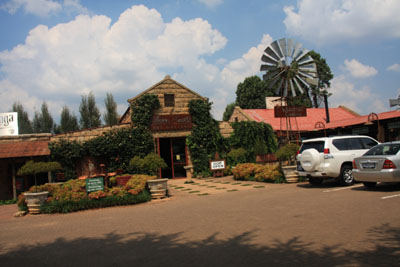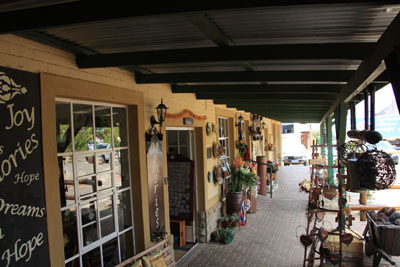 After walking around town we continued our drive to the park. We drove the two loop roads but was disaponted as there was only one herd of zebras and the rock formations were prettier along the road we had come from. We planned to take a hike when we returned to the caravan sites but it started to pour and we didn't go. That night we joined two other couples and went to the hotel for a buffet dinner which was quite good.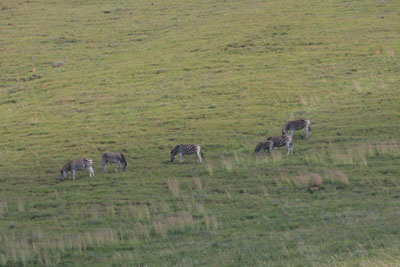 I just had to include these Hoodoos and this camper