Kruger NP Phabeni Gate to Graskop 49 KM 30 MI March 21, 2011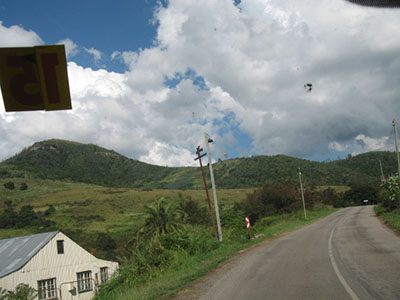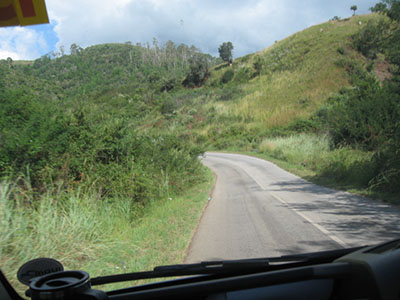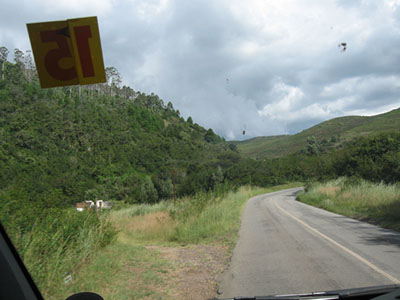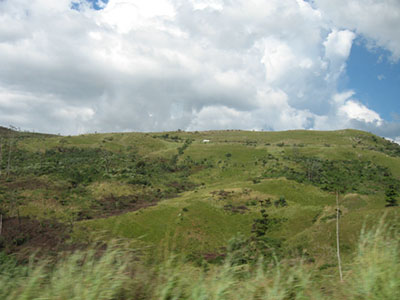 On our way we stopped to shop for groceries
We also stopped to watch the bungy jumping and view the falls before driving into Graskop.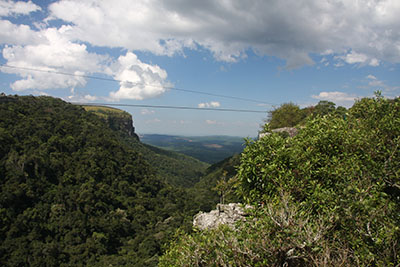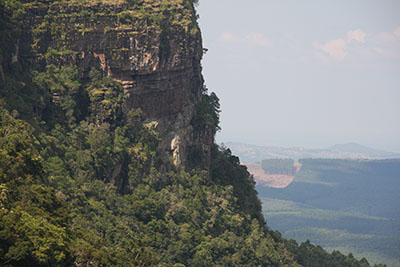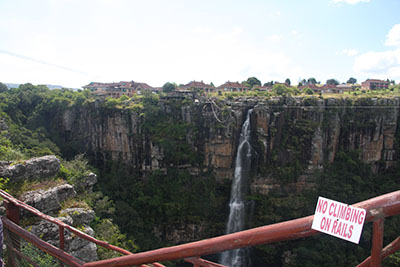 Graskop is a quaint little town. After Apartheid and after Mandela had been elected President, South Africa was honored and South Africans were thrilled to host the World Cup. The whole country became involved and dedicated itself to making the World Cup a wonderful experience for South Africans and guests alike. As part of this many street lights and signs were created for the occasion. Unfortunately after the Cup was over and before our visit many of these signs were taken as souvenirs. The directional street signs in Graskop below also disappeared but the globe remained. I think it may have been the only intact one I saw in South Africa.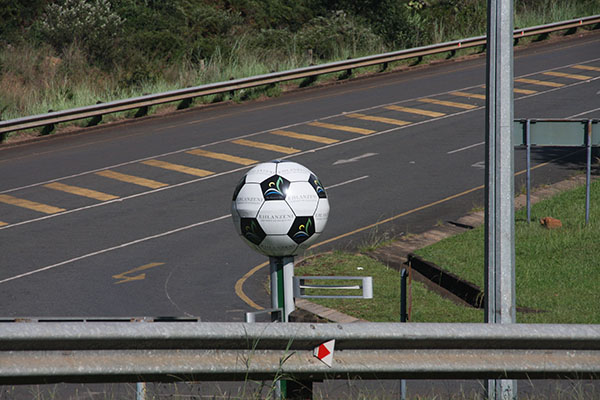 We drove through Graspkop and continued on a visit to Pilgrim's Rest another quaint village which is now a Historical Monument dedicated to the gold rush of the 18 and early 1900. There are restaurant's and museums as well as resorts with golf courses and artists galleries. It would have been nice to stop for a bite in one of the cozy looking restaurants but thew trip up had been a steep climb on a very winding narrow road with a steep drop off and I was a little concerned about my return journey.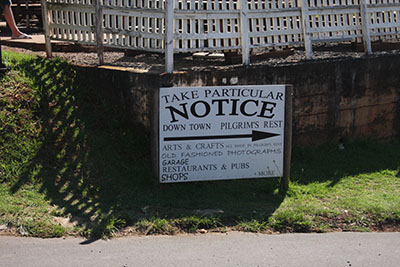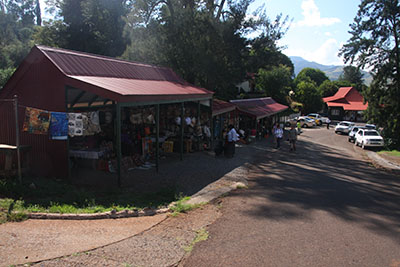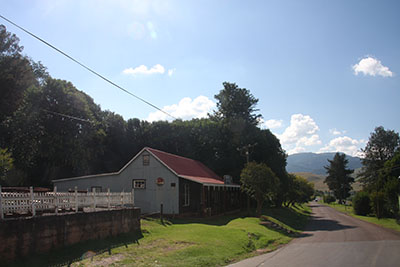 So after walking the town's main street we got back in the motor-home and went down the mountain, which took all the attention I could muster, and we returned to Graskop. Both on the way up and the way down I was a little to busy to take any pictures. Our destination was the Graskop Holiday Resort about 16 K (about 10 miles) from Pilgrims Rest. When we got there we found out that we had been the only ones who had gone up to see Pilgrims Rest. The Resort, well that was what it was called but it was nothing like any resort I ever saw. The grass in the campground was uncut including the area we had to park in. The rest rooms were clean but ancient, there was one shower and a rusty bathtub and don't forget to bring your own toilet paper. There were several buildings for non campers but most seemed more like apartments and not people on holiday. None the less we parked the rig, hooked up the electric, filled the water tank and walked into town hoping to get on the Internet but the Internet was down so we had no luck in that regard.